This old BMW E30 is going through an Ice test where it will be frozen for months. Let's check out what happens to the car after that.
People who are living in snowy regions have faced a lot of troubles with their cars. Cold starts, slippery tires and damaged parts are some of the problems that they face regular. Surely, some or other time, their car must have also be frozen completely.
Crazy guys at Garage 54 have decided to freeze an old BMW E30. The sedan was already standing in the snow for some time and the guys will make the car into a ice cube. Would you ever dare to try out this on your car? Well check out ahead.
First, the car was washed completely and serviced with fresh engine oil. The parts were completely serviced like it was a new car. Then, they dragged the car into a storage space which was specially made for it using planks.
After this, they have started building the mold by putting water over the car in open space. But before, an extension for the engine has been made through a small space in the bonnet. The battery wires have been extended so that you can hot-wire the car.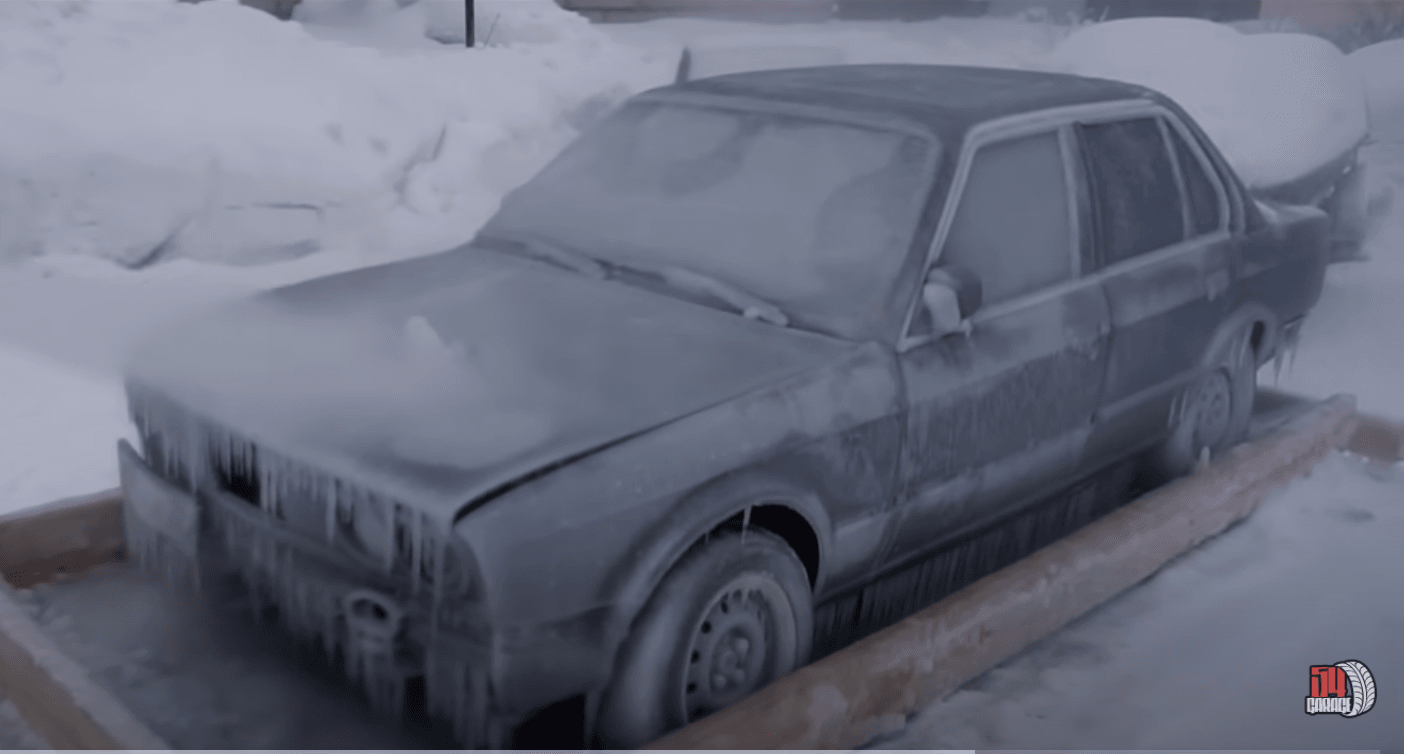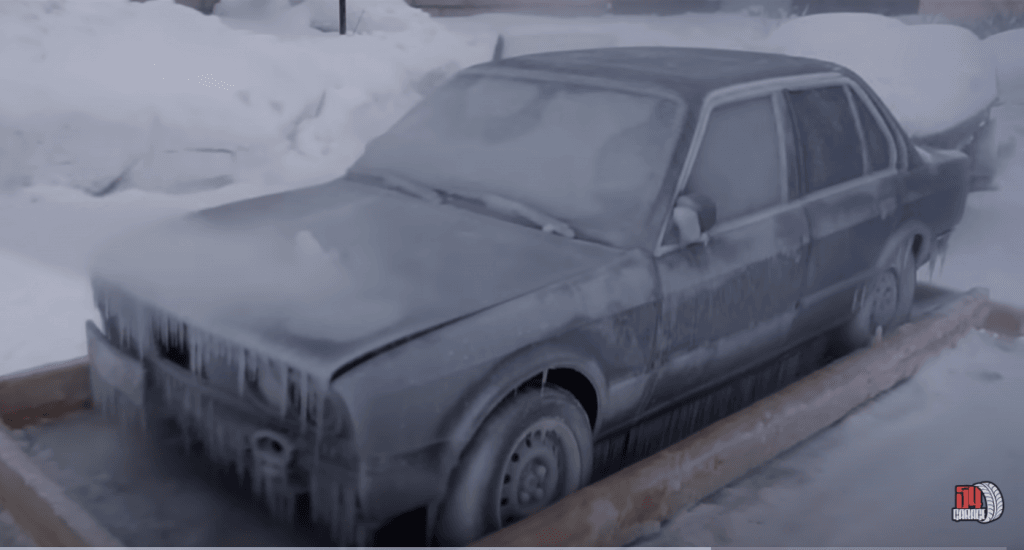 After a couple of weeks, the guys tried to start the engine but could not. Then after some months, they finally decided to see the result. However, while they intended to even freeze the floorboard as well but the water went inside the transmission route.
Also Read: This Modified Hummer H2 Runs On 13-inch Tires – What?!
Then again, after some time, they tried starting the car. After some initial cranks, the car finally started up. The engine became so hot because they had to keep it on for 5 hours. So, that's a lesson for every car owner who's living in the snowy areas.
This also tells us about the quality of parts used in a BMW. Not every car can withstand this treatment but this classic E30 has managed to do so.
Join us for FREE NEWS Updates on our Whatsapp Community or our official telegram channel.