The joint venture between Mahindra and Ford will give us new SUVs, a sedan, an electric car and many more cars.
Ford and Mahindra recently confirmed their partnership and their plans to launch many new cars in India. Mahindra holds a majority in this joint venture and it will be controlling the JV. Both of them have some exciting things planned for the future.
A new report from Moneycontrol confirms that a total of 10 products will be seen from the Mahindra and Ford Joint Venture, which might soon be joined by Ssangyong as well. The first launch is most likely to happen in 2021.
The joint venture of Mahindra and Ford will offer us 10 new products in different types, shapes and sizes. Although, this partnership will reportedly see Ssangyong coming is well, which is Mahindra's sub-brand in the global markets.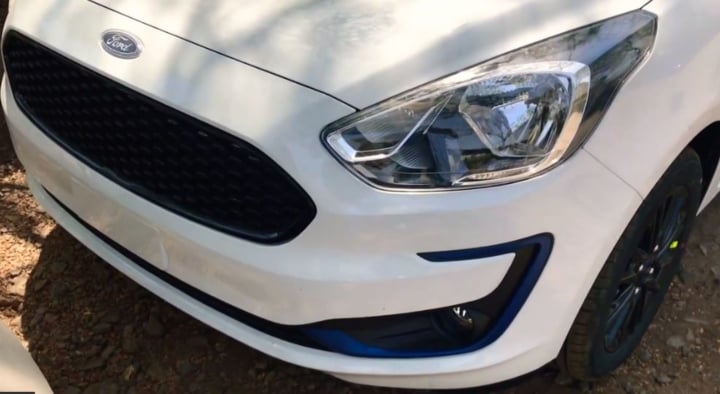 The primary reason for the joint venture between Ford and Mahindra is due to the diminishing market share of the American. With Mahindra, Ford can revive its share in the market and also explore new segments. Mahindra now owns a 51% share in the company, and combined with Ford, will give a market share of 14%.
Also Read: India Made Ford Figo And Aspire Gets 4-Star Safety Rating By Latin NCAP
The first outcome from the JV will be a mid-size SUV, that will squarely go against the Hyundai Creta, Tata Harrier, MG Hector and Kia Seltos, in the 15 Lakh range. It will be jointly developed but manufactured at Mahindra's plant in Tamil Nadu.
After this, both of them will develop a B-SUV each and both of them might use the same engines and the same platform. Ford might also use the platform of Marazzo for its own MPV in the 10-15 Lakh range.
Following that, the next offering could be a B-segment sedan, from the stable of Mahindra. This one is still speculated to be launched, but for sure, it will be manufactured from Ford's Sanand plant.
Also, Ford and Mahindra are working on electric car, which will use Mahindra's electric technology but will be based on the Aspire. We expect the technology to be borrowed from the electric XUV 300 and not the E-Verito. The electric XUV300 will get a higher capacity battery and better range as well.
Also Read: New Mahindra-Ford Alliance To Bring 9 SUVs – Details
Talking about the engines, the 1.0 Litre EcoBoost engine might be replaced by Mahindra's 1.2 Litre TGDI petrol engine, in near future. Later, many of their cars might share the engines.
However, despite that, there will be no mixed branding or such. Ford and Mahindra vehicles will come with their respective branding. Lastly, there are just 4-5 products that we are aware of. There are a couple of more models being planned in the next 4-5 years. Who knows if Mahindra enters the hatchback segment or Ford enters the off-road SUV segment?