India has come on the Motorsports Map of the world after its debut Formula One race in October 2011 In Indian Grand Prix which took place at India's one and only Formula 1 circuit Buddh International Circuit in Greater Noida, UP. After successful commencement of the F1 GP at BIC, another huge event, from the motorcycle world, the World Superbike Championship is about to enter India too. As per some very reliable media reports, the World Motorcycle Federation FIM, the regulatory body of WSBK is considering India for 2013 season of World Superbike Championship.
The World Superbike Championship sees superbikes from bike makers around the world including Ducati, Honda, Kawasaki, Suzuki, Yamaha etc. With the championship heading to India, it will bring a lot of international attention and sports tourism to India. Apart from this it will also improve India's image on World's motorsports map. Indonesia has been confirmed as one of the venues for WSBK 2013 from Asia.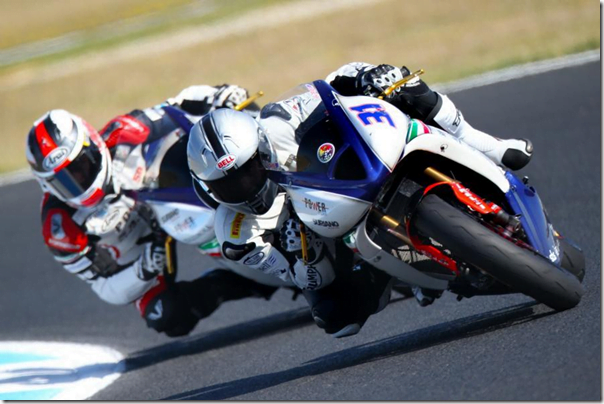 image – WSBK – SSP Qualifying – Power Team by Suriano
Maurizio Flammini, president of Infront Motor Sports in an interaction with media  quoted:
"In the Asia-Oceania area, with Australia and Indonesia joining the fold, we are very keen on adding India to the calendar. Now, we cover almost the entire region. We are always interested in expanding the calendar, but we do not increase the workload of the teams. Three races in such important nations, including the two most important Asian markets, are a great achievement for our championship. The organizers (Jaypee Group) did a great job in making the inaugural F1 race a thundering success. Two factors influenced our decision. First the F1 success and then the way the race was organized. I am sure it will attract other important international motorsport series to India."
This is a positive news for India and an exciting event for motorsports fans in India as they can now witness an International level motorsports event on their home grounds with superbikes engine roaring and tyres burning on the track to thrill the viewers.
via – DNA
Check out more-