Yamaha is one of the leading two-wheel makers in India. It has a number of offerings across various two-wheeler segments in India. From the Saluto commuter bike to the YZF-R15, it has quite a well-rounded range of products. The company is now planning to add more products to its India lineup. The Fazer 250 seems to already be in works. However, Yamaha is pretty bullish on scooter segment too. After the success of the Ray-ZR and Fascino, it is likely looking to add more scooters to its lineup. Here comes the Nozza Grande, which is perhaps the next scooter launch from Yamaha India. Let's get to talking in detail about the Yamaha Nozza Grande India launch date, price and other details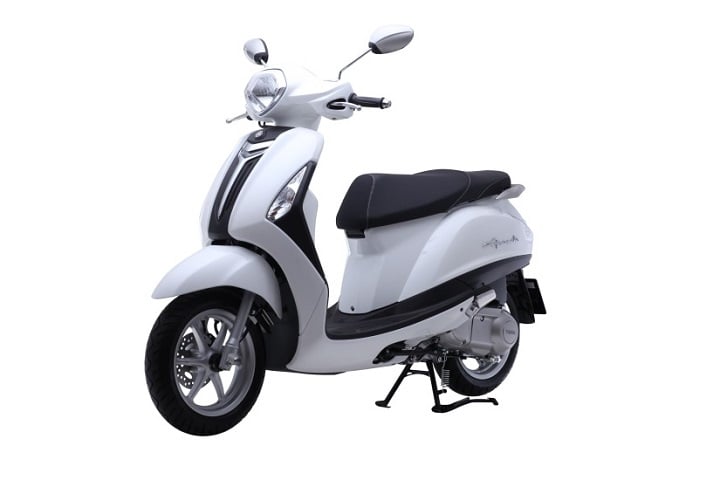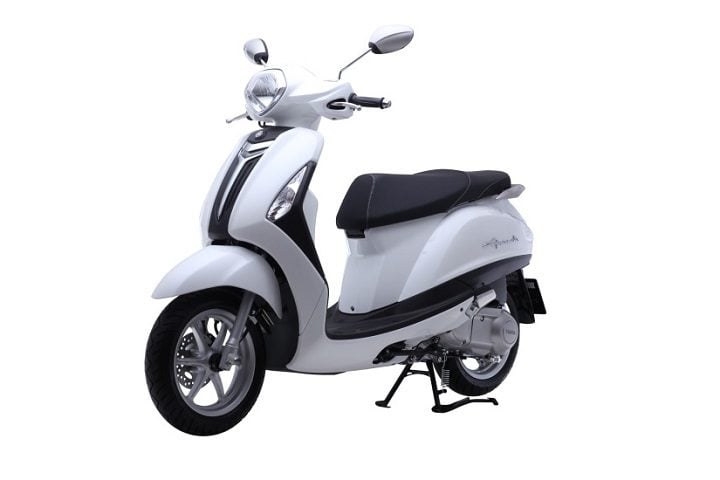 Yamaha Nozza Grande India Launch Date
Yamaha is expected to showcase the Nozza Grande scooter at Auto Expo 2018. For now, it will likely launch a few months after the show. However, Yamaha may choose to launch the scooter right after the Auto Expo 2018 if the crowd response to the scooter is positive. However, no launch date can be taken as a final one as no official announcement has been made in this regard.
Yamaha Nozza Grande Price in India
Also See – Upcoming Yamaha Bikes | Yamaha Bikes At Auto Expo 2018
The Nozza Grande is expected to slot above the Fascino in Yamaha's scooter lineup. Hence, it is likely to be priced at Rs 58,000. At this price, the Nozza Grande will be close to its rival, the Honda Activa 125. After all, the Activa 125 costs between Rs 58,926 and Rs 61,361. However, we will only be sure of this aspect when Yamaha launches the scooter in India.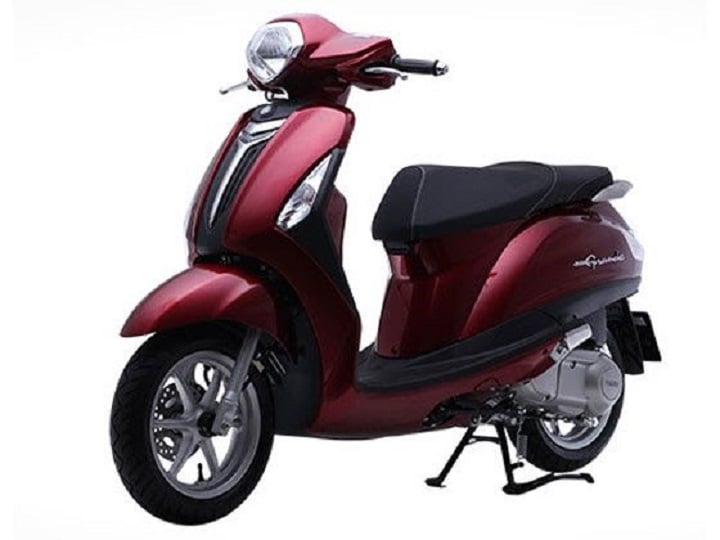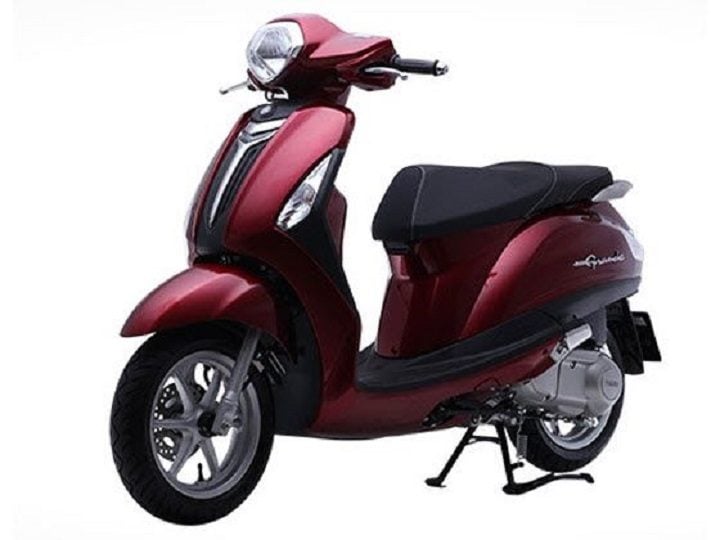 Yamaha Nozza Grande India Specifications
| | |
| --- | --- |
| Engine | Fuel-injected, single cylinder, 125cc |
| Power | 10 BHP |
| Torque | 12 Nm |
| Transmission | Automatic |
The Nozza Grande sports a 125cc engine which has liquid-cooling and fuel injection. This engine makes 10 BHP power and 12 Nm torque. This scooter has a CVT automatic transmission. It will perhaps be the only scooter in its segment to sport fuel injection. However, don't be surprised if Yamaha gives it a carbureted engine to keep costs in check. Also, some reports suggest that it may come with Fascino's engine. However, with Fascino doing good, it will be wise on Yamaha's part to slot the Nozza Grande one step higher than the Fascino.
Yamaha Nozza Grande India Mileage
| | |
| --- | --- |
| City Mileage | 47 KMPL |
| Highway Mileage | 52 KMPL |
The Nozza Grande, with its fuel-injected engine (for now), will likely have a mileage of 47 KMPL in city riding conditions. This figure will likely rise to 52 KMPL once the scooter gets on the highways. A side benefit of using fuel injection on Nozza Grande is that keeping it compliant with latest emission standards will be easy.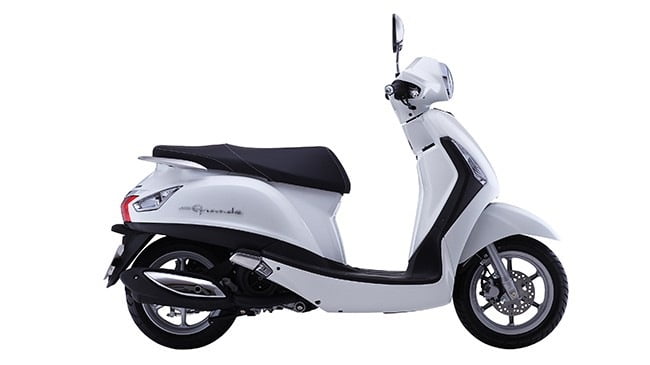 Yamaha Nozza Grande Dimensions
| | |
| --- | --- |
| Length (mm) | 1,820 |
| Width (mm) | 685 |
| Height (mm) | 1,145 |
| Wheelbase (mm) | 1,280 |
The Yamaha Nozza Grande will be a bigger scooter than Activa 125. This is more evident in the Yamaha scooter's wheelbase measurement, which is 20mm longer than Activa 125's. While the Activa 125 will be wider than this scooter, the Nozza Grande will be slightly shorter and longer than Activa 125.
Yamaha Nozza Grande Other Specifications
Suspension
| | |
| --- | --- |
| Front Suspension | Telescopic fork |
| Rear Suspension | Spring-loaded Hydraulic |
The Nozza Grande is expected to feature a telescopic fork suspension setup up front. It should not be difficult for Yamaha to do, considering Honda offers a similar setup on Activa 125. The rear suspension on the Nozza Grande is likely to be a spring-loaded hydraulic type.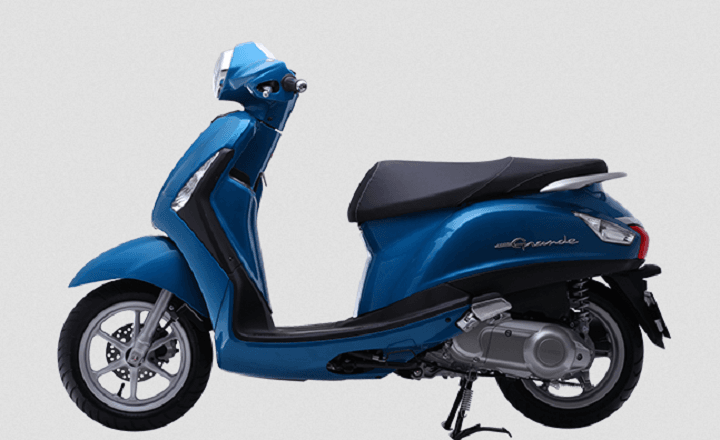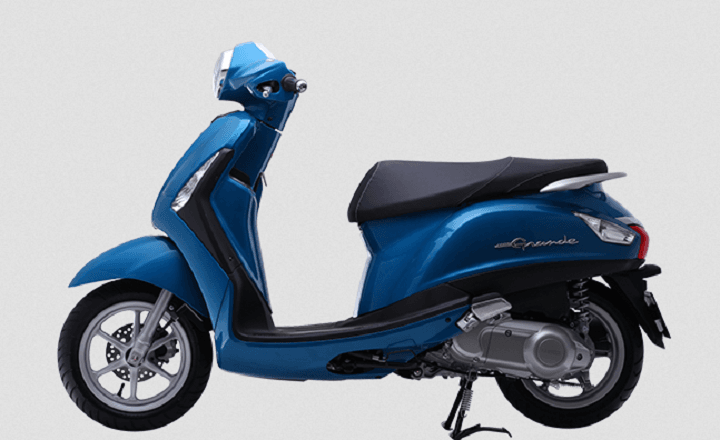 Brakes
| | |
| --- | --- |
| Front Brake | Disc |
| Rear Brake | Drum |
The Nozza Grande will likely offer a disc brake setup on the front tyre. This should give it good stopping power when compared against the Activa 125. The rear will likely have a drum brake setup. Also, Yamaha is likely to offer its own version of the Combi Braking System, that Activa 125 features, on Nozza Grande. Let's wait for the scooter's launch to find out.
Yamaha Nozza Grande India Features
Underseat storage with LED lighting
Digital speedo console
Automatic headlamp on
Fuel Injected engine
Telescopic front suspension
Alloy wheels
The Nozza Grande will have a decent lineup of features. Expected to sport 27-litre under-seat storage, it will likely have LED illumination in the space. The scooter will likely have a digital speedo console too. The scooter will likely have 6-spoke alloy wheels. While automatic headlamp on feature on Nozza Grande is an Indian government-mandated one, its telescopic front suspension and fuel injection combo is something perhaps no one currently offers in the scooter segment.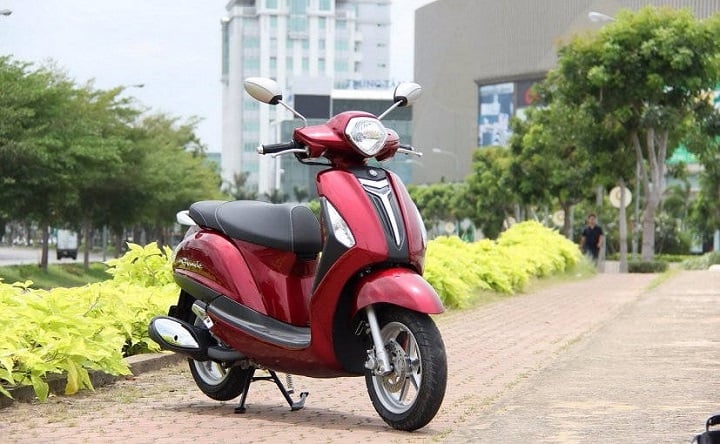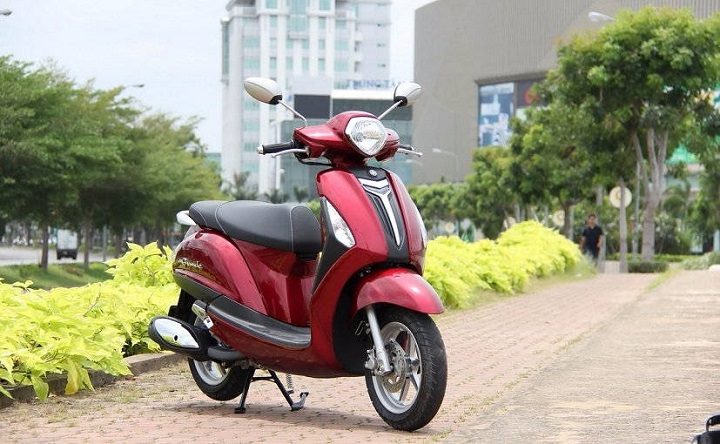 Yamaha Nozza Grande Colours
The colour list for the Yamaha Nozza Grande is tentative. What we do know is that there will be certain black inserts on the front end of the scooter to give it a dual-tone look. Whether Yamaha was aiming for such a look or not is something we cannot say anything about.
Yamaha Nozza Grande Design
The Yamaha Nozza Grande has a nice design. It is its styling elements that make this scooter look quite quirky. For instance, if you look at the front of the scooter, it feels the scooter has three eyes. The rear looks similar with turn indicators looking like two eyes watching the rear of the scooter. There is chrome around the headlight and the exhaust end can, which makes this scooter look expensive. At the back the taillight has a chrome strip above the brake light. The brushed aluminium hrab handle is the only non-chrome metallic piece on the bike.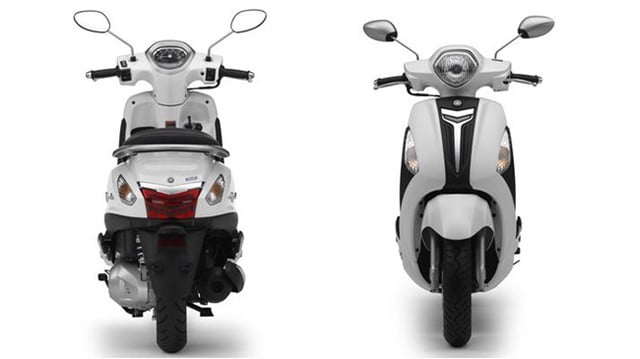 All in all, the scooter looks quirky but not overly so. Yes, the design could have been better. However, will it appeal to the buyers looking for a quirky scooter? We will have to wait for this scooter's launch to ascertain how users receive it.
We will keep this story updated with all the latest updates on Yamaha Nozza Grande India launch date, price, specifications and other details. Stay tuned to Car Blog India for more