Yamaha changed the face of low-capacity performance biking segment in India with the launch of the very capable YZF-R15 back in the year 2008. The R15 brought to the masses unparalleled handling prowess, a high stung engine and an overall design that mimics an older generation of the rather formidable YZF-R1. With time, however, the R15 started losing some of its spotlight, much of which was due to the advent of some fresher rivals, such as the Bajaj Pulsar 200 NS, KTM Duke 200 and even the Honda CBR 250R. These rivals offer a higher customer-perceived value and hence, have been found eating into the sales of the hot li'l Yammie. In 2011, Yamaha decided to bestow a comprehensive makeover on its baby supersports model and thus came the R15 V2.0. With better low-end grunt, a more forgivable suspension setting and tastier bodywork, the refreshed R15, even a few years down the line, is a hard-to-ignore product. However, the uncomfortable pillion seat has drawn a lot of flak and there is a sizable chunk of prospective customers which still prefers the more comfortable ergonomics of the pre-facelift model over the V2.0's almost unusable pillion seat. Recently, India Yamaha Motors launched the R15-S, a refreshed model that brings together the practicality of the pre-facelift model and various updates that the V2.0 carries. Here, in this post, we've listed out the differences between the two R15s on sale today. Read our Yamaha R15 V2.0 vs Yamaha R15-S spec-sheet comparison below for all the details –

[box type="shadow" ]Also See – Yamaha R15-S Launch Details[/box]
Design & Styling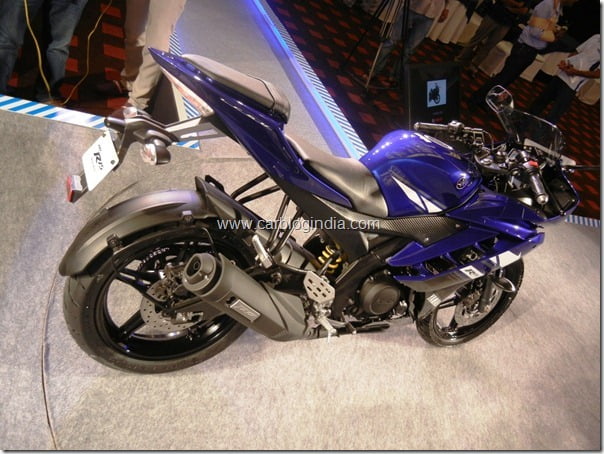 As we said, the new R15-S brings together the styling of the old bike and the revised wheelbase and fatter rubber of the V2.0. Hence, the R15-S gets a single-piece straight-seat that is highly more practical than the split-seat arrangement on the V2.0. You also get a conventional split-grab-rails setup and a regular rear mud-guard. Other than this, the R15-S also gets revised sticker work.
[box type="shadow" ]Also See – Yamaha R15 V2.0 vs R15 Old Model[/box]
Specification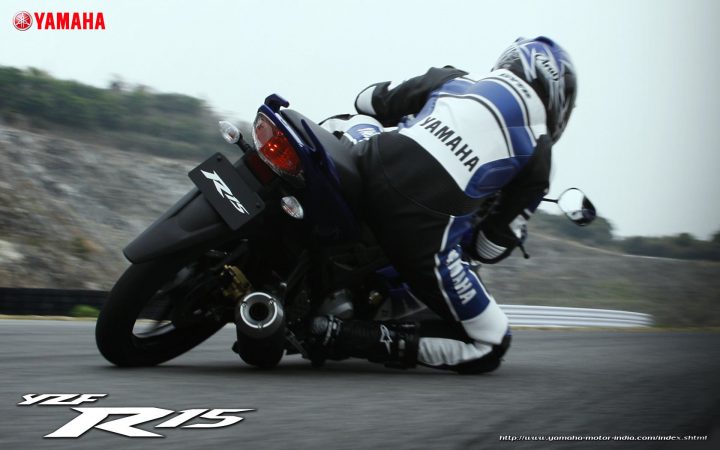 Both the bikes get the same engine. However, this 150cc single-pot fuel-injected motor has been re-tuned to produce 16.6 PS of max. power and 14.6 Nm of peak torque for the new R15-S. In comparison, the V2.0 enjoys 17 PS and 15 Nm. The new mud-guard on the R15-S has led to a 90 mm increase (to 2,060 mm) in the overall length. The new R15-S is also 2 kgs lighter and has a kerb weight of 134 kgs. The R15-S gets a 4.0 Ah battery instead of V2.0's 3.5 Ah battery.
Price
The new Yamaha R15-S has gone on sale for INR 1,14,741 (ex-showroom Delhi). The V2.0, on the other hand, retails for roughly INR 500 lesser.
[box type="shadow" ]Also See- Yamaha YZF-R3 India Launch Details[/box]
Images
Yamaha R15-S
Yamaha R15 V2.0
[box type="shadow" ] Sign up for our free email newsletter to remain updated on the happenings in Indian auto industry. [/box]
So, what do you have to say about our Yamaha R15 V2.0 vs Yamaha R15-S comparison? Which bike, as per you, should be the winner of our Yamaha R15 V2.0 vs Yamaha R15-S comparo? Do let us know by penning down your thoughts in the comments section below.
Join our official telegram channel for free latest updates and follow us on Google News here.