Volkswagen Up, the latest small car from Volkswagen to go into production has got the coveted World Car Of The Year 2012 award at the New York International Auto Show. If you think it was an easy job to get this award, think again – awards was judged by over 60 prominent automobile journalists from around 25 countries of the world who were deputed according to the level of expertise, influence in the industry and experience. There were a total of 34 cars nominated for this award which included very eminent cars like the Porsche 911, the new BMW 3 Series to name a few.
Some of the impressive attributes of Volkswagen Up include good steering feedback and precise handling, good suspensions, fuel efficient engine, fit and finish, build quality etc. Other winners in different categories include – World Car Design of the Year 2012 award won by Range Rover Evoque, World Performance Car of the Year 2012 won by Porsche 911 and World Green Car of the Year 2012 award Mercedes Benz S 250 CDI Blueefficiency.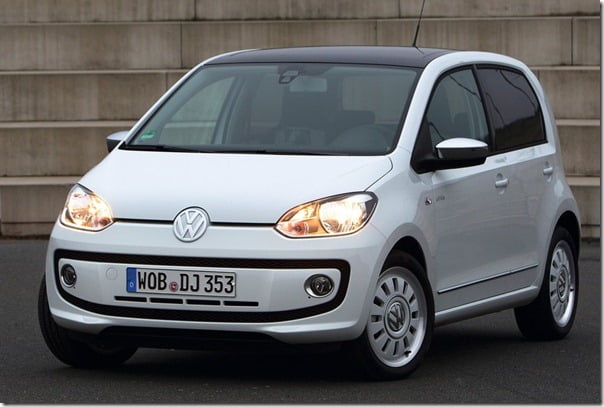 image – Volkswagen Up Small Car
Volkswagen is expected to bring a 5 Door Up or Skoda Citigo small car to India in coming years. There is a huge potential for sales of the Volkswagen Up or Skoda Citigo in a small car segment to compete with Maruti Wagon R and Maruti Alto segment. Volkswagen has been considering UP for launch in India and has not taken any decision on it as yet. However, Skoda Citigo, which is a re-badged VW Up seems a more suitable choice as Volkswagen is considered to be more premium brand in India compared to Skoda which is known for its sturdy and Value for money cars.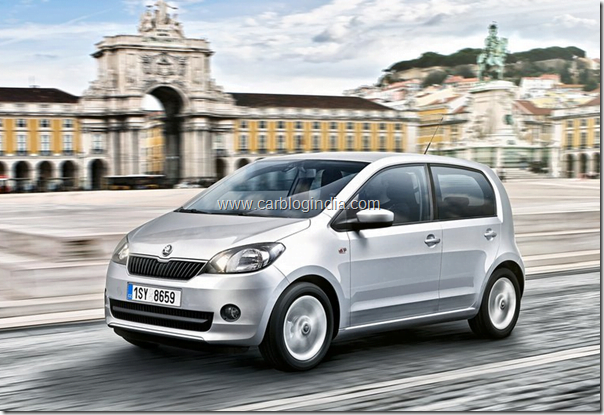 image- Skoda Citigo Small Car India
Skoda has already released some official pictures and details of the 5 Door Skoda Citigo which maybe introduces in India later sometime. Skoda is already doing good on the Skoda Rapid sales in India which is a re-badged Volkswagen Vento with more value for money feature set for India buyers at slightly lower price points. With the sales number of Skoda Rapid in India, we find it more likely that Volkswagen will launch UP in India as Skoda Citigo rather than putting it under the Volkswagen badge. With time, there will be more details available on the same, for more details, do stay tuned to us by signing up for our free email newsletter and like our official Facebook Page.
More Related News