It is simply mind-boggling to see what some heavy machinery equipment can accomplish and this video shows exactly that.
This video of 3 Volvo trucks performing a rescue operation (of sorts) on a 200-ton transformer is simply astonishing. Volvo Group is one of the most well-known manufacturers of heavy-duty vehicles. In India, these products are used in the industry extensively. The trucks involved in this herculean endeavour are the Volvo FM 400. They are powerful machines that find application in a ton of construction work and towing requirements. Let us take a look at the details of this mission.
You may also like: Indian Truck Driver Makes Rs 1.5 Lakh in 4 Days in Canada
You may also like: How Tata Motors Became World's 2nd Largest Truck Manufacturer
3 Volvo Trucks Rescue Transformer
The video has been uploaded on YouTube. It looks to be a construction site area and the transformer is needed to be carried up the slope. In the beginning, two Volvo FM 400 trucks are seen trying to pull the massive 200-ton transformer which has been mounted on top of a long trailer consisting of a ton of tyres. It has been tied well to ensure that it doesn't move despite the undulations on the road. However, the two trucks are unable to pull the trailer and smoke is seen coming out of the tyres. Then, a third truck (similar model) arrives at the scene and is attached in front of the first truck.
You may also like: Delhi Police New Traffic Advisory Is Inspired By Our Trucks
The trio attempts to accelerate the trucks simultaneously. After a while, they manage to pull the colossal transformed up the slope and onto the road. This became possible because the third truck got a flat surface to put all its power down. Also, the traction was great for the first truck as there was no slope at the top. Hence, it was a concentrated effort that led to this rescue operation in a safe and sound way.
You may also like: India's First Toyota Hilux-Based Monster Truck – This is IT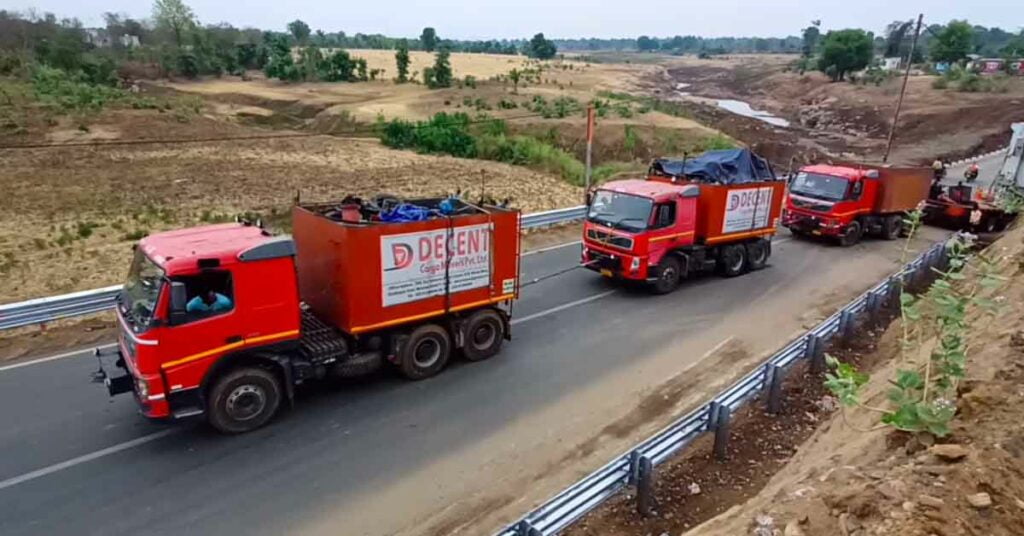 Specs
The Volvo FM 400 comes with a mammoth 12,800-cc 6-cylinder Volvo D13A DI Heavy Duty Turbocharged Intercooled diesel engine with Engine Management System (EMS) that produces a modest 400 hp and a whopping 2000 Nm of peak power and torque. This engine comes mated to a 14-speed gearbox with a double disc drag type power-assisted clutch. The fuel tank capacity is 270 litre and the payload capacity is an astonishing 11,760 kg. It starts at Rs 82 lakh in India.
Disclaimer- The embedded videos/ external content is/are being used as a convenience and for informational purposes only; they do not constitute an endorsement or approval by Car Blog India of any of the products, services, and /or opinions of the corporation or organization or individual. Car Blog India bears no responsibility for the accuracy, legality, and/or content of the external site or for that of subsequent external videos/ external content. Contact the external publisher for answers to questions regarding its content.
Join our official telegram channel for free latest updates and follow us on Google News here.