Tata Motors might well be one of India's leading carmakers, but the domination that it has in the global commercial vehicle market is still quite underrated and unknown.
This video summarises precisely how Tata Motors is one of the largest truck maker companies in the world. We have known Tata Motors as this passenger car manufacturer over the last few years and how it has grown exponentially during this period. However, in the commercial segment, it has been around for over 5 decades. Its first truck was introduced in the market back in 1954 named Tata Mercedes Benz. The company has not looked back ever since.
You may also like: Delhi Police New Traffic Advisory Is Inspired By Our Trucks
You may also like: India's First Toyota Hilux-Based Monster Truck – This is IT
Tata Motors – World's 2nd Largest Truck Maker
Tata Motors started out as a locomotive company in 1945. In addition to that, it made heavy-duty industrial equipment like dumpers, excavators, steam-powered road rollers, etc. After 1954, it established a few joint ventures with European brands to enter the global market in the truck and commercial vehicle segment. That is the reason which led to Tata Motors operating in over 150 countries today. The most prominent areas where Tata trucks are successful are countries in South Africa, Asia and South-East Asia, parts of Europe and South America.
You may also like: India's Longest Truck Has 148 Wheels, Moves With Mahindra Xylo Escort Vehicle
What is quite interesting is the dominance it has in the South Korean market where most foreign automobile companies have failed miserably. It is difficult to operate in the Korean market due to its own world-class manufacturers. Recognising that, Tata struck a deal with Daewoo which was a huge name in the commercial vehicle segment in Korea. You might remember it from the Matiz compact hatchback which was sold in India back in the day. With the help of that JV, Tata Motors became the 2nd largest truck maker in South Korea which is quite an impressive feat.
You may also like: Man Doing Push-ups on Garbage Truck Falls, Police Says Be Budhimaan, not Shaktimaan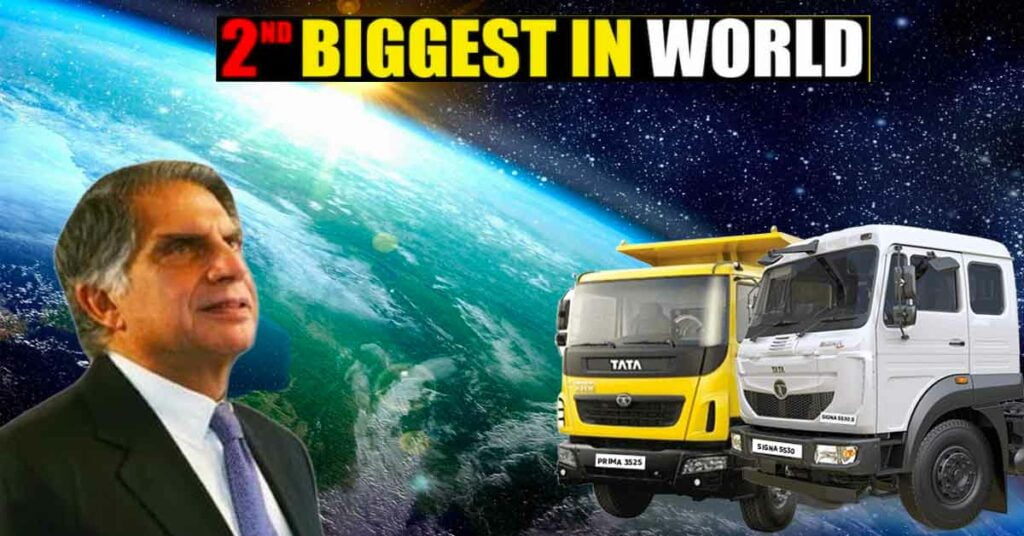 Finally, the narrator in the video mentions that a few websites list Tata Motors as the world's 2nd largest truck manufacturer, while others put it somewhere around 4th place. Nevertheless, these facts are still a testament to the global dominance that Tata Motors is unleashing and something that might be overshadowed by the giants of the industry like Daimler, Scania, Volvo etc. Hence, it becomes imperative that we, as Indians, must know about the unparalleled achievements of our companies.
Disclaimer- The embedded videos/ external content is/are being used as a convenience and for informational purposes only; they do not constitute an endorsement or approval by Car Blog India of any of the products, services, and /or opinions of the corporation or organization or individual. Car Blog India bears no responsibility for the accuracy, legality, and/or content of the external site or for that of subsequent external videos/ external content. Contact the external publisher for answers to questions regarding its content.
Join our official telegram channel for free latest updates and follow us on Google News here.