It is not all that often that one gets to witness India's longest truck which has 148 wheels and a Mahindra Xylo as the escort vehicle.
Did you know that India's longest truck has 148 wheels? Even if you did, we bet you probably have not seen how it moves about. This unique and informative vlog allows us to spend an entire day with the truck and experience its daily routine. The YouTuber decides to ride in the longest truck for 2 days to show the viewers what are the challenges and characteristics associated with the daily operation of this truck. This is a great transportation marvel of the country.
You may also like: Elephants Stop Truck Full of Sugarcane, Have a Ball!
You may also like: Crooks Use Mahindra Bolero To Rob Truck, Face Near Death Experience
India's Longest Truck With 148 Wheels
This has to be quite a unique experience not only for the YouTuber riding in this massive truck but also for the viewers to see how this mammoth machine moves from one place to another. The Youtuber mentions that this truck is travelling from Nagpur in Maharashtra to Agra in U.P. The total distance between the two cities is around 830 km. This truck belongs to a logistics company, Kalaivani Logistics. It is transporting a 250-ton transformer. The truck comes from Volvo while the trailer added to this truck amounts to a total of 148 wheels.
You may also like: Truck Smuggling Drugs in Diesel Tank Nabbed – Video
This truck, generally, covers a distance of around 100-150 km per day. The maximum speed of this truck due to all that weight tied to it is a mere 35 km/h. However, it can't maneuver like other trucks. Therefore, it has to stop if there is any obstacle on the road taking the average speed down. That is why around 10-12 hours of driving allows it to cover 100-150 km. That is exactly what we see on Day 1.
You may also like: Watch Indian Girl Ace Canada's Expert Truck Driving Test Like a PRO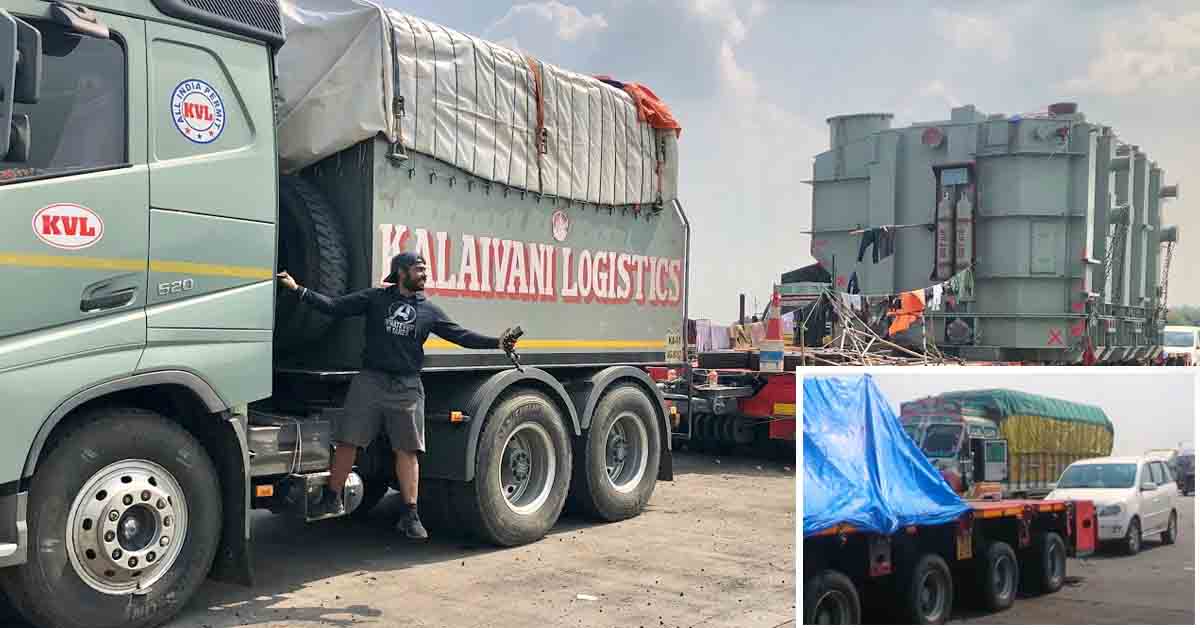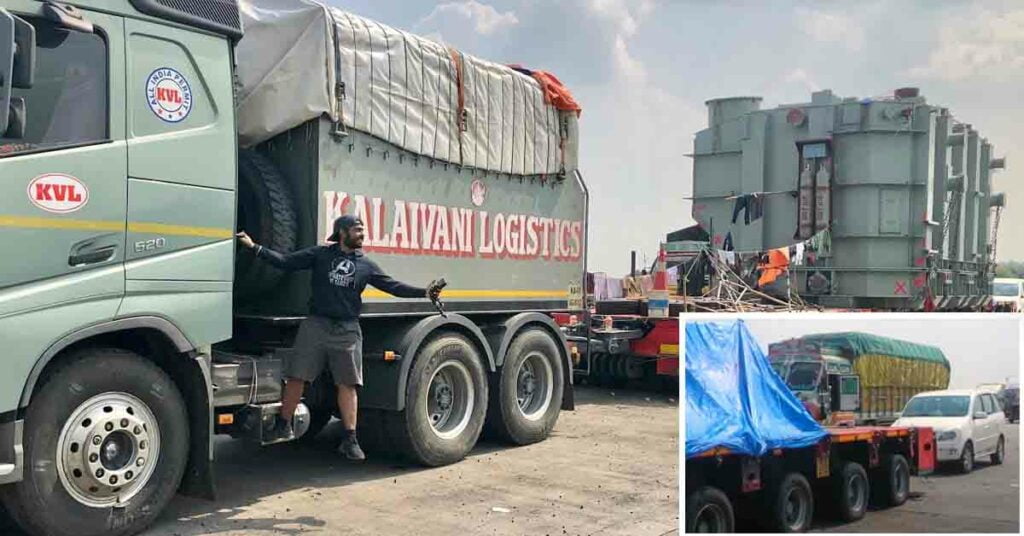 The prominent issues with the truck were the toll plazas. Since the transformer was so huge, it was coming out of the body of the trailer making it too wide to pass through the toll plaza. Hence, at every toll booth, the toll operators had to be intimidated by the team of 4-5 people who were travelling with the truck. They would take the poles off to increase the space allowing the truck to pass. In addition to the team, there was a Mahindra Xylo which acted as an escort vehicle. The driver and the team had tents and eatables installed on the trailer to rest during the nights as this journey alone would take them 8-9 days.
Join us for FREE NEWS Updates on our Whatsapp Community or our official telegram channel.