It is great when the prominent departments of authority and public service display their witty and humorous side.
With this latest piece of information, the funny side of the Delhi Police Department has been put on display after it shares a safety advisory that has been inspired by the trucks on our roads. Road safety is a key concern in our country that needs to be addressed. We lose thousands of lives every year on the road due to people not knowing the traffic rules or not following them properly. Hence, the message needs to be given quite clearly.
You may also like: Government Initiatives To Improve Safety And Efficiency On Indian Roads!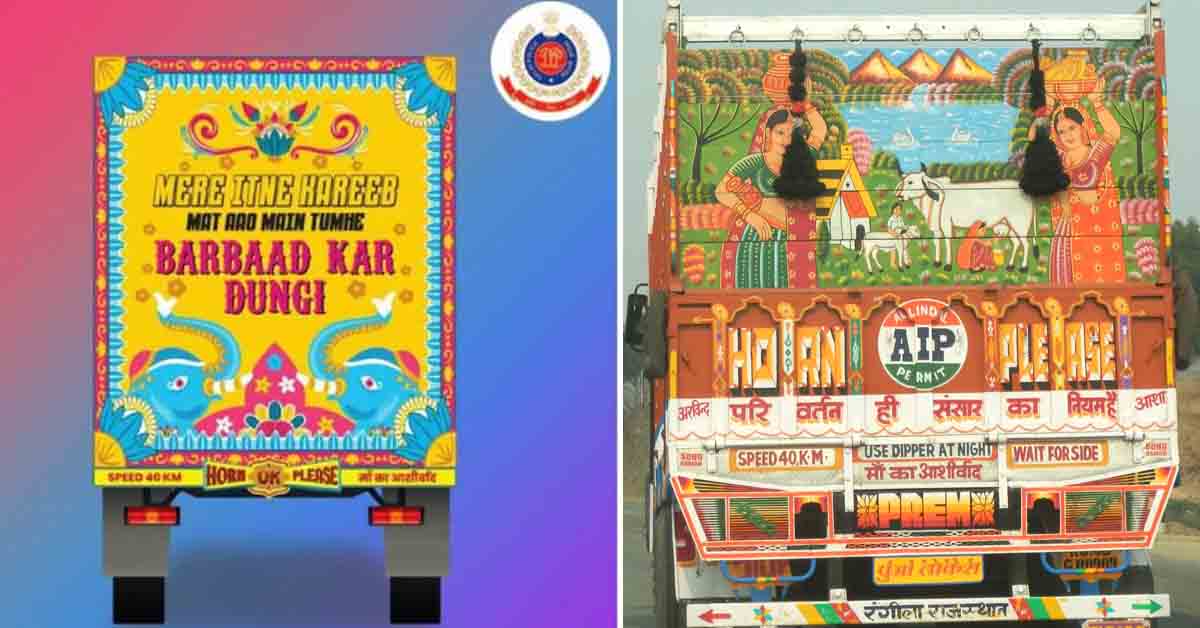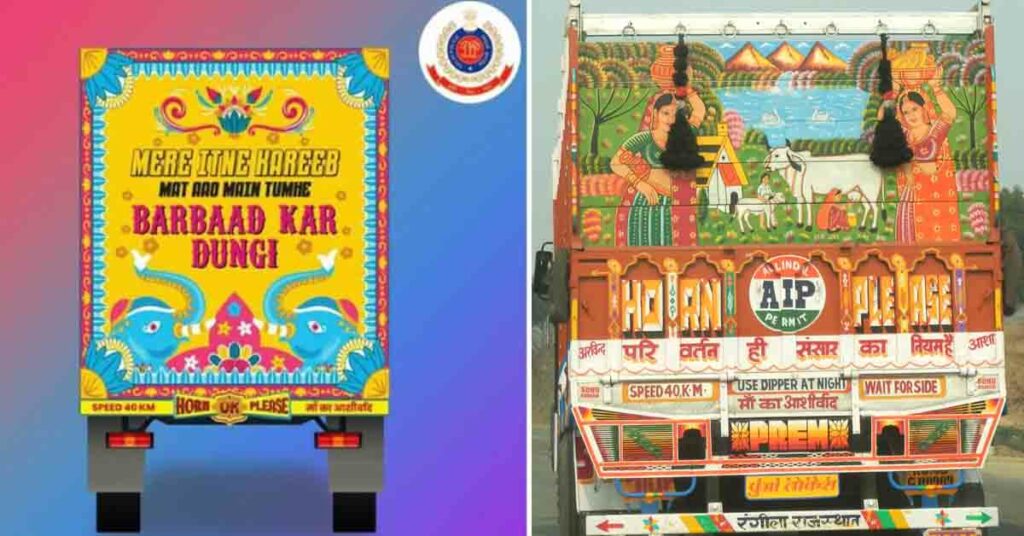 You may also like: Now Toyota Fortuner Owner Tests Safety by Hitting and Banging Doors
Delhi Police Latest Advisory Inspired By Trucks
In order for people to digest the message and directions by the police and authorities regarding road safety, it is great if there is a hint of humour. People have the tendency to remember things better and adhere to traffic rules if messages are delivered in such a funny tone. In this case, the Delhi Police used the back of a truck that says, "Mere Itne Kareeb Mat Aao Main Tumhe Barbaad Kar Dungi." This roughly translates to "Don't come too close to me, or I will destroy you."
You may also like: New Maruti Baleno High-Speed Rollover Hints at 5-Star Safety
As you would imagine, this relates to telling people to maintain adequate distance between you and the vehicle in front of you. Oftentimes, people have the habit of driving too close to the vehicle ahead. This leaves no room for sudden braking in the event of emergency situations. It is a rather common phenomenon that our roads are full of surprises and an animal can come in front out of nowhere. Also, one could even find people trying to cross the road amidst heavy traffic. In all such scenarios, the drivers have to apply brakes spontaneously leaving no time for the driver behind the car to react properly.
You may also like: Even Drunk Drivers Can't Beat Tata's Safety Net!
Hence, people end up hitting the tail-end of cars, as a result. With this advisory, however, the police wish to intimate the general public regarding driving slowly and maintaining a proper gap between you and the vehicle in front of you. Also, truck drivers are known for putting witty and at times, philosophical quotes at the back of their trucks and people always enjoy what they have to say. Therefore, this is a great inspiration drawn from this popular activity. What do you think about this act from the Police?