The wave of electrification is engulfing the nation as more new players in the two-wheeler category emerge.
Father's Day is around the corner (June 18) as we take a look at the top 5 best electric scooters you could consider to gift your dads. The EV market is growing at a rapid pace not just in India, but across the world. In fact, there are legacy players, as well as new startups emerging in this space to shape the future of electric mobility. Electric two-wheelers can be extremely handy to commute around the city. The bumper-to-bumper traffic is what causes the most vehicular pollution in ICE-powered vehicles. That is not the case with the EVs. Also, the range is not an issue since people don't go on long journeys on their scooters. Therefore, it is a great way to enter the mass adoption phase of EVs.
You may also like: Top 3 Best Electric Scooters in India for 2023
Top 5 Best Electric Scooters
Hero Electric Photon LP
Hero MotoCorp is among the largest two-wheeler manufacturers in India. The first EV on this list is the Hero Electric Photon LP. It comes in a single trim with 3 colour options – Black, Burgundy and White. The motor offers 1.2 kW of power allowing a top speed of a handy 45 km/h. There are two modes to choose from – Power and Economy. The driving range in Power mode is 50 km which increases to 80 km in Economy mode. The scooter features a polycarbonate headlamp, front telescopic suspension, a front disc brake, and an anti-theft alarm. It is priced at Rs 86,391.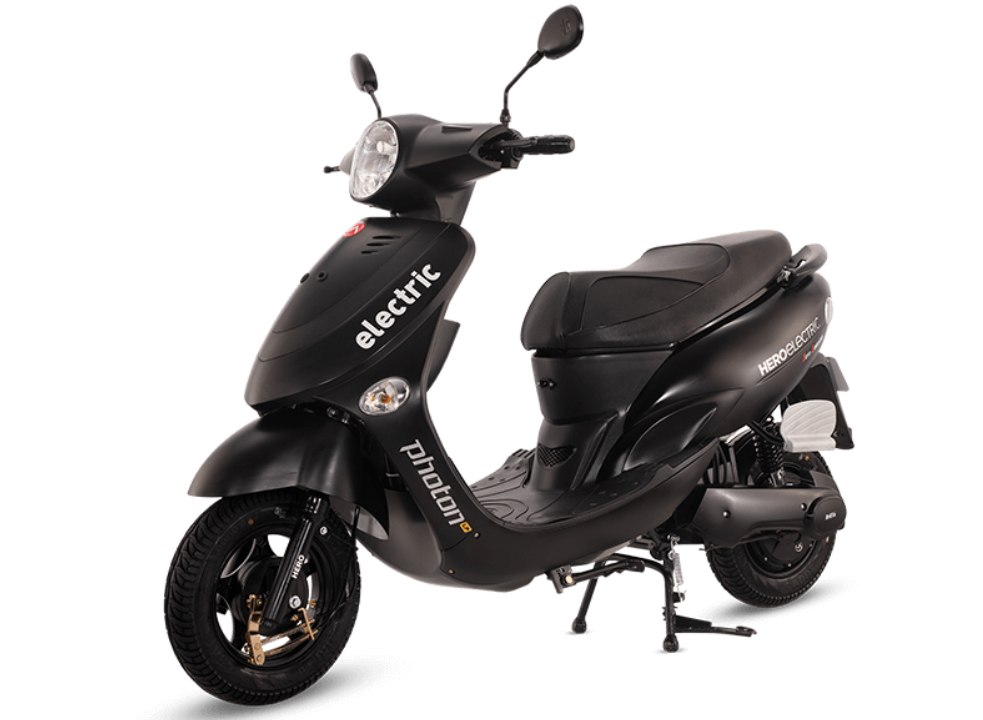 You may also like: Ola S1 Pro Electric Scooter Suspension Breaks in Accident, Rider Inured
Odysse HAWK
The next popular electric scooter to gift your dad is the Odysse HAWK. It is offered in two variants – Hawk Lite and Hawk Plus and comes in 5 colours – Trance Matte Blue, Intense Red, Gravity Grey, Mirage White, and Charcoal Black. It has a keyless electric start system and a portable battery. The Li-ion battery takes 4 hours to charge fully and offers 170 km of range which is impressive. Also, there are features like Bluetooth connectivity, an adjustable brake lever, a mobile charger point, a music system, a digital speedometer and a large boot space. Interestingly, the electric scooter comes with a 3-year warranty offering peace of mind to the owners. It retails for Rs 99,400.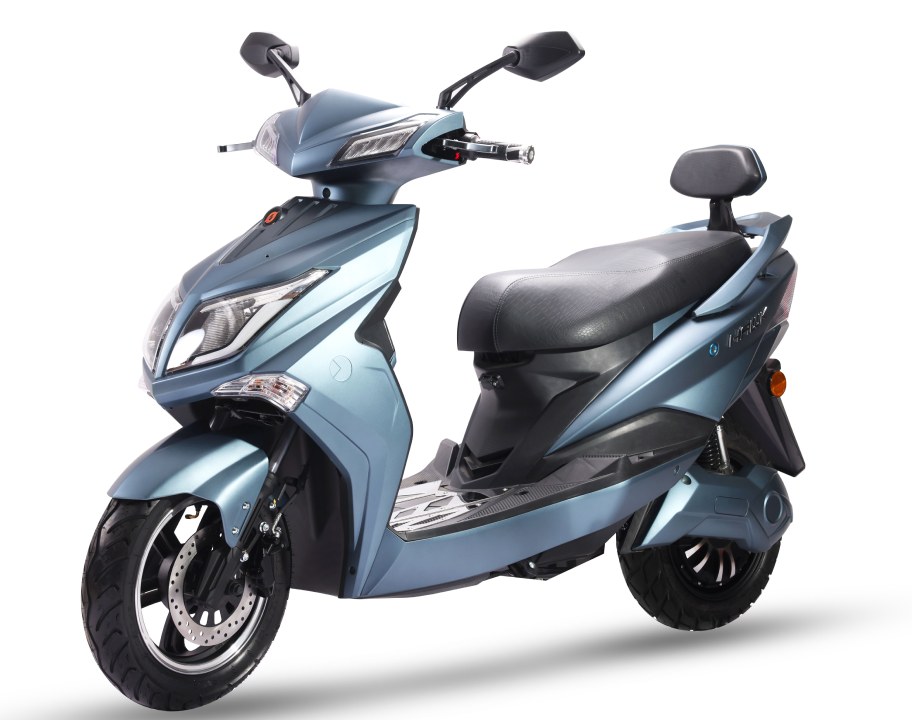 You may also like: Ather 450X Electric Scooter Catches Fire, Company Reacts
Hero Electric Optima CX 2.0
You can't really be surprised to see two products from Hero on this list. It is one of the biggest two-wheeler manufacturers in the country and is ensuring that it transitions into the electric side of things pretty quickly. The company also offers the Electric Optima CX 2.0 in addition to the previously mentioned model. Interestingly, it is offered in just 1 colour and has a 2 kWh battery enabling a range of 89 km on a single charge. Since it is manufactured by such a prominent and experienced maker, it has a smooth operation with a particularly reliable braking and suspension system. The price tag on this one is Rs 1.07 lakh making it quite attractive.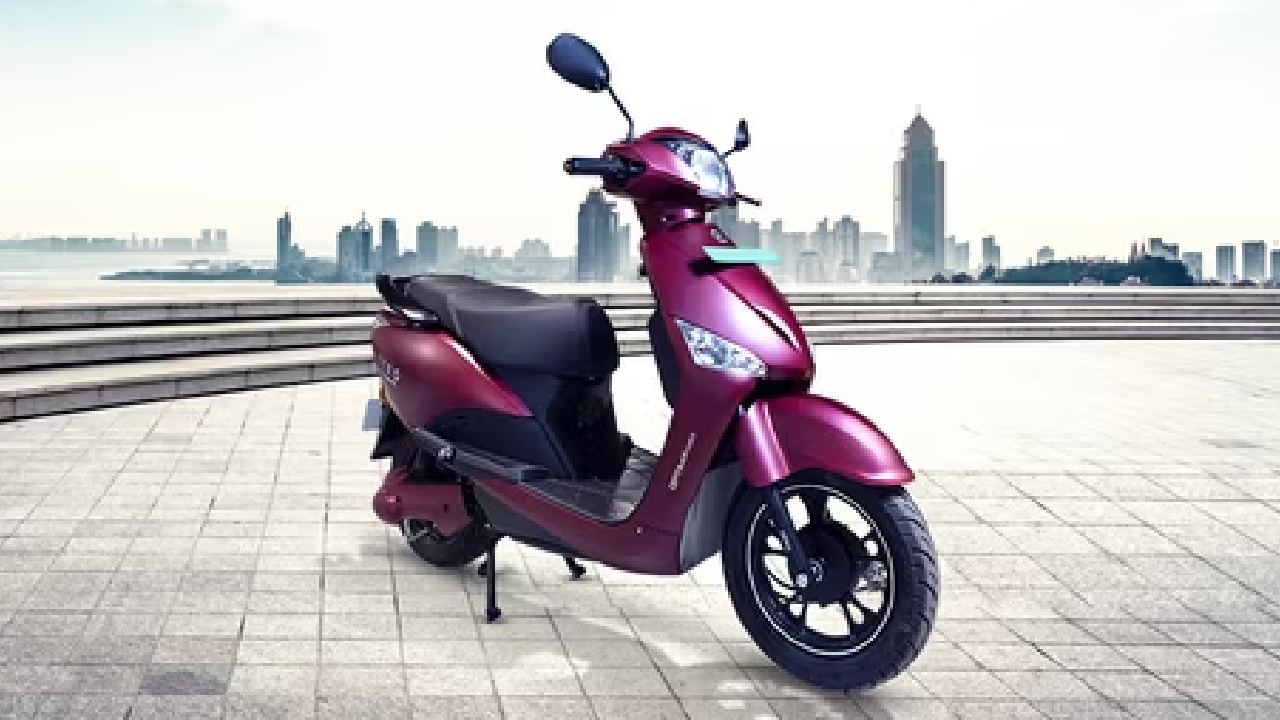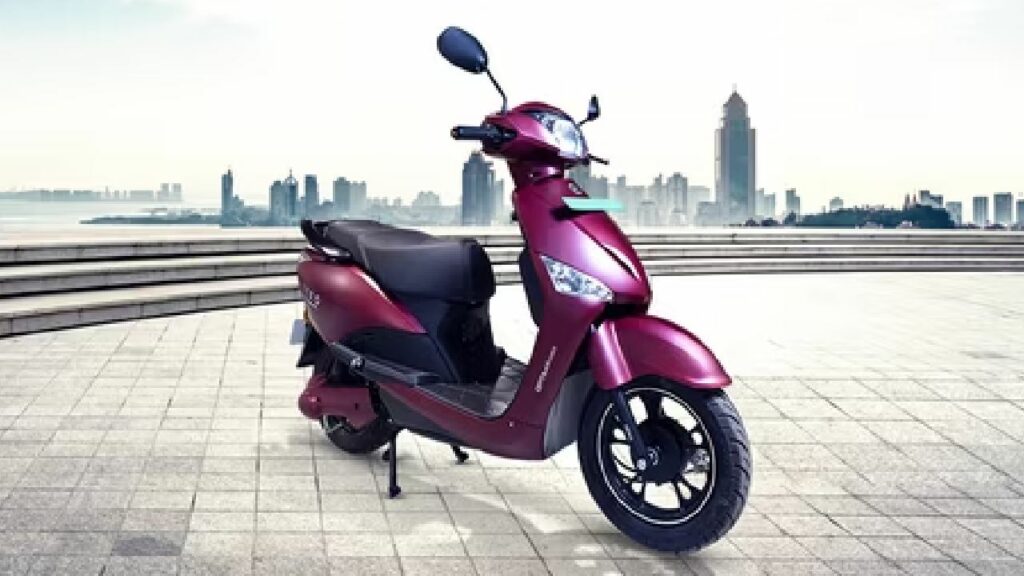 You may also like: Ola Electric Scooter Gets Move OS 3, 50 New Features Unlocked!
Okinawa Ridge 100
Okinawa Ridge 100 is the next electric scooter that you could consider gifting your dad on this year's Father's Day. It is offered in 1 variant and 3 colours with a powerful 800 W electric motor. The front and rear drum brakes are electronically assisted and the range is a decent 149 km. Other prominent features include central locking, an anti-theft system, geo-fencing, immobilization, parking assistance, tracking, and monitoring. The charging time is between 5 and 6 hours and the top speed is limited to 50 km/h. There are other models in the Okinawa lineup too. It costs Rs 1.15 lakh.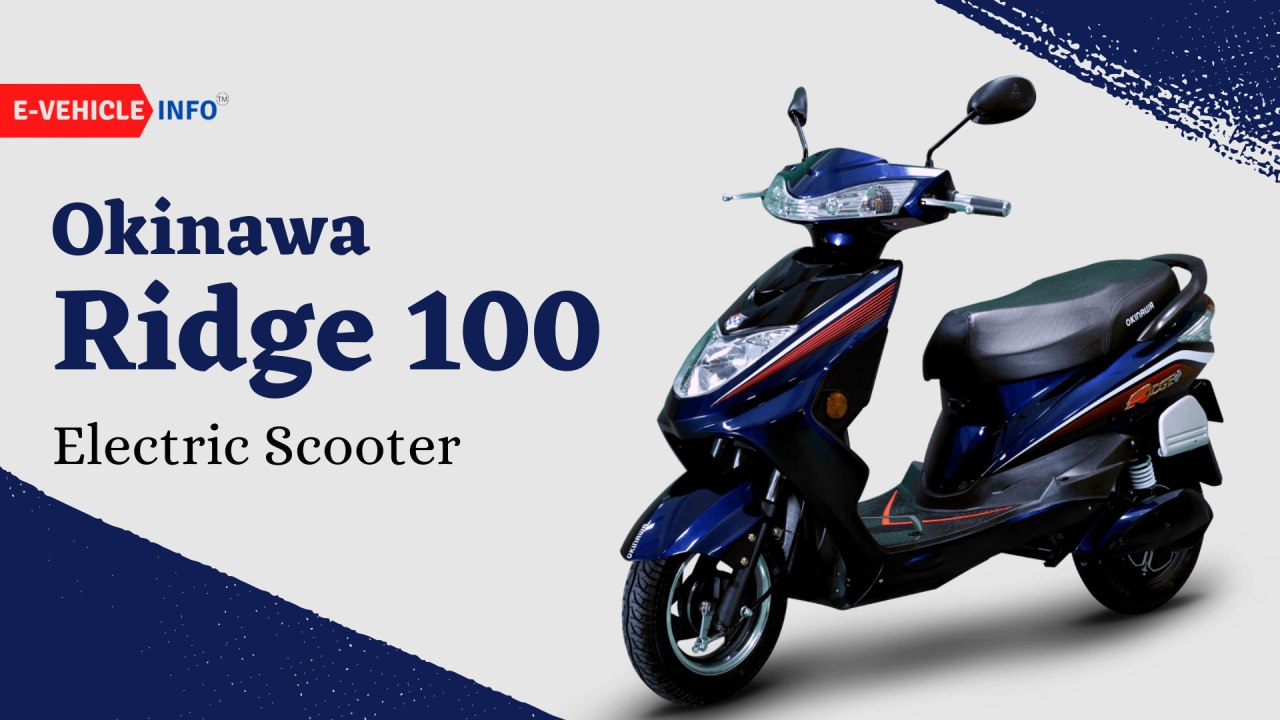 You may also like: Electric Scooters Being Carried on Petrol Bikes Shows Grim Reality of EVs
Ola S1
Arguably the poster child of the two-wheeler EV revolution in India, Ola S1 is a mighty popular product. It is offered in two trims – S1 and S1 Pro. It caters to a more sophisticated audience who are looking to purchase an electric scooter at the higher end of the market. In its top S1 Pro trim, the scooter is powered by an 8.5 kW electric motor allowing a top speed of 115 km/h (90 km/h in S1 trim). The range is among the best in the country at 181 km. The list of features is quite extensive including remote lock/unlock, infotainment, GPS, anti-theft alerts, disc brakes, a combined braking system, cruise control and voice assistant. The price is Rs 1.30 lakh. With government subsidies, this goes even lower which makes it a great value for money. These are the top 5 best electric scooters that one could consider gifting your father on Father's Day.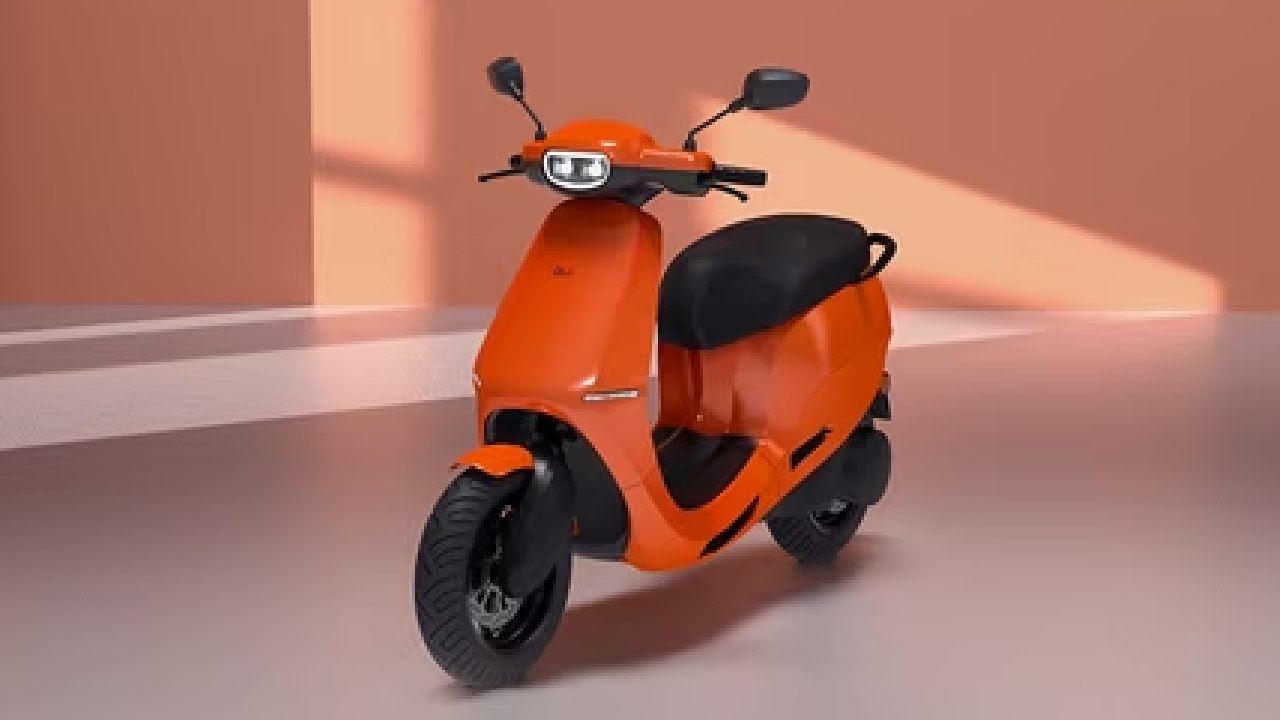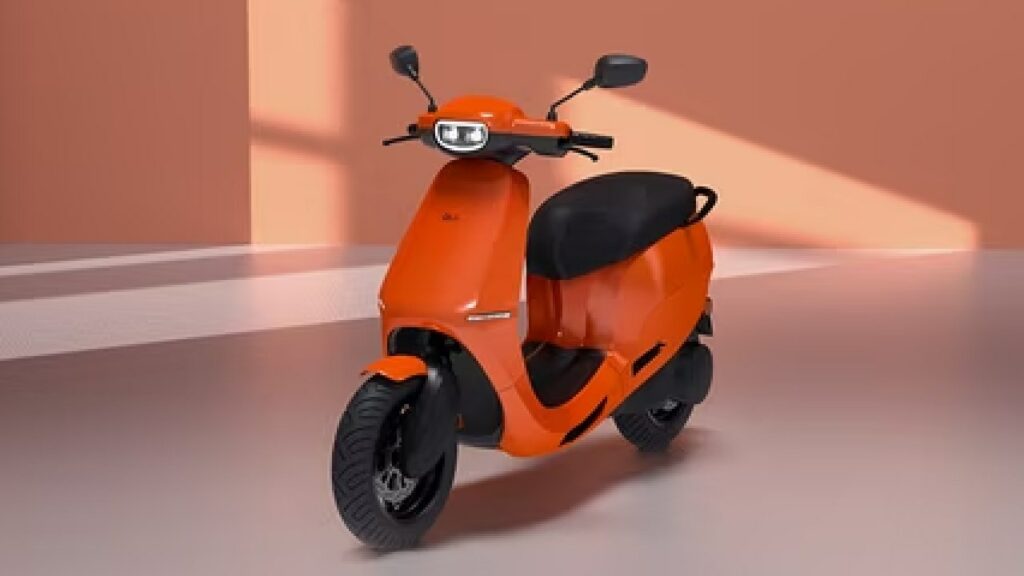 You may also like: Top 6 Electric Scooters You Can Ride Without Driving Licence
Join us for FREE NEWS Updates on our Whatsapp Community or our official telegram channel.