We are only just waking up to the grim realities of electric vehicles which is what this video clip informs us too.
Here is a video of electric scooters being carried by people on a Hero and a TVS bike. Now, we are slowly getting exposed to issues with EVs as the sales go up. Frustrated by the rising fuel prices and attracted by the government-backed incentives and subsidies on EVs, people are adopting electric scooters and cars. But with mass adoption, the problems are getting exposed making people question the reliability of these electric vehicles.
You may also like: Owner of 2 Ola S1 Pro Scooters Shares Pros & Cons
You may also like: Ola S1 Pro Lets Down its Buyer, Towed by Hero HF Deluxe
Electric Scooters Carried On Hero and TVS Bikes
The video clip has been uploaded as YouTube Shorts. It shows not one, but two cases of electric scooters that are being carried one after the other on two bikes. Interestingly, the pillion rider is holding the EVs in place which is a hazard in itself. By the looks of it, the EVs look like the Okinawa IPraise+. However, there is no information on what went wrong with these EVs. Probably, they are simply being transported after running out of charge or, perhaps, being carried to the dealership for repair work. Nevertheless, a lot of electric scooters saw issues over the last few months. Plus, the lack of infrastructure has been a major hindrance to the adoption of EVs. Hence, it could be safely concluded that this is not a manufacturer-specific issue, but an industry-wide phenomenon. More importantly, a petrol bike being used to transport an electric scooter pretty much defeats the purpose of using EVs in the first place.
You may also like: Can Ola S1 Pro Tow 1175 kg VW Vento? – Watch
So far, we have seen multiple reports of EVs with issues like battery fires, software issues, or range problems. Nevertheless, there are people who didn't face these issues and are able to squeeze out a great performance from their electric scooters. Not to mention, in ideal conditions, people are able to save a lot of money on running costs, especially in places where the electricity prices are low and EV infrastructure is better. Therefore, one could see the value in buying an EV too.
You may also like: Side Stand of Ola S1 Pro Breaks Off; Repair Takes 3 Days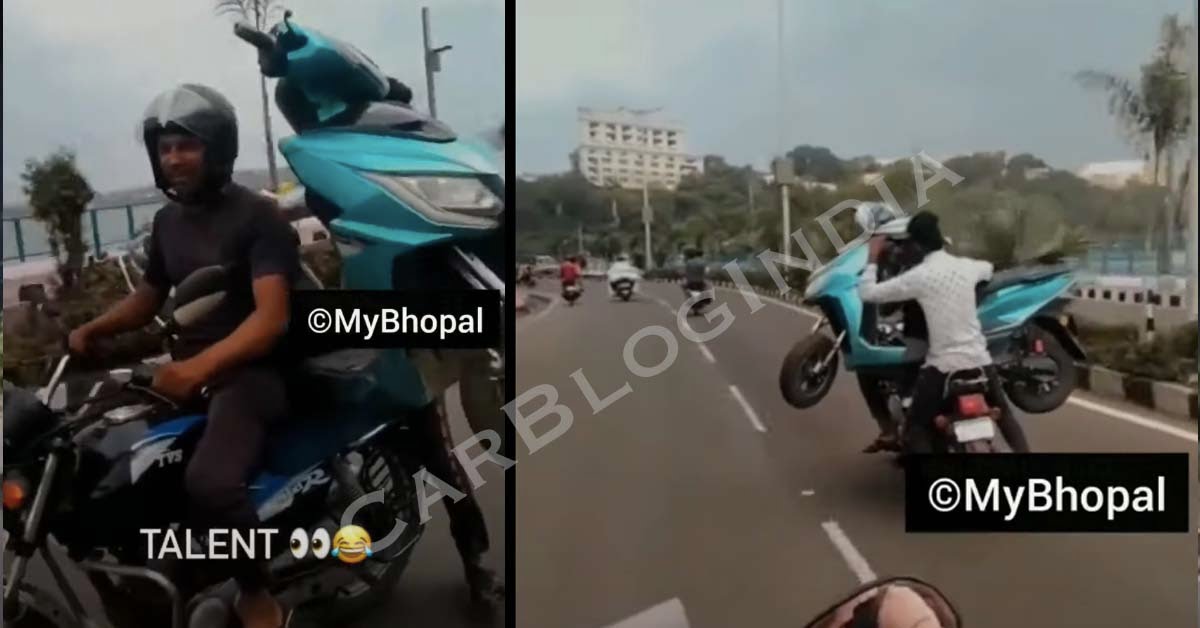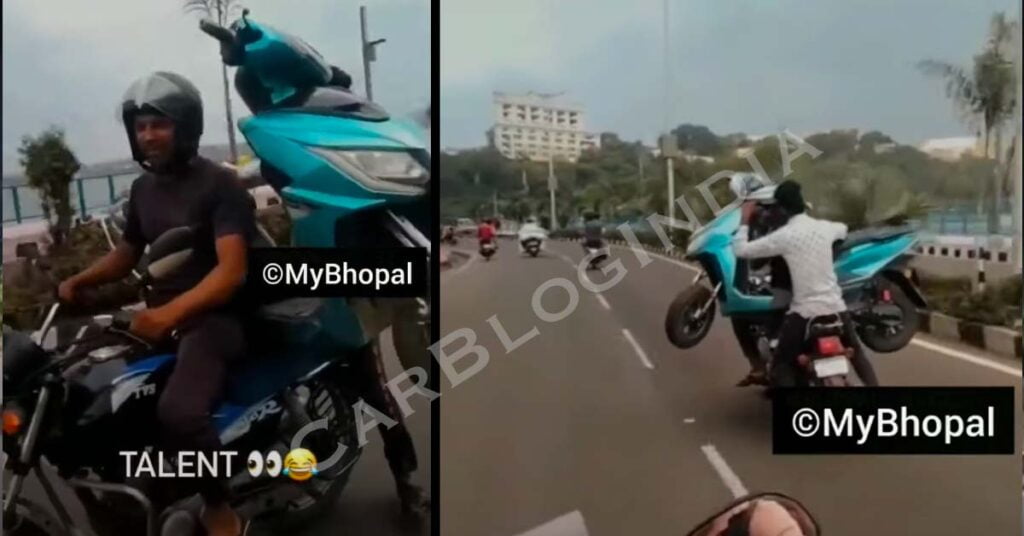 We could only hope that these issues with limited infrastructure as well as some of the electric scooters get diagnosed as soon as possible. This is the only way for potential buyers to take the fear out of their minds and embrace the electric mobility wave with confidence. There is some time before we reach that stage with advancements in technology. Until then, let us know if you have ever faced such an issue with your electric scooter. If yes, what kind of issue was it and how long did it take to get it fixed? You can write to us at admin@carblogindia.com.
Disclaimer- The embedded videos/ external content is/are being used as a convenience and for informational purposes only; they do not constitute an endorsement or approval by Car Blog India of any of the products, services, and /or opinions of the corporation or organization or individual. Car Blog India bears no responsibility for the accuracy, legality, and/or content of the external site or for that of subsequent external videos/ external content. Contact the external publisher for answers to questions regarding its content.
Join us for FREE NEWS Updates on our Whatsapp Community or our official telegram channel.