The problems with brand new Ola S1 Pro electric scooters continue and this is the latest addition to the long list.
Today, we have a video that shows an Ola S1 Pro owner towing away his electric scooter after encountering issues soon after purchase. Ola has been under harsh criticism from the customers and industry experts after a ton of customers report issues with the battery, software, and build quality. S1 was supposed to be the star product from Ola that was brought to change the EV market. However, its constant struggles with problems related to the battery, fire, software, and range have crippled its image. This latest instance further highlights that.
You may also like: Can Ola S1 Pro Tow 1175 kg VW Vento? – Watch
You may also like: Side Stand of Ola S1 Pro Breaks Off; Repair Takes 3 Days
Ola S1 Pro Owner Tows His EV on a petrol-sipping Hero CD-Deluxe
The YouTuber is the owner of this S1 Pro that he purchased recently. He mentions that he was at his farm when he went away for some work. When he came back, the electric scooter refused to get unlocked. The handle of the EV was locked and the buttons stopped functioning. The S1 Pro got jammed for no apparent reason at all. Its owner mentions that the electric scooter was barely able to drive for 50 km on a full charge in Normal Mode.
You may also like: Want to Win Ola S1 Pro Gerua Edition? Here's What to do
He took out the EV to cover around 50 km the day before. The battery was fully charged. But at the end of the trip, it was empty. This raises serious concerns about the real-world range of the EV. While the range depends on driving characteristics, it can't vary so much that a person is barely able to squeeze out a 50 km range. The S1 Pro owner is visibly irritated and questions the quality of the electric scooter mentioning Bhavish Aggarwal, Ola CEO.
You may also like: Indian Army Goes on a Himalayan expedition with Ola S1 Pro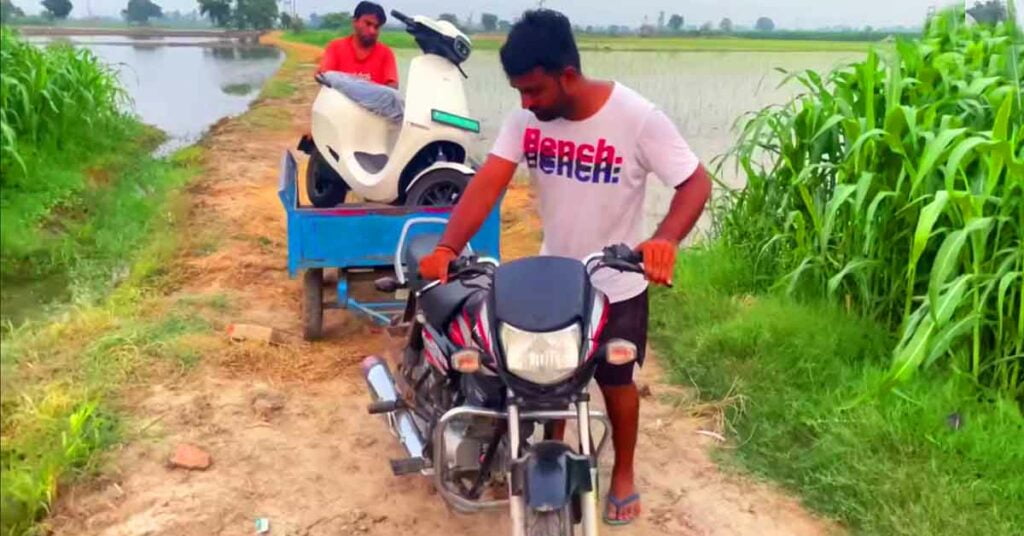 Ola S1 Pro has repeatedly got into trouble with such experiences of the customers. Recently, the Ola CEO was involved in a bit of a spat with the Autocar editor Hormazd Sorabjee over some problem with the electric scooter. We can only hope that Ola fixes all these issues as quickly as possible so that it could be entrusted with people's expectations of the product.
You may also like: Ola CEO Bhavish Aggarwal Points Out Tata Nexon EV Fire to Autocar Editor
Disclaimer- The embedded videos/ external content is/are being used as a convenience and for informational purposes only; they do not constitute an endorsement or approval by Car Blog India of any of the products, services, and /or opinions of the corporation or organization or individual. Car Blog India bears no responsibility for the accuracy, legality, and/or content of the external site or for that of subsequent external videos/ external content. Contact the external publisher for answers to questions regarding its content.
Join our official telegram channel for free latest updates and follow us on Google News here.