Ola Electric seems to be struggling to keep up with the complaints of the S1 Pro owners as many quality issues are cropping up
As per a recently uploaded video, an Ola S1 Pro owner reports poor quality of the side stand of the scooter. Ola has been inundated with constant issues with its electric scooter ranging from battery problems, software glitches, suspension damage and, in this case, poor component quality. The side stand of the brand new e-scooter broke off and it is seen lying on the ground. What is even worse is the fact that Ola needed 2-3 days to fix this issue and deliver the bike back to the customer.
You may also like: Indian Army Goes on Himalayan expedition with Ola S1 Pro
You may also like: Honda Activa User Books Ola S1 Pro, Cancels It- Read Why
Quality Blips in Ola S1 Pro
The blue electric scooter is visible in the images with the owner showing the broken stand. The incident has been reported from the Bengaluru city centre. However, it took the owner 3 hours to lodge the complaint and for the RSA (Roadside Assistance) to arrive. This is a bit surprising considering the bike was in the middle of the city and not at some remote location. However, he even says that Ola required 3 days to replace the broken stand and deliver the e-scooter back. This is definitely going to cause problems for the owners if a small component like a side stand requires 2-3 days for replacement.
You may also like: 3 Ola S1 Pro Front Suspension Failures Reported in 45 Days
The service process taking so long to fix the issues is the second biggest problem that many Ola owners have faced. The first one of course, is the questionable quality of the components. Multiple users have reported such incidents where the parts of the brand new scooter are broken within a month of delivery. This is in addition to a battery fire issue and multiple reports of software bugs that caught many unsuspecting users. It is high time Ola does something about their electric scooters in terms of safety because many experts say that the performance of the S1 Pro is great.
You may also like: Honda Activa 5G vs Ola S1 Pro – Petrol vs Electric Scooter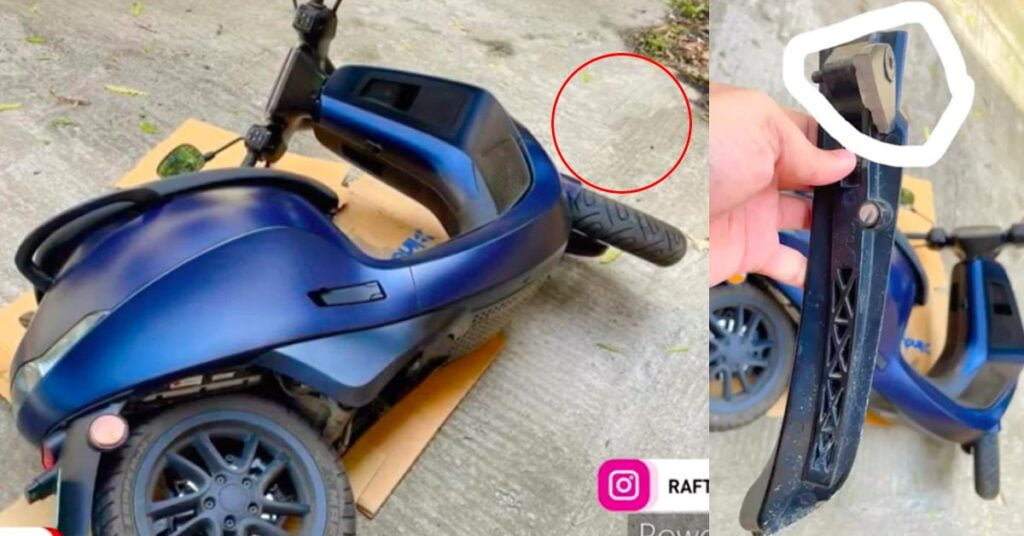 If Ola just fixes these quality blips and improves the after-sales experience, the S1 Pro could turn out to be a decent alternative to petrol-guzzlers. Let us hope that all the aforementioned issues get resolved soon.
Join our official telegram channel for free latest updates and follow us on Google News here.