Force Motors has been in the process of readying the 5-door version of the Gurkha for quite some time now and we finally get a glimpse of the production-ready SUV.
A lot of off-roading enthusiasts were eagerly waiting for the launch of the 5-door Force Gurkha in our market. Gurkha has been quite a standalone product in India that has limited, but ardent fans. It was always seen as the sole worthy rival to the Mahindra Thar. Thar made the entire lifestyle off-roading phenomenon popular. Gurkha presents a more hardcore offering in terms of sophistication and creature comforts. In the 5-door version, however, the practicality will be enhanced significantly.
You may also like: Karnataka Forest Dept Chooses Force Gurkha Over Mahindra Thar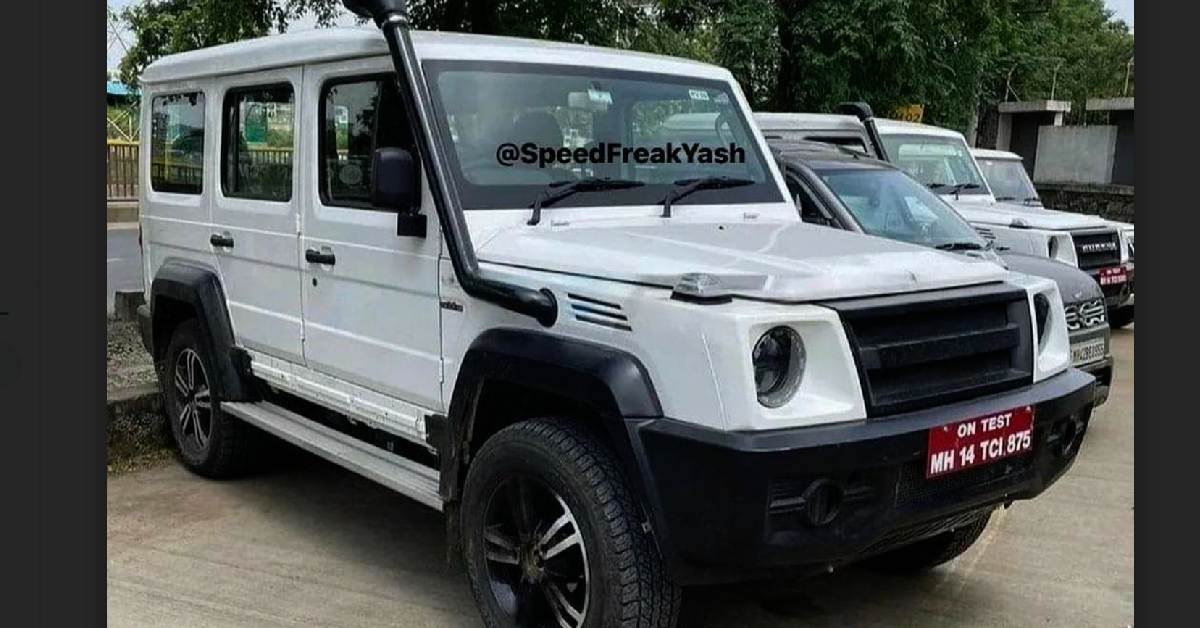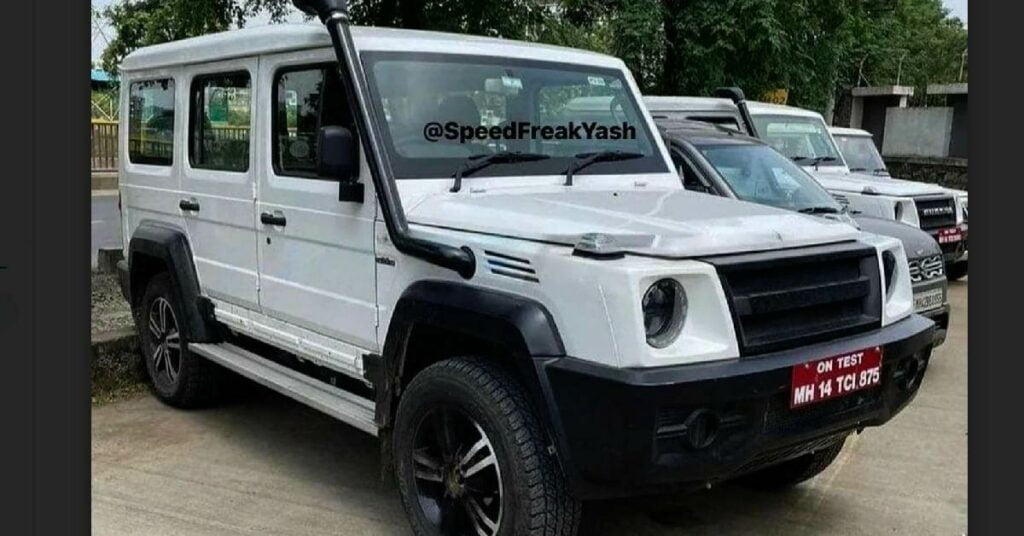 You may also like: First Ever New Force Gurkha With Luxury Interior – VIDEO
5-Door Force Gurkha Launch
These images show the production-ready version of the Gurkha SUV in a 5-door format. Commonly known as the common man's G-Wagon, the Gurkha has round taillamps with integrated LED DRLs, a massive front grille, an upright bonnet, indicators placed on the extreme edges of the bonnet like on the Mercedes G-Wagon, a functional snorkel for water wading capabilities, sturdy front bumper, great approach angle, and a rugged and raw appearance. The launch is expected in the coming months.
You may also like: WATCH First-Ever 2022 Force Gurkha vs New Mahindra Thar in Tug of War
On the sides, the addition of the rear doors allows the SUV to look much longer enabling the installation of the side-facing third row, essentially making it a 9-seater (4+3+2). Apart from that, the side profile is quite butch as well with massive black fenders, side steps for easier ingress and egress, and almost square windows with practically no curves at all across the body. The silhouette reminds one of the typical Jeeps from decades ago which don't give much preference to aerodynamics.
You may also like: New Force Gurkha vs Mahindra Thar Comparison – Specs, Features & More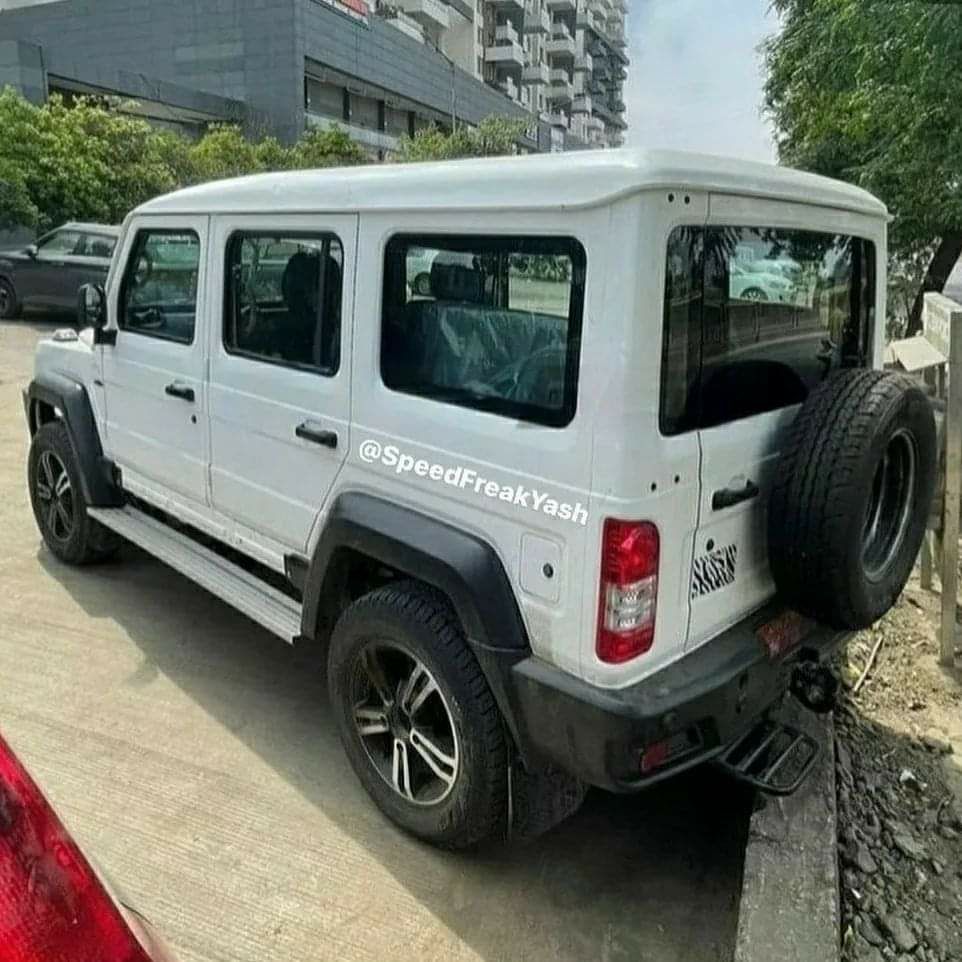 Specs
The regular Force Gurkha comes with a sole 2.6-litre diesel mill that outputs 91 hp and 250 Nm of peak power and torque. This engine comes mated to a 5-speed manual transmission. There are plenty of off-roading goodies like front and rear differential locks and 4 H and 4 L gearbox settings. These will set up past almost all challenges that an off-road environment can throw at you. The Gurkha comes in a single fully-loaded variant that costs Rs 14.49 lakh, ex-showroom. We expect the 5-door version to command a healthy premium over these prices while the powertrain options would most likely remain the same.