The image of Jeep dealerships is certainly in question in some areas of the country mainly due to the monopoly they have in that region and there are good reasons for that.
In a shocking turn of events, a Jeep Compass owner retells his ordeals with purchasing the SUV. Compass is the premium mid-size SUV popular for being a great driver's car. Its driving dynamics and highway stability are some of the reasons why people are in love with it. On the flip side, the overall dealership experience is not the most pleasant for everyone. We take a look at one such Compass owner who shares his experience in depth.
You may also like: Jeep Compass Owner Recounts Terrifying Service Experience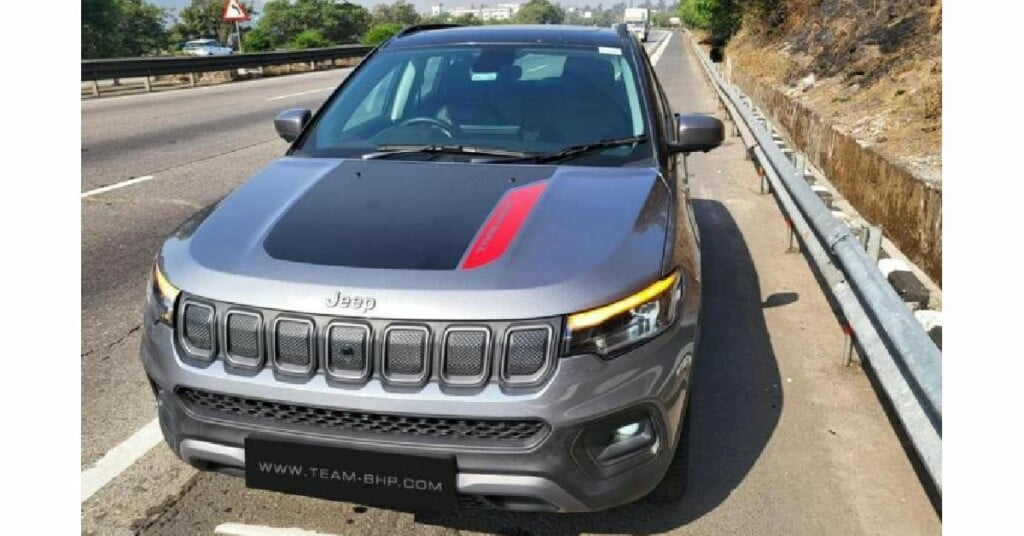 You may also like: Pyaar Ka Panchnama Fame Sonali Seygak Seen With Her Jeep Compass
Warranty Affected
The entire post has been shared on the Team BHP forum. The owner of Compass reveals that the dealership 'sold' the car in Nov 2021, as per their documentation while he purchased it in April 2022. As it turns out, it might well be a dummy sale practice followed by the dealers to meet their monthly sales targets. Resultantly, though, the timeframe for the services and warranty is affected proportionately. But none of it was told to the owner of the SUV. Furthermore, the dealership staff simply brushed off the matter by saying it is not that big of a deal. They kept insisting that it must be some sort of an 'error in data entry'.
You may also like: Jeep Compass 4×4 Taken to Beach, Gets Royally Stuck
When the owner approached FCA/Stellantis, he was stalled for a week or so before someone decided to talk to him from the management. However, it was short-lived as the executive stopped returning calls and emails after the first interaction.
Rattling Interior Panels
On top of that, the SUV comes with rattling issues from the doors, dashboard and roof. To have such problems in a brand new car worth over Rs 30 lakh is not acceptable. However, the dealership has made it normal by saying that it is common in every Compass. Moreover, they couldn't fix it and it keeps on growing with time.
You may also like: Jeep Compass Owner Asks All to NOT Buy The Unreliable SUV
The owner of the Jeep Compass says that this ill-practice looks like a nexus between the brand and dealerships where no one is taking the issues of the customers seriously. Also, there is no action against the dealership for portraying false sales which gives an insight into the working of Jeep in India. What are your thoughts about this entire saga?
Join our official telegram channel for free latest updates and follow us on Google News here.