Thieves have been wreaking havoc in Canada with the car stealing incidents reaching exorbitantly high.
In a shocking piece of news, as many as 80,000 cars were reported to be stolen in Canada in 2021 with Ford, Honda and Lexus being the prime targets. As the modern car use more and more electronics to make the cars safer, the thieves are also getting smarter. Using technology, they are able to locate cars and develop duplicate FOB keys. Then, in the dead of night, they take away the cars from the driveways of the owners.
You may also like: Here Are The Top 5 Best-Selling Cars in Canada in 2022 So Far
You may also like: Here's How Much Indian Uber Driver Earns in Canada
You may also like: Top 5 Cars For New Immigrants In Canada
80,000 Cars Stolen in Canada Including Ford, Honda, Lexus, etc
The thieves have devised ways to fool the electronics using technology. They disengage the security of the houses and drive away the cars from the parking. This video shows a ton of instances where the thieves calmly approach the vehicles parked outside the homes, use technology the break in and then slowly drive away the vehicle while everything is being recorded on the CCTV footage. As a result, a lot of them get caught as well.
You may also like: Top 5 Electric Cars for Indians in Canada- VW ID.4 to Tesla Model 3
However, a vast majority of these people simply change the VIN of the car and sell them to unsuspecting used car buyers. The used car market is already experiencing a massive growth post-pandemic due to the increased need for personal mobility and reluctance from people from buying new cars due to financial constraints. Moreover, people have no reason not to go for a well-maintained second-hand car. In this way, the real owners of the cars are left with disappointment.
You may also like: Top 5 Cars for Indians in Canada- Honda Civic to Hyundai Tucson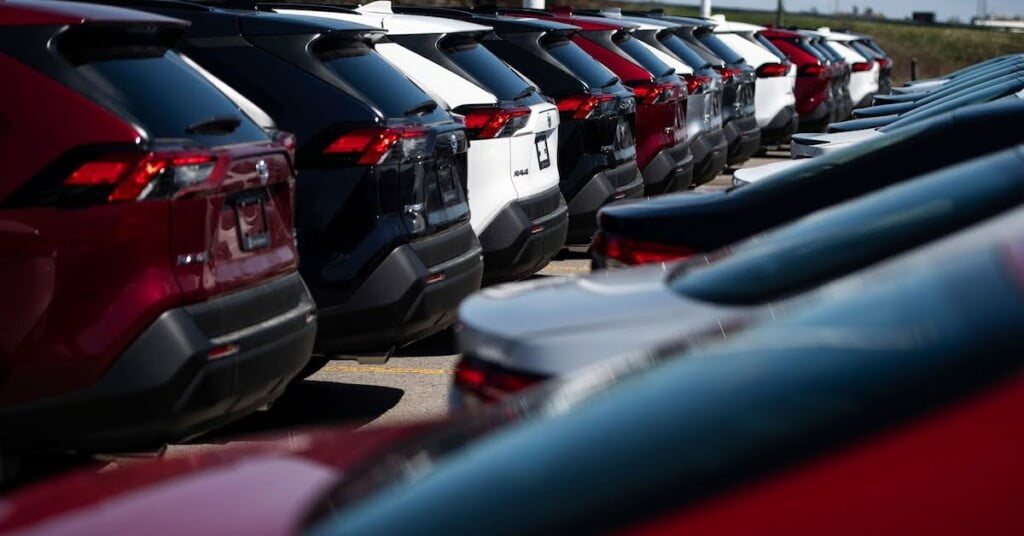 According to the reports, the prime vehicles that were stolen were SUVs and pickup trucks. These are also in high demand in the used car market. Products from companies like Ford, Honda, Lexus, Chevrolet, Dodge, Toyota and Chrystler are primarily being targeted by thieves. This is a matter of grave concern as people are being afraid to buy new cars from these brands. The Police have advised the owners to park the cars indoors, if possible, light up the driveway, don't leave cars switched ON unattended during winters, and don't keep the documents of your car inside the dashboard in case it gets stolen. We hope that car manufacturers equip cars with a better safety mechanism.
You may also like: 80,000 Cars Stolen in Canada in 1 Year; Mostly Ford & Honda
Join our official telegram channel for free latest updates and follow us on Google News here.