The Canadian automobile market is also recovering from the pandemic and supply chain issues that cripple the industry in the last couple of years all across the globe.
Here is the list of the top 5 best selling cars in Canada. The market is finally recovering in the aftermath of the pandemic in Canada as suggested by the sales. Since it is a vast land and people love to travel long distances with their family and luggage, most vehicles featured on this list are pickup trucks. We must mention here that these results are recorded for the first 3 quarters of 2022.
You may also like: Tips to Prepare Your Cars For Winters in Canada
You may also like: Car Insurance to Get Costlier in Canada, Here's How to Minimize the Impact
You may also like: EXPLAINED – Real Cost of Owning a Car in Canada
You may also like: How to Get Cheap Car Insurance Rate in Canada
Top 5 Best Selling Cars in Canada
5. GMC Sierra
GMC Sierra has been featured in this list for years now and still holds its value. Being a pickup truck, people are naturally drawn towards it because of its practicality. The rising fuel prices have not been able to stop people from opting for pickup trucks. That is the reason why it is placed at number 5 on this list.
You may also like: Used Car Buying Tips in Canada
You may also like: 5 Best-Selling Car Brands in Canada at the End of Q3 2022
4. Chevrolet Silverado
The fourth most popular model on our list of best selling cars in Canada in 2022 is the Chevy Silverado. Interestingly, it is the twin of the Sierra. Both these pickup trucks have dominated the space by selling over 80,800 units combined in 2022 so far. As evident from the trend, pickup trucks still seem to be the flavour of the season. They offer immense off-roading capabilities in addition to great practicality.
You may also like: 'Kia Boyz' Steal Kia/Hyundai Cars in Canada to Follow TikTok Trend!
3. Toyota RAV4
Taking the podium at the third place on our list of best selling cars in Canada in 2022 is the RAV4. So Far, we bet no one would be surprised to see the RAV4 on this list. In fact, it is Canada's best-selling SUV for the 7th consecutive year. That, in itself, is a testament to the popularity of the SUV. Being a Toyota comes with its own sense of reliability that one could relate to the Japanese carmaker the world over.
You may also like: 80,000 Cars Stolen in Canada in 1 Year; Mostly Ford & Honda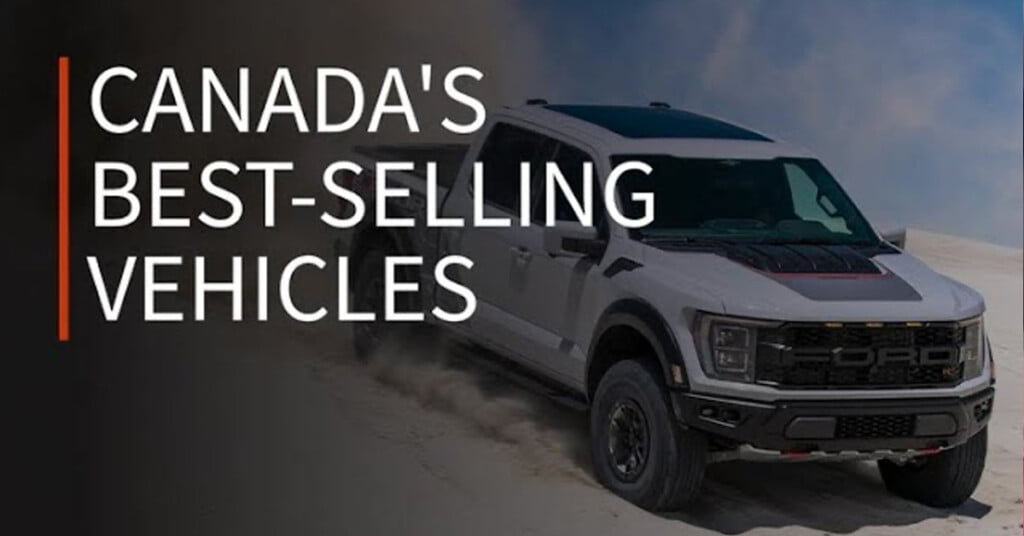 2. RAM
RAM truck takes the 2nd spot on this list. The most impressive fact about the RAM truck is the fact that it has grabbed over 25% sales of all full-size pickup sales in Canada. Despite that, it has no hope of taking the crown which signifies just how strong the top pickup truck in the country is.
You may also like: Here's How Much Indian Uber Driver Earns in Canada
1. Ford F-Series
At the top of the list of the best selling cars in Canada in 2022 is the F-Series. It has been an iconic product in North America for decades. Its sheer dominance is exhibited by the fact that it is on track to sell over 100,000 units for the 11th consecutive year. Now that is something all carmakers dream of. Which of these is your favourite and why?
Join our official telegram channel for free latest updates and follow us on Google News here.