The Safari owner who had revealed the proofs of fraud has been served legal notice by Tata Motors. The situation is turning from bad to worse for Tata Motors in general and Dada Motors in particular. Dada Motors is the dealership involved in this fraud. Another important thing to mention here is that the same dealership has caused multiple scams in the past with other customers as well. There are sufficient proofs by the car owners against them but still, no action has been taken against this dealership. This is quite bizarre and it looks like Tata Motors doesn't want to shut down its dealership irrespective of how many frauds it keeps committing. Here are the details of the entire incident.
Also read: Tata Harrier Buyer Finds Food Littered On Seat, Demands Replacement
Safari Owner Who Revealed Fraud Served Legal Notice
Dada Motors had been involved in a variety of other frauds over the last few years. We had reported a Tiago owner who was scammed by Dada Motors back in 2019. However, the dealership didn't face any consequences for it. Now, this Safari owner has been served a legal notice by Tata Motors. He unearthed the scam committed by Dada Motors where he was given a defective car by the dealership along with misinformation in the paperwork. The serial number mentioned in the delivery note was different from the one found on the car that was delivered to the customer. This clearly means that there is some foul play involved on the part of the dealer.
Also read: Harrassed Tata Safari Owner to Buy MG Gloster- Failure of 'Vocal for Local'?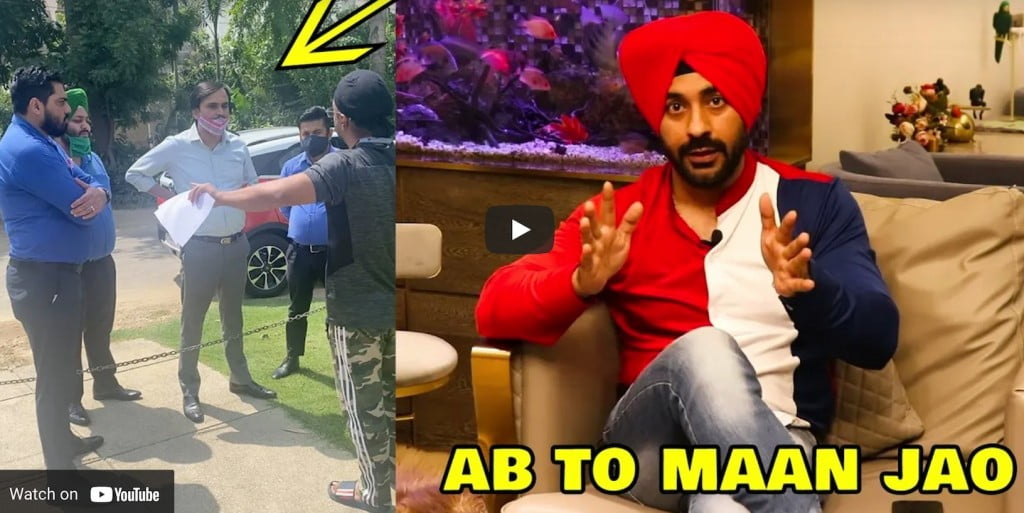 The Safari owner had the proofs of the serial number that was mentioned in the delivery note from the day prior to the delivery. He also mentioned it to his friends which he shows as video clips of his entire chat. The Safari delivered to him carried a different serial number clearly indicating that the car had been swapped. The odometer reading also suggested that this car had been driven more than the one the customer finalized. Later on, things became clear as there were many issues with the mechanical components of the car which required repair. It was clear that Dada Motors were secretly and illegally forcing a defective car to the unsuspecting customer which is a clear case of fraud. When the customer recognized this and became vocal about it, he was slapped with a legal notice from Tata Motors. This is unacceptable if Tata decides to go after its customers in order to safeguard its fraudulent dealers.
Also read: After Dealer-Level Fraud, Tata Safari Buyer to Now Buy Mahindra XUV700