Well, here is an interesting perspective on how the Americans feel about the discontinuation of the Ford EcoSport. It is relevant because America is the home of Ford. Therefore, EcoSport is the local product for them. As you might have seen online and across various social media platforms, the Indian customers have been in a critical position and don't know what to do with so much uncertainty after Ford announced that it has stopped manufacturing in India. People have been pouring support for the American carmaker and urging it to take back its decision. Others are just worried about the services and resale value of their Ford products. It is a mixed bag of feelings. Let us see how the Americans are reacting to the discontinuation of the EcoSport in the US.
Also Read- Ford Aspire (3-star NCAP) Tests Build Quality of Maruti Dzire (2-star NCAåP)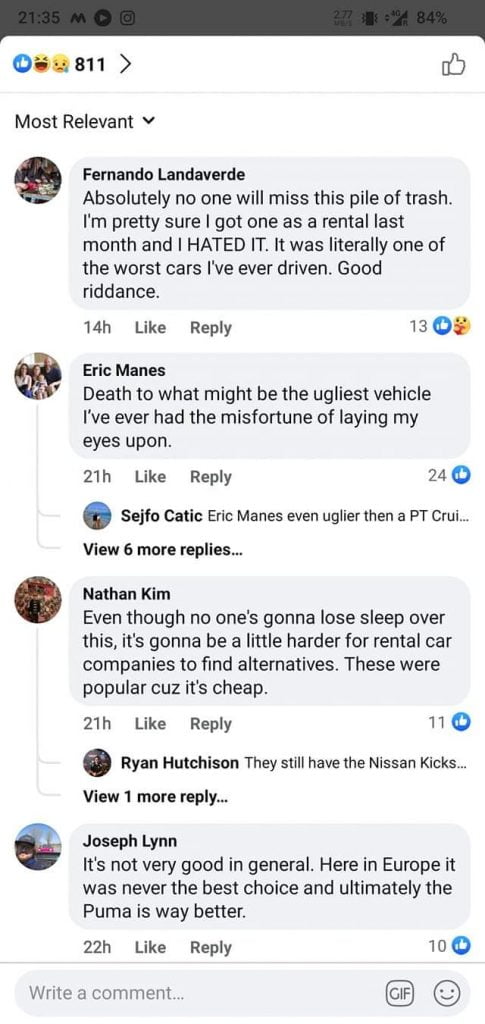 Americans React to Discontinuation of Ford EcoSport
We have seen some comments on Facebook from people from across the globe. One person was observed saying that the compact SUV is a pile of trash and he didn't enjoy driving it at all. He used it as a rental but the overall experience was not great. Another person mentions that the car rentals will have a tough time finding alternatives to the EcoSport as a rental vehicle. This is because the EcoSport was cheap and easy to maintain. Now, they will have to look for suitable options. Another used was quoted as saying that it was not the best-looking SUV out there. Someone from Europe joined the conversation by saying that there it was never the best choice anyway. People preferred Puma over the EcoSport in most parts of Europe. Looking at these comments, the difference between the reaction of the Indians and Americans on discontinuation of the Ford EcoSport is quite evident and almost diametrically opposite.
Also read: Ground Reality of Ford Aftersales Revealed Days After Promise of Support
There have been instances in Indian where the Ford customers and users have come together to show support for Ford. As weird as it may sound, some of them offered financial support just to make the American carmaker stay. Some of the dealerships have also officially announced that they will continue to offer service and maintenance for Ford products in the country for the foreseeable future. On the other hand, many people are also facing shut-down dealerships and having to travel to the next big city just to get the service done. So, it really is a mixed bag of opinions and emotions that may take a while to settle down.
Also read: Ford Dealerships Come Together to Assure Customers of Great Service