The new Aprilia motorcycles will definitely be in the 125-250cc segments. The bikes will be based on the RS 150 and the Tuono 150 concepts showcased at the Auto Expo, 2018.
The Piaggio brand is finally considering entering the Indian market in the 125-250cc motorcycle segment with its Aprilia brand. Having tested the water with the Vespa and Aprilia scooters – which in fact received wonderful responses – Piaggio now intends to take on the likes of Bajaj-KTM, Yamaha and Honda with its new range of motorcycles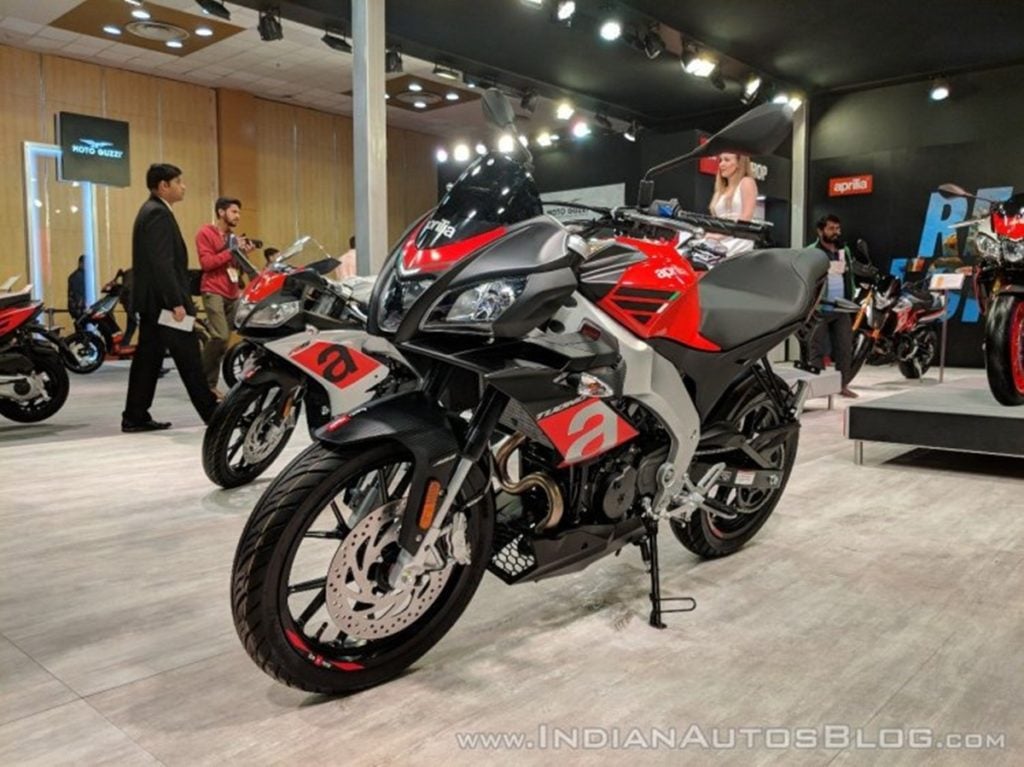 In a recent interview with Autocar Professional, Diego Graffi, Managing Director and CEO of Piaggio Vehicles said that, "Having a brand like Aprilia and not playing in the motorcycle market is unaffordable. It can help us expand our motorcycle portfolio as well as powertrain options, and thus, investing in Aprilia is a must. We need to bring the right product to India by seeing the right balance between performance, features and price."
Piaggio has been studying their competitors for some time now and has also done some prototype testing. If everything goes well for the brand, we might see the bikes on our shores by the end of 2020.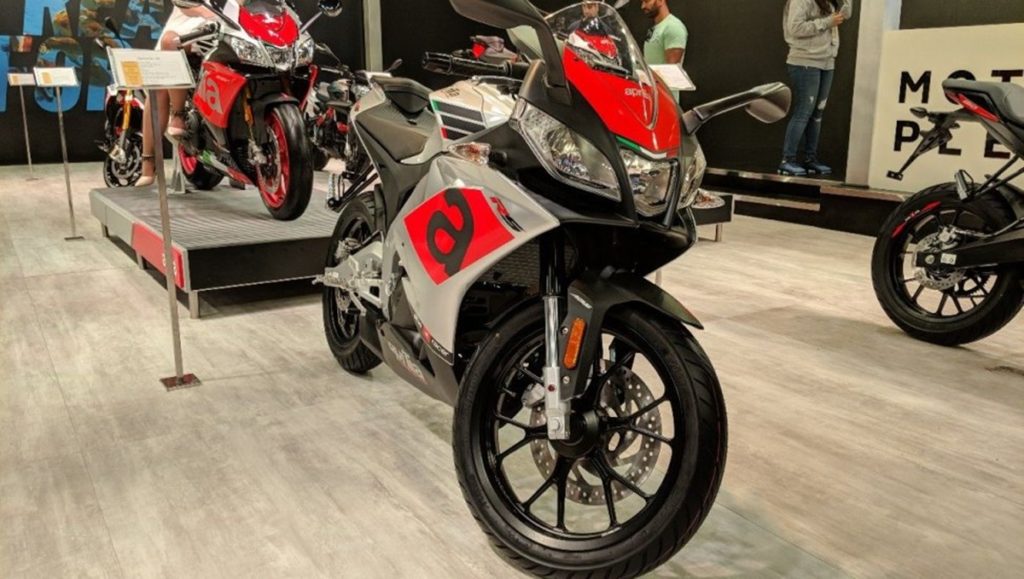 Piaggio plans to launch its first motorcycle in India which will definitely be in the 150cc segment. Aprilia had already showcased two concepts at the Auto Expo 2018 – the Aprilia RS 150 and the Tuono 150. The RS 150 comes fully fared and has a sportier riding position while the Tuono 150 is more street biased with a relaxed riding position and comes semi-fared.
Also Read : New Aprilia 200cc Scooter Launching By 2020 – Report
The 150 cc engine is liquid cooled, four valve fuel-injected, and delivers 18 bhp of max power at 10,000 rpm and 14 Nm of peak torque at 7,500 rpm. The bikes received great responses from the audience at the expo and the production version of 150cc bikes that Aprilia launches in India will be developed on lines of these two motorcycles.
Piaggio currently sells about half a dozen 800-1200 cc bikes in India which come imported as fully built units. The new range of bikes will sit in the more competitive 125-250 cc segments and will be priced between Rs. 80,000 to Rs. 2 lakhs.
Also Read : Aprilia Tuono Might Get A Bigger Engine In India – Report
The 125-250cc motorcycle segment saw 2 million units in sales in January-April, this fiscal year. This segment saw a growth by 14% as opposed to the entire motorcycle segment growing by 11%. When Aprilia finally enters the market with these motorcycles, this segment would have some stunning bikes to boast about.