There are some talented people in our country who showcase their talent in unique ways.
A man from Assam decided to make a replica of Lamborghini from a Maruti Swift and gift it to the CM.
The Chief Minister has applauded the incredible efforts of the man.
In the latest development, a man from Assam created a replica of Lamborghini and gifted it to the CM of the state. Note that this is not the first time anyone has attempted creating a doppelganger of a premium sportscar. In fact, there are dedicated aftermarket car modification houses in various parts of the country that offer these services. They can make almost any car look like any car. Inspired by such incidents, Nurul Haque from Assam used a Maruti Swift to carve out a Lambo. Here are the details of this unique feat.
You may also like: TOP 5 Supercar Replicas Based on Honda City, Accord & Others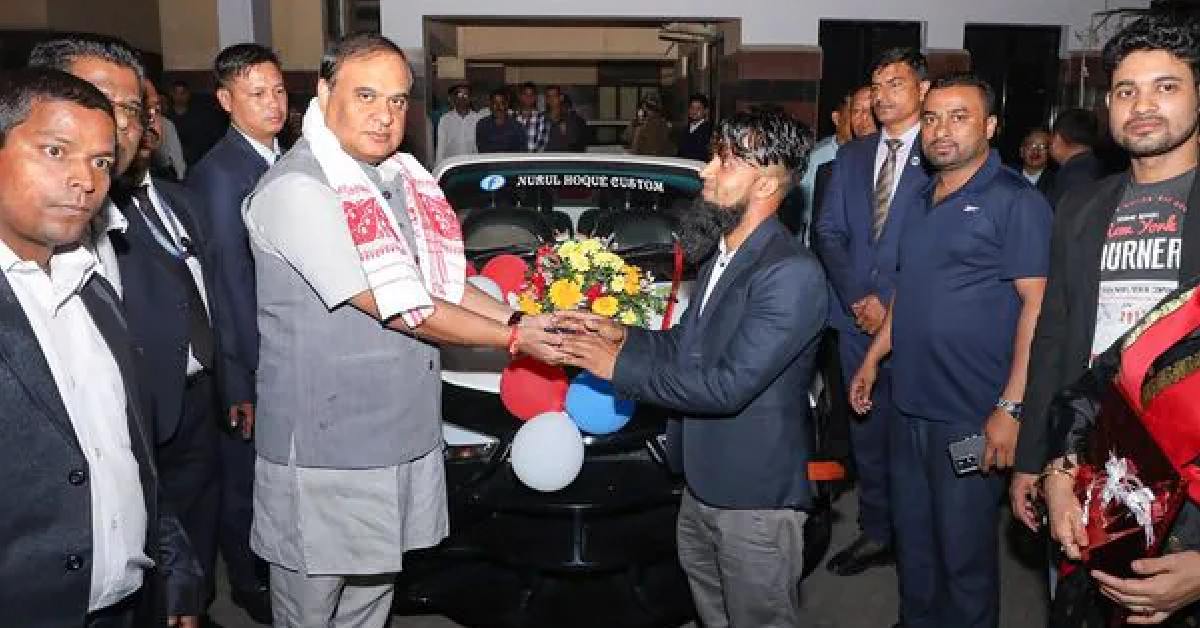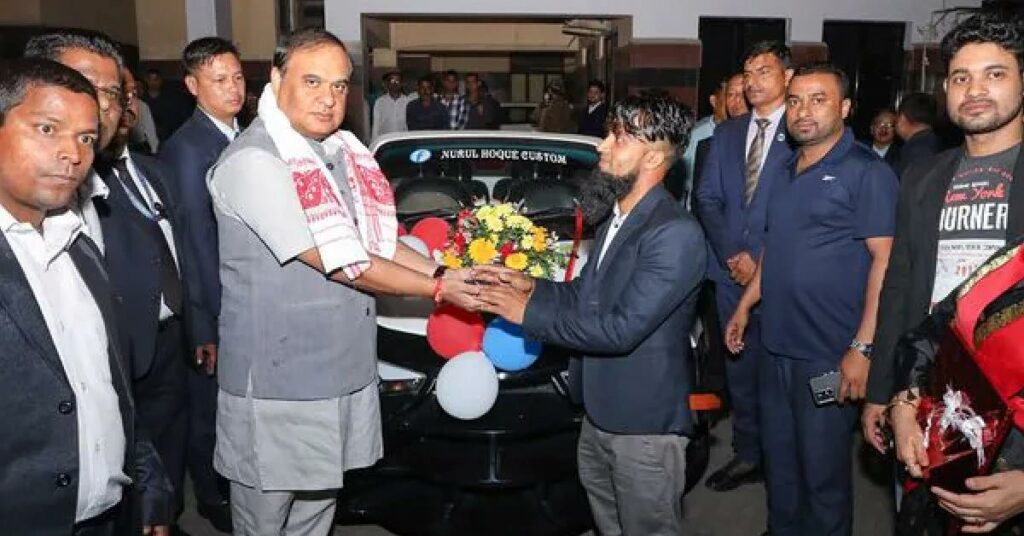 You may also like: This Modified Lamborghini Replica Is Actually A Honda Civic
Assam CM Gets a Lamborghini
During the lockdown, people had time on their hands as the offices and other workplaces were completely shut down. That is when the idea struck Nurul Haque. He has seen such innovative attempts on the internet. He wanted to ride a sportscar. Hence, he took the help of the information available on YouTube and ended up designing the vehicle. The car he used as a donor model for this experiment is a Maruti Swift. It took him months to piece everything together and come up with the final product.
You may also like: Replica Lamborghini vs Real Lamborghini Aventador – VIDEO
In addition to the exterior design, body panels and other aesthetic bits, he also updated the engine slightly to make it drive like a supercar. Finally, he travelled to Guwahati and met with the CM, Himanta Biswa Sarma. He presented him with the car as a token of showcasing his talent and efforts. Needless to say, his efforts were praised by the CM and everyone else who was in the know of the matter. He wants to keep innovating and develop a Ferrari replica next.
You may also like: This Contessa x Mercedes Mashup was an Actual Car in India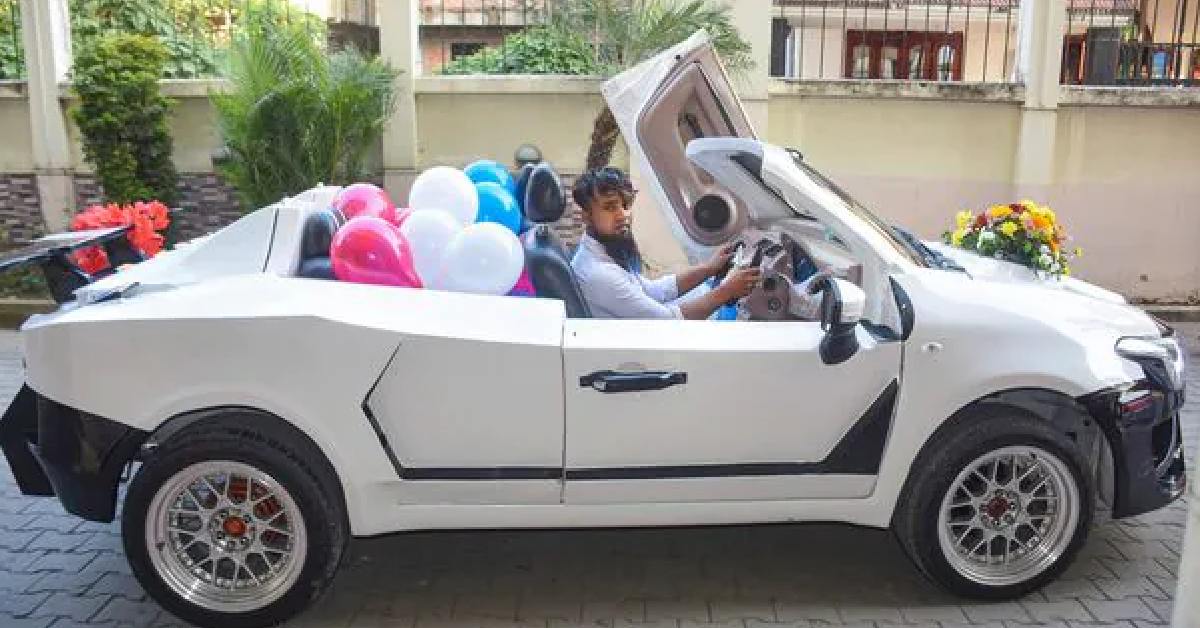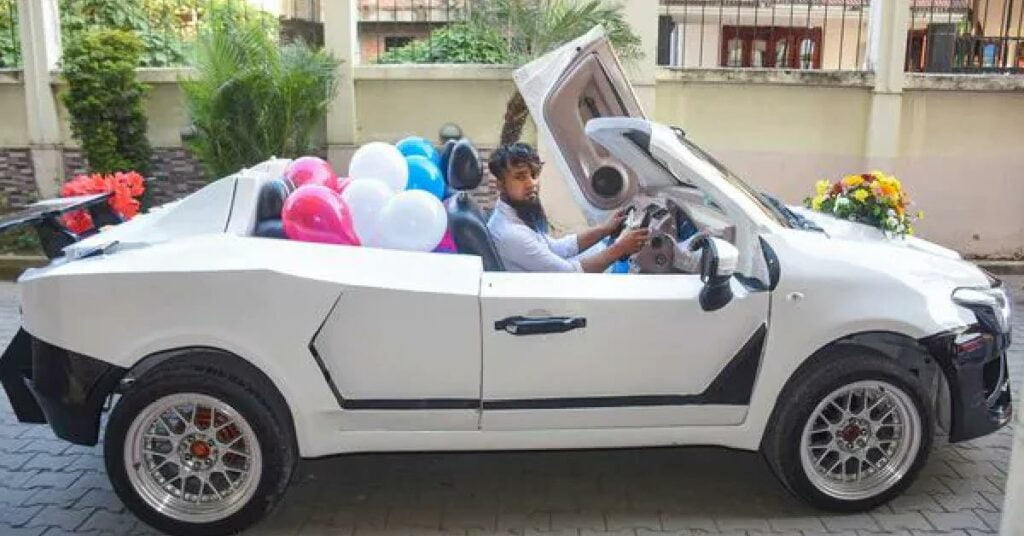 Total Cost of this Project
Nurul had a passion to create this unique vehicle but he was unaware of how expensive it could get. As per some reports online, he has spent around Rs 10 lakh on this project which is something huge. Hence, going forward, he seeks the help of the government to fund and support his efforts so that he could create a platform for people to witness and experience his creativity. What do you think about Nurul and his unique Lamborghini replica?
Join us for FREE NEWS Updates on our Whatsapp Community or our official telegram channel.