The Audi Group once again set records for deliveries, revenue and key earnings data in the fiscal year 2011. The brand with the four rings sold more than 1.3 million (13 Lakh) cars in the past year, at the same time increasing revenue to €44.1 billion (Rs. 2900 billion). Operating profit for the Audi Group rose to over €5.3 billion (Rs. 350 billion) in the past fiscal year. The operating return on sales climbed from 9.4 to 12.1 percent. 2011 was a record year for Audi with regard to all key performance indicators. For example, the number of Audi vehicles delivered increased by 19.2 percent or approximately 210,000 to 1,302,659 (2010: 1,092,411). Company revenue increased at a much higher rate than sales, by 24.4 percent to €44.1 (35.4) billion.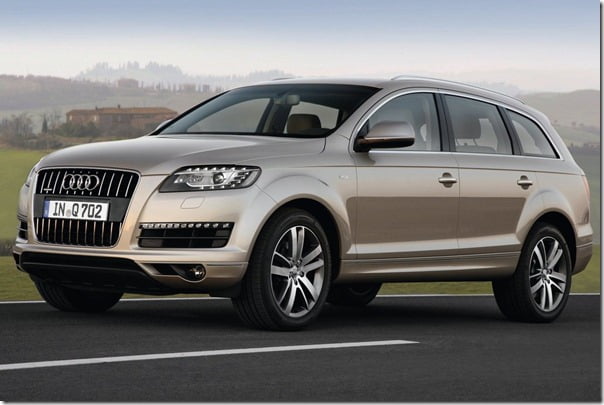 Rupert Stadler, Chairman of the Board of Management of AUDI AG:
"Never before have we had such a large increase in deliveries in a single year. 2011 was the most successful year in the history of our company. We want to continue on this path in 2012 and grow more strongly than the market as a whole."
In addition to the increase in volume, the higher-quality model mix also had a very positive impact on revenue and profit development. For example, the share of revenue generated by the A6, A7, A8 and Q7 model series, also known as the C- and D-segments (full-size and luxury segments), rose from 25 to 38 percent between 2009 and 2011. At the same time, Audi has successfully continued expanding its model range in the lower segments since last year with the A1.
Audi is also expanding its production capacity in China within the framework of the joint venture FAW-Volkswagen Automotive Company, Ltd. In addition to the site in Changchun in northern China, the Company is currently building a new facility in the south of the country. Production at the plant in Foshan is scheduled to begin in 2013. The Company will also be hiring new employees in Germany in 2012: An additional 1,200 experts will join the team, in particular in the future-oriented fields of lightweight construction and electric mobility.
check out more-