Ola's Bhavish Aggarwal has commented that Tesla should not be given any special treatment. The popular brand has already closed down its operations in India.
Elon Musk's Tesla is one of the most popular brands in the world. The company has successfully brought electric cars to the US roads. Unfortunately, Indian users might not get to own a Tesla model anytime soon. The company has not been able to get important permissions from the Indian government. Tesla has even closed down operations in India. Now, Bhavish Aggarwal has commented that Elon Musk's company is demanding special treatment which is not in the national interest.
You may also like: Kolkata Police Inducts 226 Tata Nexon EVs Into Its Fleet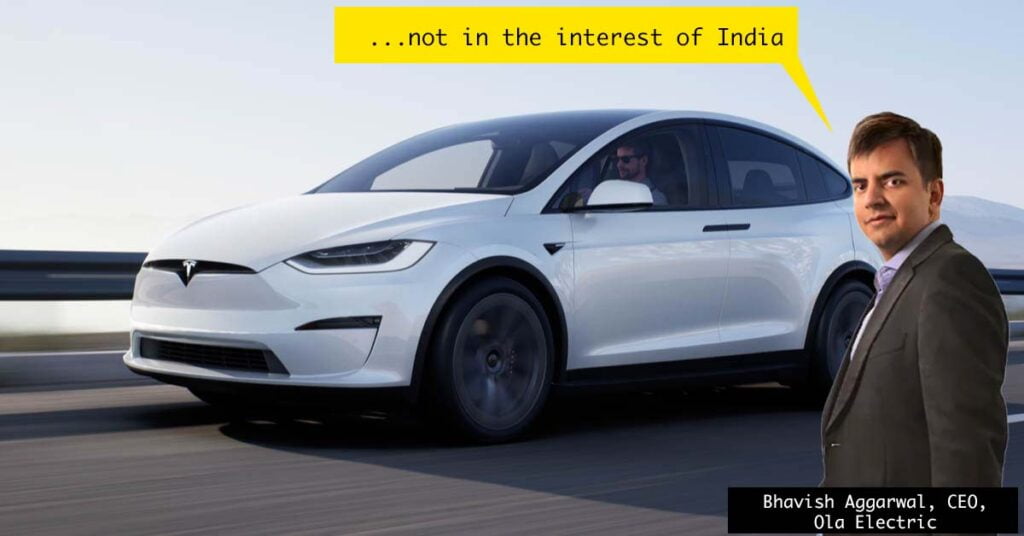 You may also like: Tata's First EV Was Born 4 Yrs Before Nexon Electric- Did You Know?
Bhavish Aggarwal has been quite bitter about Tesla's entry into the Indian market. Previously, he had commented that "we must have confidence in our ability to build indigenously and also attract global OEMs to build in India, not just import." Now, the Ola Electric boss has taken another dig at Tesla – Tesla is free to come in and put up a shop here and sell its cars. They just want to be treated differently from others, which I believe is not in the interests of India. The US-based automaker has already put its India plans on hold.
Tesla's plans of import-and-sell have been under constant criticism. The government is keen on the manufacture-and-sell model. "Tesla will not put a manufacturing plant in any location where we are not allowed first to sell and service cars," Musk had tweeted (in May 2022). Additionally, Elon Musk does not want his cars to come with high import taxes. There is 100% import duty on fully imported cars worth $40K and 60% duty on cars that value less than $40K. This will make it impossible for Tesla to capture the Indian EV market.
You may also like: How Tata Nexon EV was Born as an Outcome of 'Jugaad'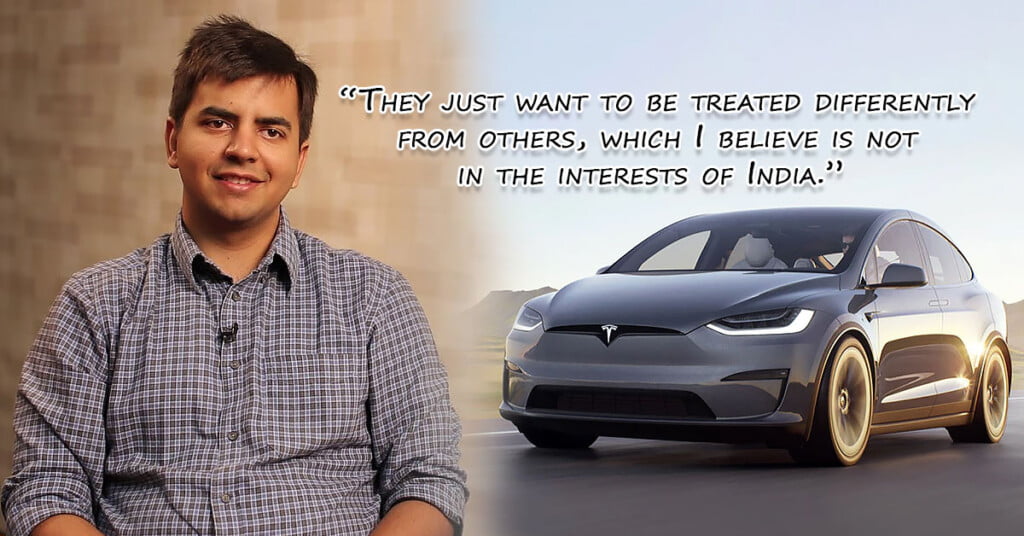 You may also read: Tata Avinya Pickup is India's Answer to Musk's Tesla Cybertruck
Ola Electric entered the Indian EV market with a splash. However, the future does not look good for the company. The total vehicle sales in the first half of 2022 were below 50K units. Multiple reports of faulty batteries and fire accidents have discouraged customers from buying new units. Still, the company plans to sell four-wheeler EVs in early 2023. Recently, a picture of its concept car was shared online. Bhavish Aggarwal has been constantly lobbying the 'Make In India' movement.
Join our official telegram channel for free latest updates and follow us on Google News here.