We have to bow down to the incredibly impressive acts of the Indian Army.
In this latest case, the Army was able to crack a difficult case.
Check out why this cycle is worth Rs 70 lakh.
Check out this unique case of a bicycle that is worth Rs 70 lakh! Yes, you heard that right. While there are a lot of modern and high-tech bicycles in the market these days, this particular case is quite unlike anything you'll ever see. Indian Army works in tandem with the intelligence agencies of the nation to carry out secretive operations. That is why they have so detailed and obscure information about various events that we, as regular civilians don't have the access to. Here are the details of this event.
You may also like: Man Does Stunt on Bike with Girl to Make Ex Jealous, NABBED
You may also like: Biker Takes Photo of Rash Auto Driver, Gets Beaten Up
Bicycle Worth Rs 70 Lakh
The video has been uploaded by Decode Trend on YouTube. This channel regularly features viral content around daily activities involving automobiles. This time around, it shows a video clip of an Army officer trying to work on a beaten old bicycle. At first glance, it looks like the cycle is so old and deformed that no one would be able to even ride it. But the Army officials must've got some intel regarding why this very bicycle is special. He is seen turning the seat of the cycle as if to open it up somehow.
You may also like: Frustrated by Traffic, Man Starts Drinking on Moving Car's Roof
After some time, the seat comes off. The Army man is then seen pulling a string from the inside of the vertical rod on which the seat was mounted. Shockingly, there is a giant bar of gold attached to the other end of the string. As the officer takes out the giant bar of gold from the bicycle, the information in the video reveals that the cost of this gold is estimated to be around Rs 70 lakh.
You may also like: Haryana Roadways Bus Driver Smokes Hookah While Driving
In inference, we can only bow down and salute our Armed forces that they are able to decode and diffuse such attempts of smuggling and nuisance. It is simply unimaginable to even remotely consider the possibility of such a useless bicycle being used to smuggle gold worth Rs 70 lakh. Do share your thoughts with us about this.
You may also like: UP Policeman Chases Bike on Bicycle, Video Goes Viral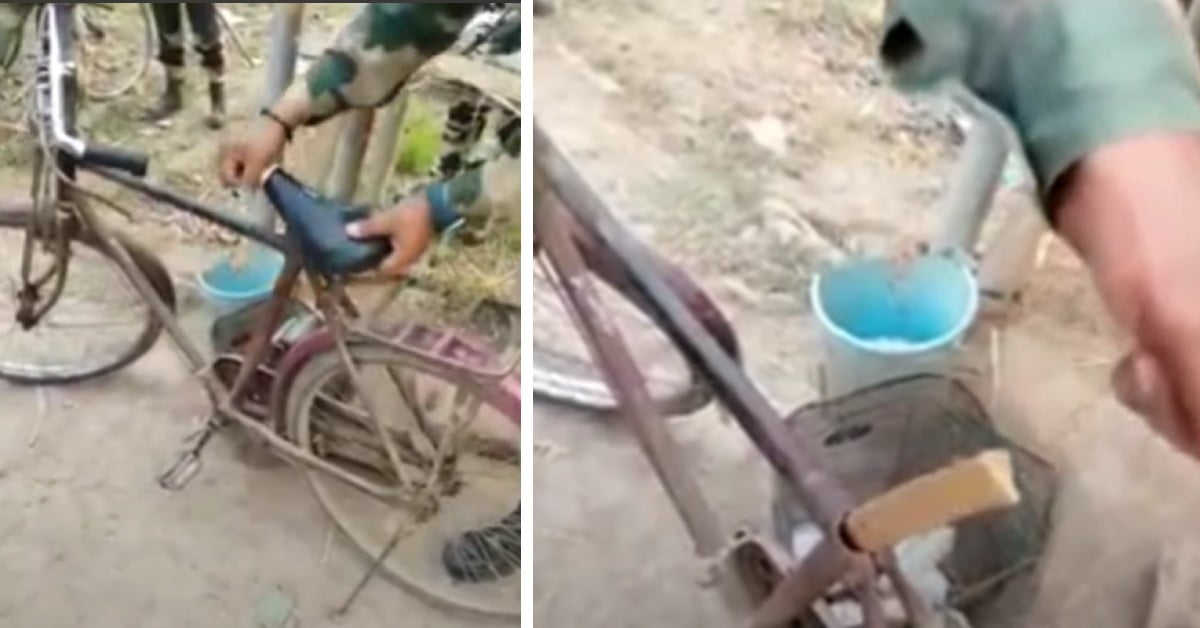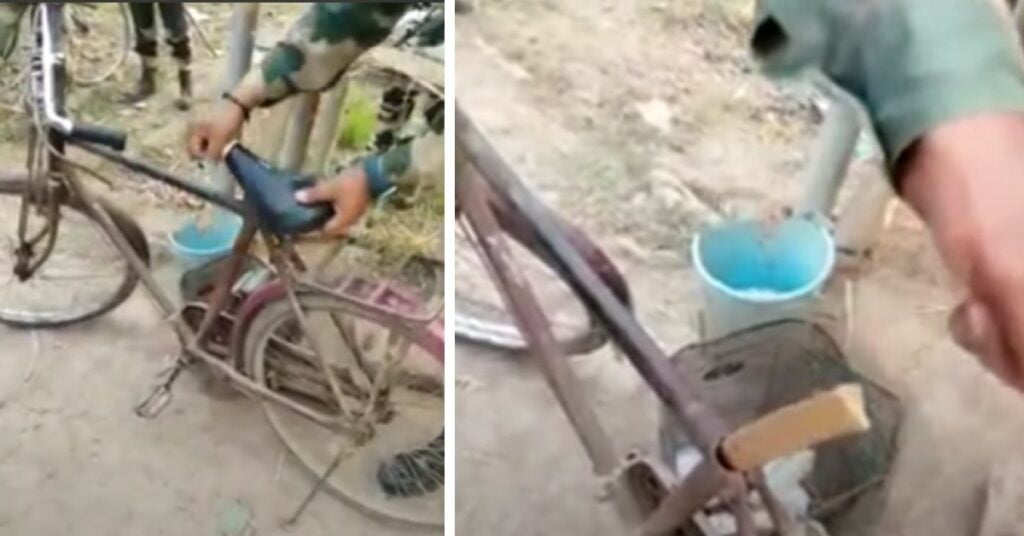 You may also like: Couple Gets Romantic on Bajaj Pulsar 150, NABBED – VIDEO
Disclaimer- The embedded videos/ external content is/are being used as a convenience and for informational purposes only; they do not constitute an endorsement or approval by Car Blog India of any of the products, services, and /or opinions of the corporation or organization or individual. Car Blog India bears no responsibility for the accuracy, legality, and/or content of the external site or for that of subsequent external videos/ external content. Contact the external publisher for answers to questions regarding its content.