In a viral video, a man was spotted doing stunts on a bike with a girl.
After getting caught, he confessed to the Police that he wanted to show the video to his ex.
It was also revealed that the bike was also stolen.
In a shocking video, a man is seen doing stunts on a bike with a girl to show his ex-girlfriend. It is simply unbelievable what people are willing to do just for content or other stupid reasons. Road safety is already scarce in our country. Either there is not much awareness or people don't always follow the traffic rules. In any case, that has resulted in making India one of the most dangerous places when it comes to road safety and driving. Here are the details of this latest incident.
You may also like: UP Policeman Chases Bike on Bicycle, Video Goes Viral
You may also like: Man Uses Harley Davidson to Deliver Milk – Viral Video
Man Does Stunts on Bike with Girl
The video has been uploaded by Decode Trend on YouTube. This channel keeps featuring content around road safety and weird instances on Indian roads. This time around, the viral video has been reported from Chhattisgarh. In the visuals, a man is seen riding a bike with a girl sitting on the fuel tank and hugging him. This looks like a scene straight out of a movie. However, this is real life and such stupid stunts can have terrible consequences.
You may also like: Kia Seltos Seen Split Into Two in Viral Video – Real or Fake?
When this video reached the Police, they nabbed the man. Hilariously, the man is seen confessing in front of a Police officer that he made this video and did this stunt to show it to his ex-girlfriend to make her jealous. Now, there are tons of such stories that people use as justifications for their mindless acts, but it must be understood that this is a criminal offence and a breaking of rules. The man is being scolded by the Police officer and rightly so.
You may also like: Father on Hero Splendor Protects Kid From Rain – Pictures Go Viral
Road Safety
Unfortunately, India is home to thousands of road accidents every single year. Most of these happen due to preventable causes. Hence, it is high time we start appreciating traffic regulations and ensuring that everyone around us follows them. Also, if there are such idiots on the road flouting the safety precautions, make sure to report them to the authorities. Also, do share your thoughts about this latest case with us.
You may also like: What if Fortuner, Endeavour, Alto & Others Had Emotions? Viral Video Explains!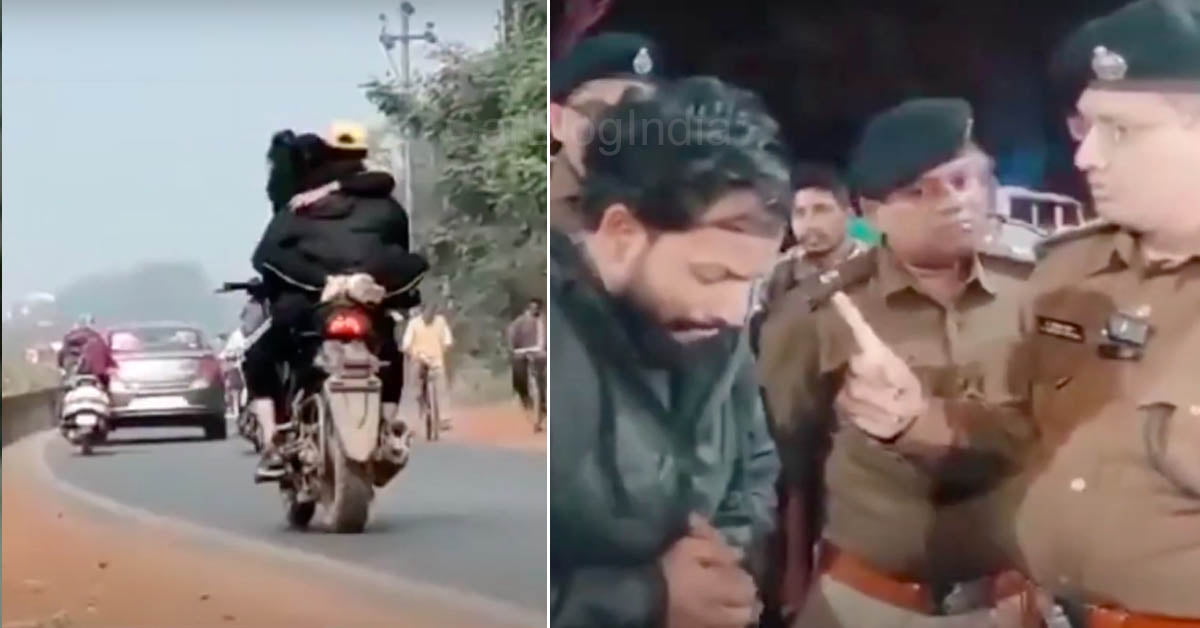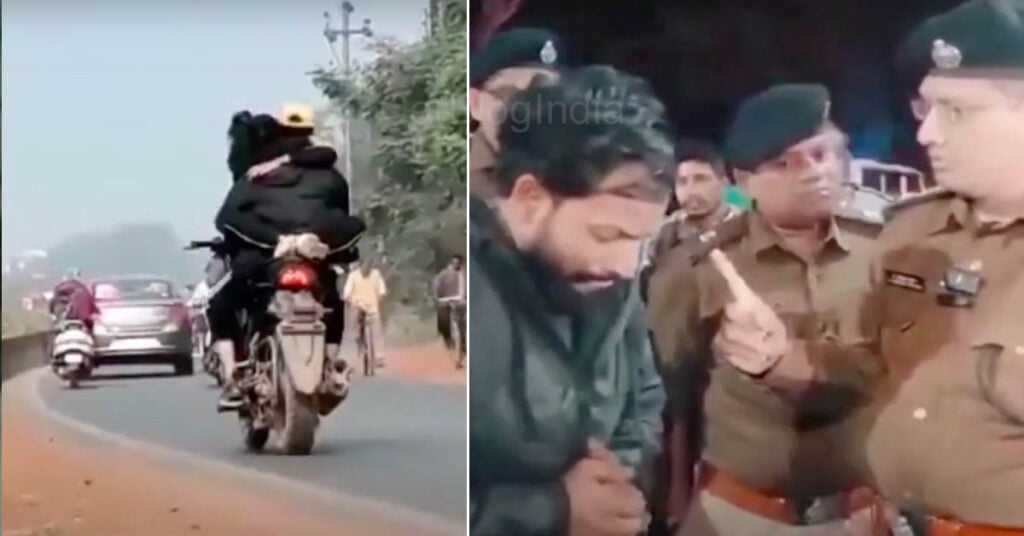 You may also like: Instagrammer Almost Falls Off Roof of Maruti Swift While Trying to Create Viral Content
Disclaimer- The embedded videos/ external content is/are being used as a convenience and for informational purposes only; they do not constitute an endorsement or approval by Car Blog India of any of the products, services, and /or opinions of the corporation or organization or individual. Car Blog India bears no responsibility for the accuracy, legality, and/or content of the external site or for that of subsequent external videos/ external content. Contact the external publisher for answers to questions regarding its content.