YouTube Shorts is a great way to express your creativity and if done correctly, can bring such incredible results.
Check out this viral video which captures the cars with human emotions. Creativity online is of the essence in order to create viral content. This is a prime example of that. People with witty and humorous content are getting the most traction on the internet. Comic videos are becoming the escape that people are seeking from their hectic lives. That is why such videos are received so well by the users. This particular video has garnered over 1.2M likes, which is simply mind-boggling.
You may also like: Cheap and Costly Helmets Tested Using Sutli Bomb! – VIDEO
You may also like: Viral Video Shows 6 Boys Riding 1 Honda Activa!
Cars With Human Emotions Video Goes Viral
The video clip has been uploaded by as YouTube Shorts. The creator and his teammates are acting as popular cars. They represent cars like the Maruti Alto, Tata Nano, Toyota Fortuner, Ford Endeavour and Maruti Omni. Each one is presenting the mentality associated with them as if they are humans. The one disguised as Fortuner is speaking to Nano saying that why does everyone consider him so bad compared to the Endeavour. There is only the difference of a sunroof. The one shown as the Endeavour is all dressed up to look like someone from abroad.
You may also like: Instagrammer Almost Falls Off Roof of Maruti Swift While Trying to Create Viral Content
But the main highlight of this clip is the other party that is playing the role of Omni. Now, having seen Bollywood movies, everyone invariably relates the Omni van with kidnapping since it was the most common vehicle used for that. The guy dressed up as the Omni mentions this exact thing. He is sad that everyone calls it kidnapper but no one recognises it as the life saver since it was also commonly used as an ambulance in the market and still is.
You may also like: Swiggy Delivery Agent Waits in Rain at Traffic Lights, IPS Officer Shares Video
Fortuner vs Endeavour
A man with a broken arm comes and tries to sit inside the Ambulance as a part of this act. This short clip has found people appreciating the realism that it captures. The tussle between the Fortuner and Endeavour in our market was real until last year when Ford quit India. Also, the image of Omni was what is represented in the video. What are your thoughts on the matter?
You may also like: Video Showing Poor Kid Scanning FAStag Through Watch is FAKE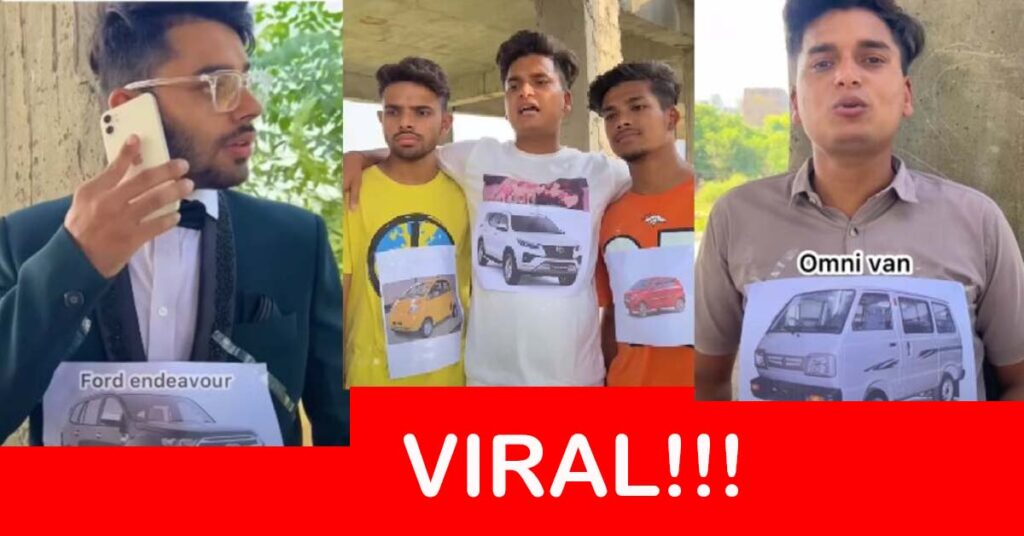 Disclaimer- The embedded videos/ external content is/are being used as a convenience and for informational purposes only; they do not constitute an endorsement or approval by Car Blog India of any of the products, services, and /or opinions of the corporation or organization or individual. Car Blog India bears no responsibility for the accuracy, legality, and/or content of the external site or for that of subsequent external videos/ external content. Contact the external publisher for answers to questions regarding its content.
Join our official telegram channel for free latest updates and follow us on Google News here.