The Internet is a funny place where one gets to witness bizarre and hilarious incidents every single day.
In a viral video, the BJP MLA, Virendra Raghuvanshi is seen pushing his Tata Safari in the middle of the road. Someone on the other side of the road decide to film the entire episode and upload it on social media after which it went viral. The video has been shown on a ton of media news channels. Let us see what is the exact reason for this and all the other details related to this incident.
You may also like: Politician's Son Assaults Lady When Confronted for Rash Driving, Nabbed
You may also like: 10 Exotic Cars of Our Politicians- Modi's Maybach to Thackerey's Range Rover
BJP MLA Seen Pushing His Tata Safari
According to the reports, Virendra Raghuvanshi was headed back from a marriage ceremony when his car suddenly broke down on the Bhopal-Indore road. He and his supporters who were travelling with him in the car are seen pushing the Safari in the middle of the road. The MLA later told the media that due to heat, the battery of the car broke down. They had to replace the battery and then carried on with their journey. This, as one would imagine, attracted a ton of memes and witty comments on social media. A prominent Congress leader and state spokesman for Madhya Pradesh taunted the BJP MLA for having to push his vehicle due to high petrol and diesel prices.
You may also like: Tata Safari Owner REVIEWS Jeep Compass 4×4- VIDEO
The rising fuel prices continue to roast the general public. People are looking for more affordable alternatives to power their daily commute. That is why CNG car sales have seen a massive surge in the last couple of years. In the major cities, at least, the infrastructure for CNG stations is adequate and people don't have to pay a premium price while buying a CNG vehicle either. Then there are a ton of certified aftermarket CNG kit installers where you could retrofit a CNG tank in your existing car. It does eat into your boot space but is a compromise most people are willing to make to avoid paying high fuel prices.
You may also like: HUGE Pillar Weighing Tonnes Falls on Tata Safari; All Occupants Safe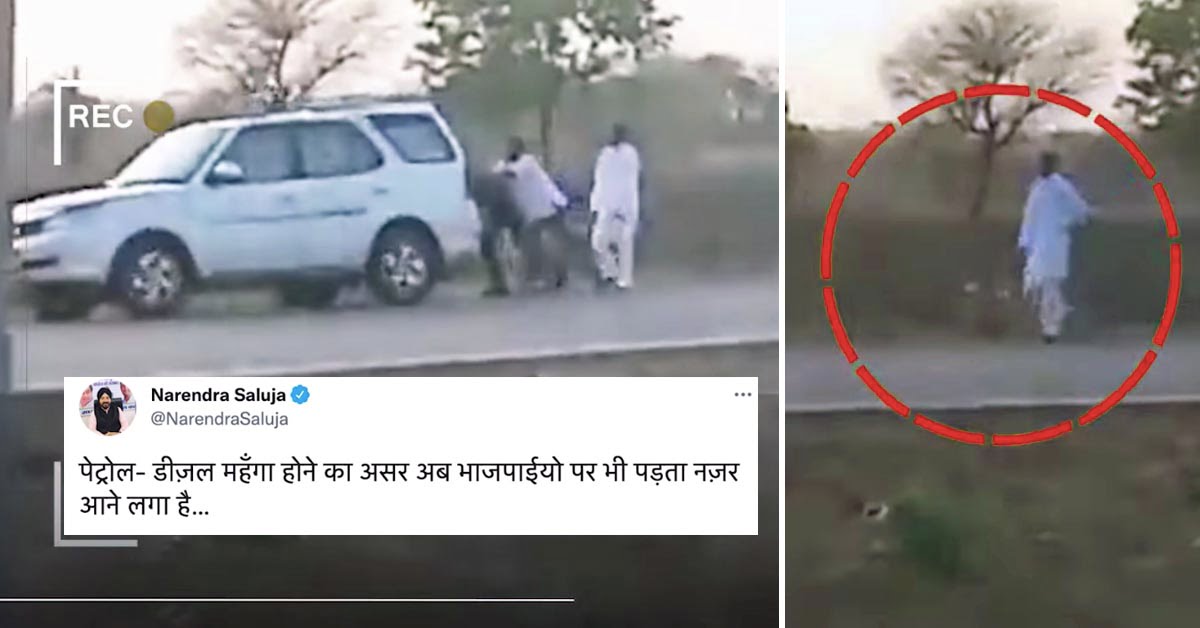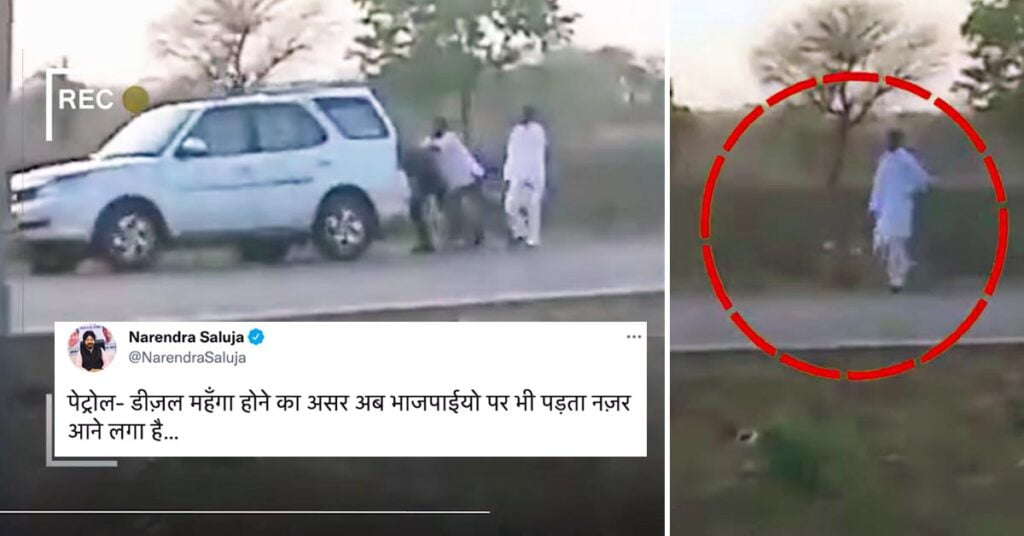 The EVs are a great alternative as well but the asking price is way too high. Also, the charging infrastructure is not developed as much as one would like and there is that constant 'range anxiety' that people struggle with. Hence, the government is offering massive incentives to promote mass and rapid adoption of EVs. By the end of this decade, we will surely have a ton of affordable EVs and reliable and widespread infrastructure to support the narrative.