BMW will cease production of the i8 plug-in hybrid sportscar in April 2020 and it will be replaced by a fully electric sportscar based on the Vision M Next Concept within the next five years.
The BMW i8 has been an iconic car in BWM's global lineup. It was launched nearly six years ago and now BMW has announced that they will cease the production of the i8 plug-in hybrid sportscar in April 2020. The i8 was one of the first products in BMW's 'i' range of cars and it will always be remembered for its iconic design, both on the inside and outside. BWM will now shift focus to a new line of bespoke electric cars that includes the iX3 compact SUV, i4 sedan and iNext SUV flagship.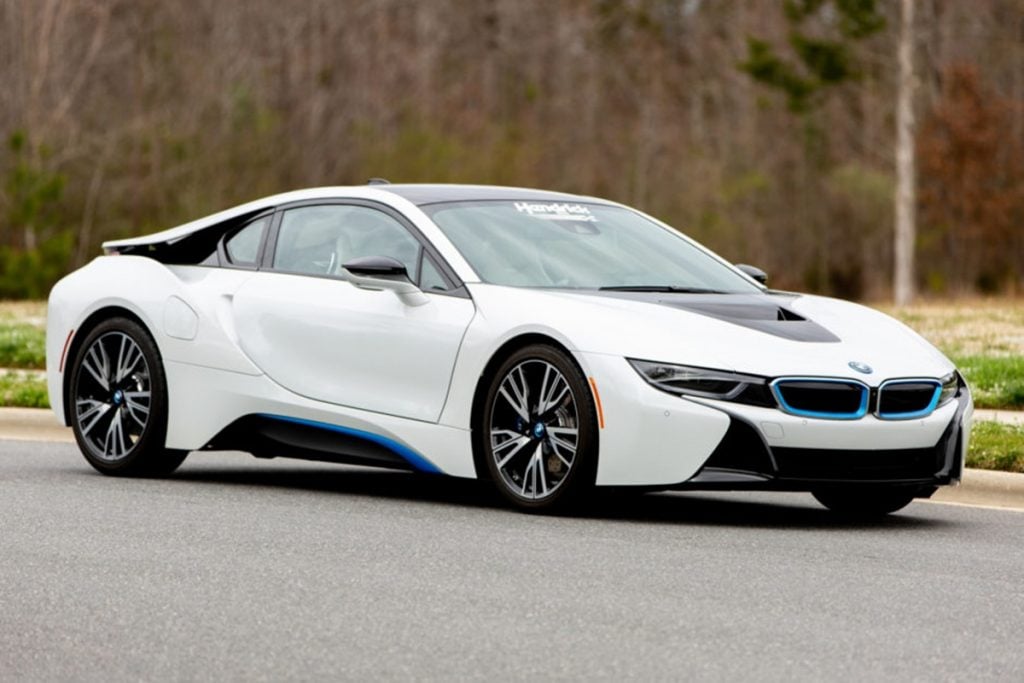 The BMW i8 will be replaced by a new sportscar that will be based on the Vision M Next concept that was showcased last year. But that will only arrive within the next five years. BMW is yet to confirm the exact date on which i8 production will end, but a company spokesman said, "UK customers interested in a built-to-order car will need to have placed their order with their local retailer by the end of February."
BMW dealerships across UK have already started to offer massive discounts on the i8 in the run-up to its retirement. Several dealerships in the UK were offering the hardtop variant for £93,115 (Rs 85.5 lakh) over its £1,15,105 (Rs 1.05 crore) list price. That's a massive discount of of over £20,000 which translates to over Rs. 18 lakhs in Indian currency.
The i8 was first previewed as a turbo-diesel concept at the 2009 Frankfurt Motor Show. In 2014, the i8 went on sale as a high-performance flagship of BMW's then-new i electrified vehicle range. The i8 is a mid-engined 2+2 sportscar that has been sold with just one powertrain option throughout its entire lifetime. It was powered by a 1.5-litre, three-cylinder, turbocharged petrol engine mated to a low-output electric motor. Performance figures of the i8 also remained relatively unchanged through out its lifetime. However, an update in 2018 boosted the power output from 362hp to 374hp. 
Also Read : Audi Has Launched The Q8 in India For a Price of Rs. 1.33 Crores
Last year, BMW research and development heads have hinted that the i8 could be reborn as a fully electric car, meant to rival the likes of the second-generation Tesla Roadster and long-rumoured Audi R8 e-tron. There are not much details on the powertrain or design of the i8's electrified successor as of yet. However, there are talks of it being developed using a "race to road strategy" that aims to provide a "tangible link" between BMW's involvement in Formula E and its i electric vehicle division.  
Also Read : Mercedes Benz A-Class sedan will make its India debut at Auto Expo 2020
In India, BMW launched the i8 back in 2015 for a price of Rs. 2.29 crores. It has always awed us with its futuristic design, technology and its green credentials that made way for many other BMW cars as well. BMW also showcased the i8 Roadster at the 2018 Auto Expo but it never went on sale here in India. Its sad that BMW decided to discontinue this product, but we cant wait to see what replaces this iconic sportscar.