The BMW M8 has been spotted testing for the first time on international roads and it looks like it really is the range topping M car. The massive rear wing cannot be missed.
We knew a BMW M8 is inevitable just when we saw the BMW 8 series coupe which came out earlier this year. The coupe styling would look beautiful on a proper, hunkered down M car. And as it may seem, the world is not very far away when it will finally lay its eyes on a BMW M8.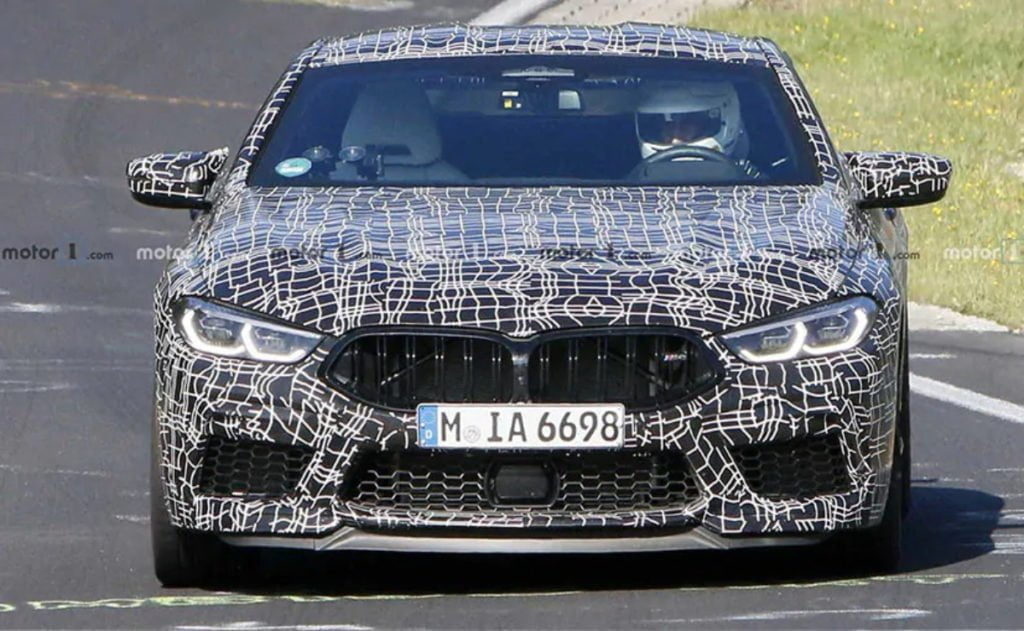 A new set of spy images are doing rounds on the internet which are the first ever images of the upcoming M8. Although wrapped in camouflage, the car still looks menacing with a very low front end, hardly any visible gap in the wheel wells, sloping coupe roof line and a huge rear wing for a better downforce, the M8 really looks like it is the range topping M car.
Not many elements of design can be understood from over the wraps but we will help you spot some important ones. Firstly, and very thankfully, the kidney grille hasn't grown bigger but has been blacked out and it looks rather cool. The BMW M8 also gets differently styled bumpers with larger air dams.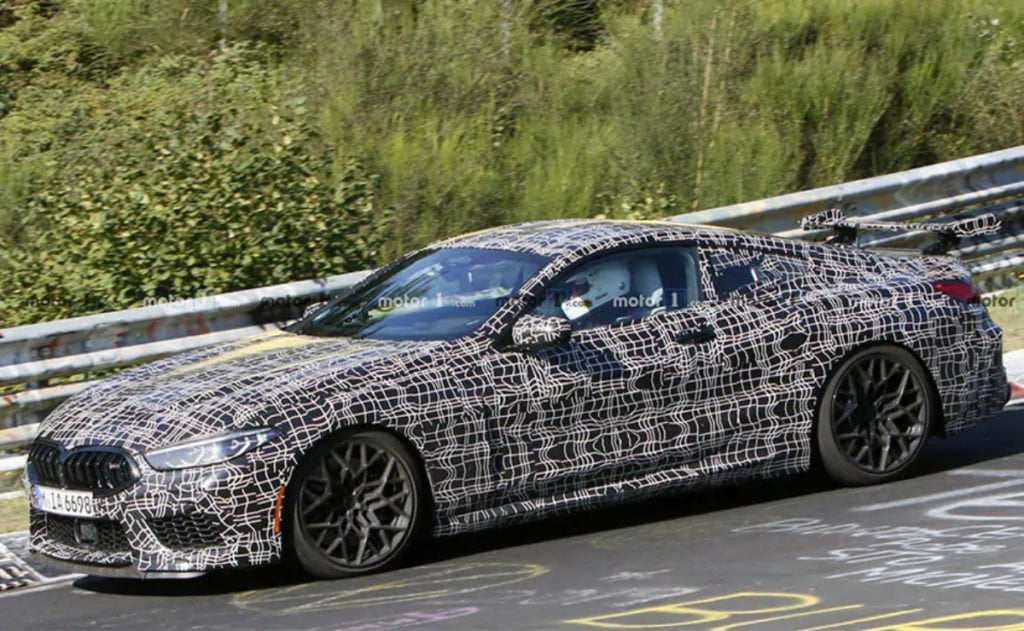 Also Read : BMW X6 Finished In 'Vantablack' – The World's Blackest Car
On the sides, what's most noticeable are the new black alloy wheels which seems to have been lifted from the optional competition pack and these are certainly one of the best looking wheels in the business. The side air curtain ahead of the front door has also been reprofiled to make the car more aerodynamically efficient than the 8 series coupe or convertible. At the rear, there's of course no missing out that massive rear wing and the bumper also seems to have been redesigned with new quad exhaust pipes.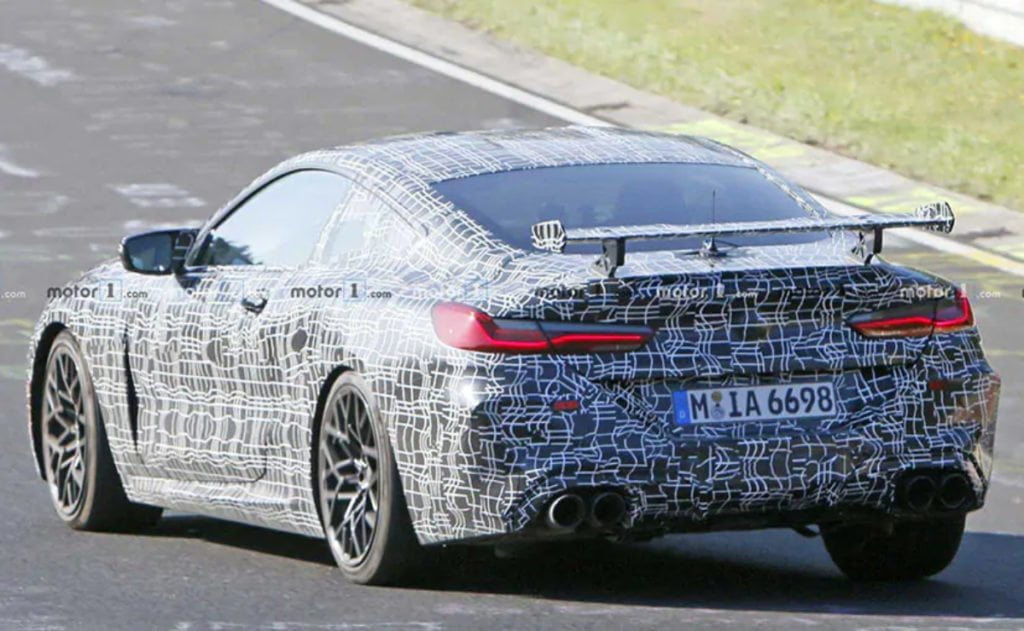 Also Read : BMW Concept 4 Series Coupe Unveiled at 2019 Frankfurt Motor Show!
The BMW M8 will likely be powered by a 4.4-litre twin-turbo V8 engine which puts out 609 bhp and around 700 Nm of peak torque. The engine will be mated to an eight-speed Sport Automatic transmission. That is the same combination we have seen in the M5. However, we expect the M8 to be better in acceleration than the M5 which does the 0-100 kph sprint in 3.2 seconds. We will know when the BMW M8 finally debuts in 2020.
Join our official telegram channel for free latest updates and follow us on Google News here.