All about the Bugatti Veyron successor
Buggati took the wraps off the highly anticipated Bugatti Veyron successor, the Chiron, at the ongoing Geneva Motor Show. The Chiron borrows its name from Bugatti racing driver Louis Chiron and styling from the Vision Gran Tourismo Concept. The Chiron will be limited to a production run of just 500 units with prices starting around $2.6 million! As expected, it boasts of some mind-numbing figures including a power output of 1479 bhp and a sub-2.5 sec 0-100 km/h time. Here, in this post, we've put together all the available details on the Veyron successor. Read on for all about the Bugatti Veyron successor-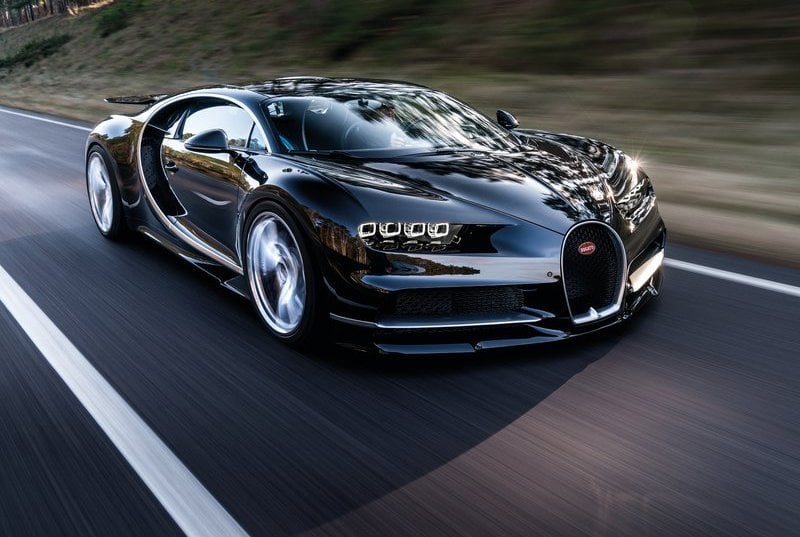 Launch
As we just said, the highly anticipated Bugatti Veyron successor was unveiled at the Geneva Motor Show 2016. It will be limited to a run of just 500 units out of which a third have, reportedly, already been sold.
Bugatti Chiron Price
The Bugatti Chiron is priced at $2.6 million which translates to roughly INR 17.42 crore!
Bugatti Chiron Image Gallery
Teaser Video
Design
The Chiron is pretty sure to excite anyone with some tasty bodywork befitting of an exorbitantly priced collectible. It borrows heavily from the Vision Gran Tourismo concept and retains signature Bugatti desing traits. The enitre body has been crafted from carbon fibre. it features full LED headlamps up front, which also double up as air intakes.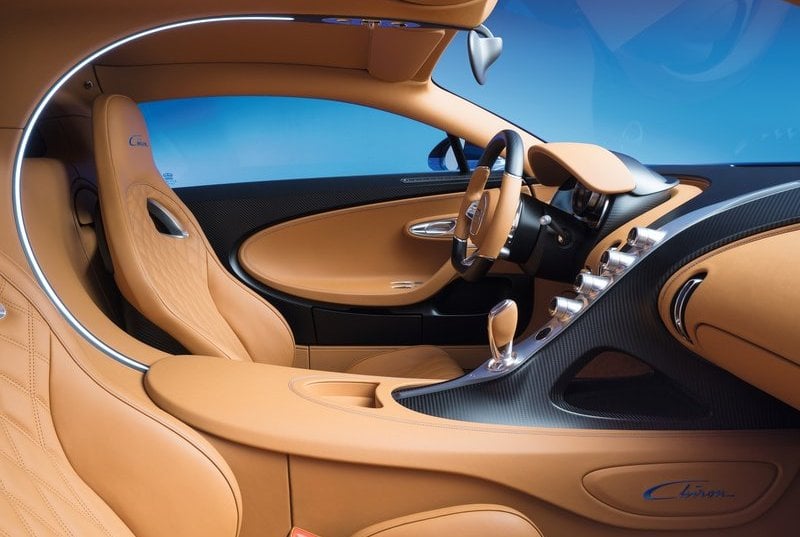 The interiors are also typically Bugatti featuring a slim centre console and a high end audio system. The most distinctive design features of the Chiron are the Bugatti horseshoe grille with the eight-eyed headlamp setup, the C-bar on the side (also known as the "Bugatti line"), which is also used as a design element in the interior.
Power and Top Speed
Bugatti doesn't look ready to jump on the downsizing bandwagon and instead, has stuck to the monstrous 8.0-litre W16 with a quad turbo setup albeit in a heavily revised form. Power now stands at an eye watering 1479 bhp, up by 293 bhp over the 1,186 bhp record set by the Veyron Super Sports. Peak torque stands at 1598.5 Nm!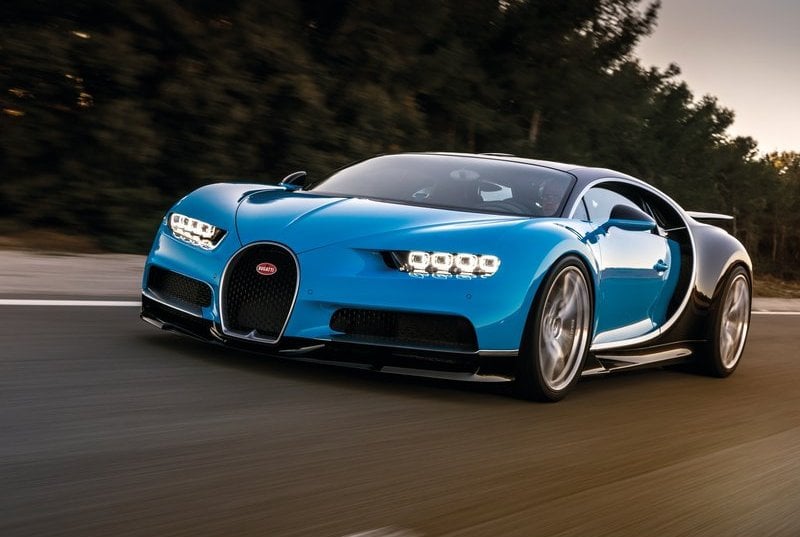 Maximum speed is limited to 'only' 420 km/h, but going by those power and torque figures we're sure the Chiron can do a hell of a lot more than that. The Bugatti Chiron is fast enough to peel the skin off your face with 0-100 km/h dismissed in just 2.5 seconds! 0-200 km/h is taken care of in 6.5 seconds, while the 300 km/h mark will be breached in about 13.6 seconds.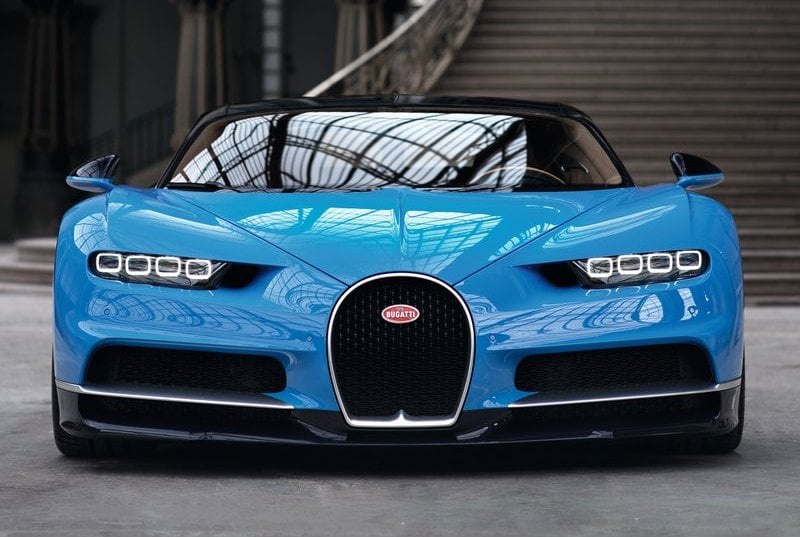 Stay tuned to Car Blog India for more on the Bugatti Veyron successor (Chiron).