Studying abroad is a popular option among Indian students. While a car can smoothen your daily travel, it comes with its own complications.
More and more Indian students are choosing to go abroad for graduate and post-graduate studies. While admission to a good foreign college is not easy itself, the complications don't stop there. Being an international student in any country, you have to follow specific rules and adhere to certain restrictions. This means that you go through extra steps while working or making bug purchases. Currently, Canada is one of the top choices for Indian students. Let's see how easy it is to buy a car for an Indian student in Canada!
You May Also Like: Used Car Buying Tips in Canada
You May Also Like: Average Age Of Cars In US Rises Up To 12.2 Years
As we mentioned before, an Indian student has to jump through several hoops to purchase a car while studying abroad. This includes dealing with a car dealership, meeting financial requirements, and more. All these factors can add an extra hassle in addition to the class work. Fortunately, this experience is quite easier for international students in Canada. So, if you want to purchase a car as an international student in Canada, here are the steps you need to follow:
You Will Need A Social Insurance Number
The easiest solution to financially support a car purchase is getting a loan. However, since all big-ticket purchases (anything that costs above $10,000) in Canada must be reported to the revenue agency, you need are required to have a SIN (Social Insurance Number) to get a car loan in Canada.
a. How To Get A Canadian SIN?
Indian students can simply visit the nearest Service Canada location to get their SIN. For this process, you will need a student permit issued by the CIC (Citizenship and Immigration Canada). This is essehttps://youtu.be/jWz7rqPuIfgntially a work permit in Canada. In addition to a visitor permit issued by the CIC, you will also need a diplomatic ID card and a note of permission for employment.
You May Also Like: Top 5 Cars for Indians in Canada- Honda Civic to Hyundai Tucson
b. You Will Need A Valid Driver's License and Auto Insurance
In addition to a SIN number, you will obviously need a driver's license and auto insurance. However, if you have an Indian driving license, you can visit the Service Canada location, if it qualifies without the usual procedure. If it doesn't, you will have to provide proof of your driving experience (authorized by the Embassy). You must have at least 12 months of driving experience. Additionally, you will need to pass a vision test and a written knowledge test according to the state rules. To complete the process, you will have to take a road test.
You May Also Like: Top 5 Electric Cars for Indians in Canada- VW ID.4 to Tesla Model 3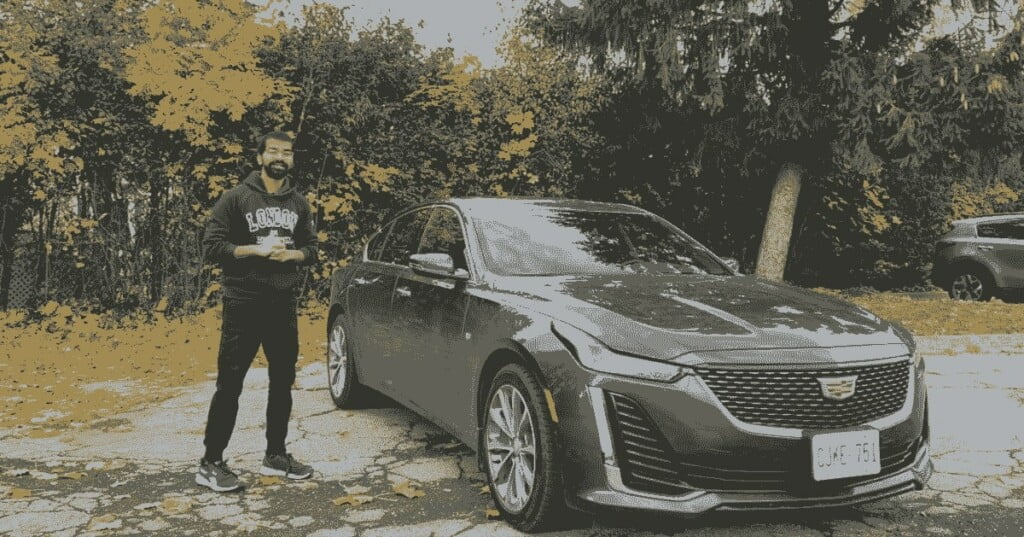 How To Take A Student Car Loan
To apply for a car loan in Canada, you are required to have a credit history. You can show a salary slip and make a down payment to ease up the process.
a. You Will Need To Check Your Student permit
You should be able to pay your loan before your student permit expires.
b. You Can Show An Active Income
Indian students who legally work while studying are obviously more trusted by banks/ money lenders. Having a regular salary significantly increases the chances of getting a car loan approved. You might also get a low-interest rate.
c. You Can Make A Down Payment To Speed Up The Loan Process
Making a small down payment further increases the process of getting an auto loan approved. A down payment assures the banks/ money lenders that you will be able to fully pay the loan amount in due time.
You May Also Like: REAL Reasons Why Petrol Pumps Are Running Dry In India
Conclusion
Since the Canadian landscape is quite different from India, it is important to be informed about the local conditions before shifting there. In terms of transportation, a car can significantly improve your daily commute in a country like India. This is even more important when it comes to working while studying. Once the above-mentioned factors are taken care of, an Indian student can easily purchase a car in Canada.
Indian students can choose from multiple car deals to choose a vehicle at a price. You can easily secure affordable car financing. Getting a car loan and its timely repayment is also a great way to establish your credit history. This is very helpful if you plan to extend your stay in Canada (temporary or permanently). Tell you what you think about purchasing a car while studying abroad, in Canada, or beyond.
Join us for FREE NEWS Updates on our Whatsapp Community or our official telegram channel.