The car collection of Ralph Lauren is unlike anything you'll ever encounter. Ralph Lauren is a distinct name in the global fashion industry. There would hardly be anyone who would not have heard about the American fashion giant. Ralph Lauren was the CEO of the Ralph Lauren Corporation up until 2015 after which he continues to be the Executive Chairman and Chief Creative Officer. He has a particular affinity towards automobiles. With an estimated net worth of a jaw-dropping $7 billion, his cars alone are worth over $450 million. Here are the details of a few of his more than 40 cars.
You may also like: Inside Ridiculous Car Collection of Sachin Tendulkar – From Rs 1.1 Lakh Maruti 800 to Rs 3 Crore BMW i8
Car Collection of Ralph Lauren
| | |
| --- | --- |
| Car | Price (USD) |
| 1955 Mercedes-Benz 300 SL Papillon | $135 Million |
| 1958 Ferrari 250TR | $30 Million |
| 1929 Bentley 4-1/2 Litre Blower | $6 Million |
| 1930 Mercedes-Benz SSK | $45 Million |
| 1933 Bugatti 59 Grand Prix | $15 Million |
| 1939 Bugatti 57SC Cabriolet Gangloff | $10 Million |
| 1938 Bugatti Type 57SC Atlantic | $40 Million |
| 1938 Alfa Romeo 8C 2900B Mille Miglia | $17 Million |
| 1955 Porsche 550 Spyder | $2.5 Million |
| 1960 Ferrari 250 California Spyder | $16 Million |
| 1960 Ferrari 250 LM | $35 Million |
Top Cars of Ralph Lauren
You may also like: Indian Billionaire of Dubai Has Car Collection Worth Rs 83,00,00,00,000
1955 Mercedes-Benz 300 SL Papillon
The 1955 Mercedes-Benz 300 SL Papillon is a rare vintage sports car of its time. It remains an icon of automotive elegance and innovation. Its distinct gullwing doors, resembling butterfly wings, are the standout feature that earned it the "Papillon" nickname, translating to "butterfly" in French. Beneath its sleek exterior, this vehicle boasts a fuel-injected 3.0-litre inline-six engine, a pioneering technology for its era, delivering 240 horsepower. With its lightweight frame and superb aerodynamics, the 300 SL could reach a top speed of 260 km/h, making it one of the fastest cars of its time. This classic beauty continues to captivate enthusiasts, embodying the timeless blend of style and performance.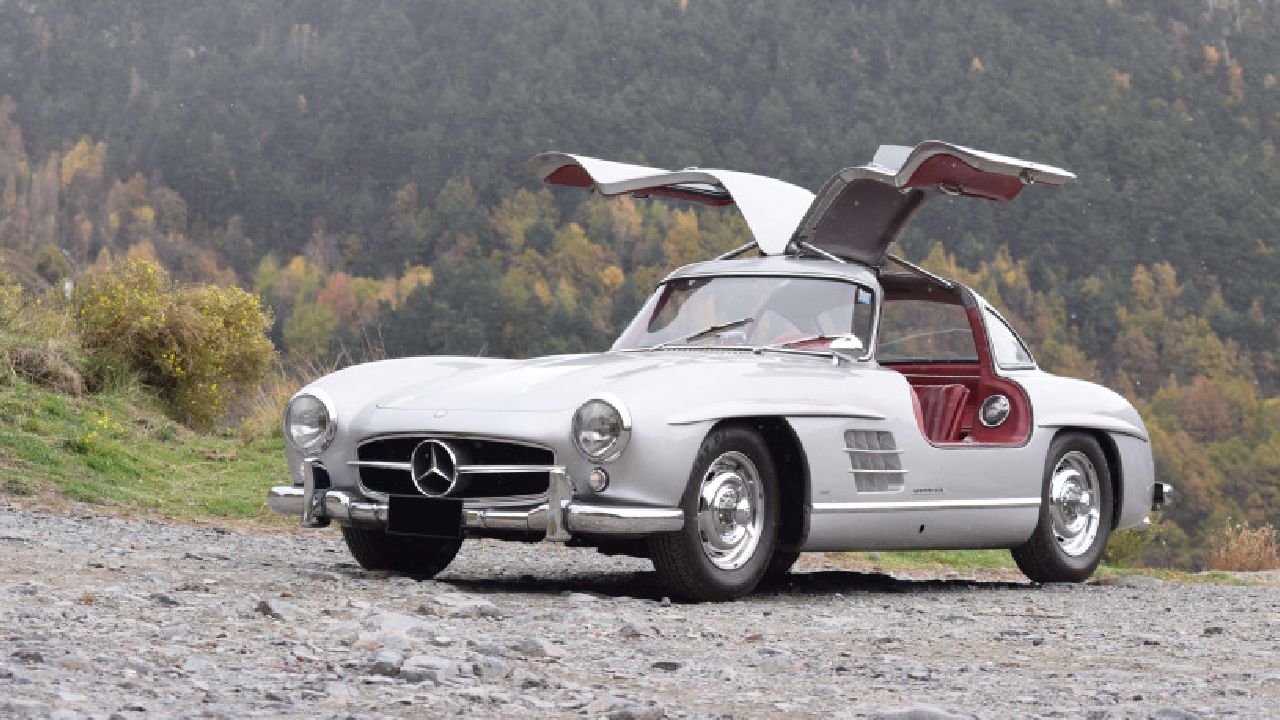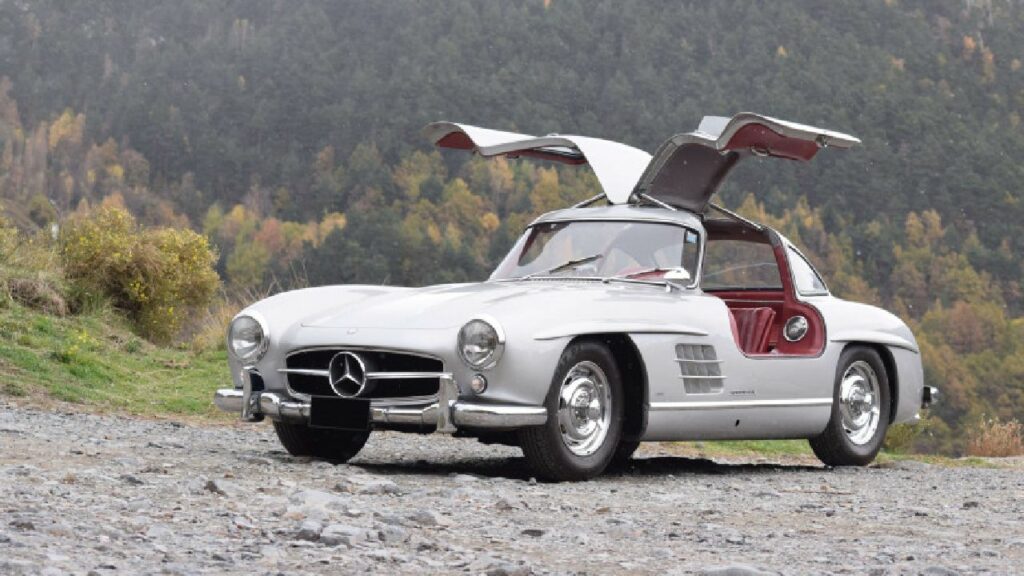 You may also like: Car Collection of Bryce Harper is Worth Millions of Dollars
1958 Ferrari 250TR
Then there is the 1958 Ferrari 250TR. It is an automotive masterpiece that epitomizes the golden age of racing. It's often regarded as one of the most iconic and sought-after vintage Ferraris. The 250TR, "TR" standing for Testa Rossa (redhead), refers to its distinctive red valve covers, signifying its potent V12 engine. With 300 hp and exceptional handling, it dominated the track, clinching victories at prestigious races like Le Mans. Its elegant yet aggressive design and lightweight construction make it a timeless symbol of Italian craftsmanship and racing prowess. The 1958 Ferrari 250TR continues to hold a special place in the hearts of collectors and racing enthusiasts.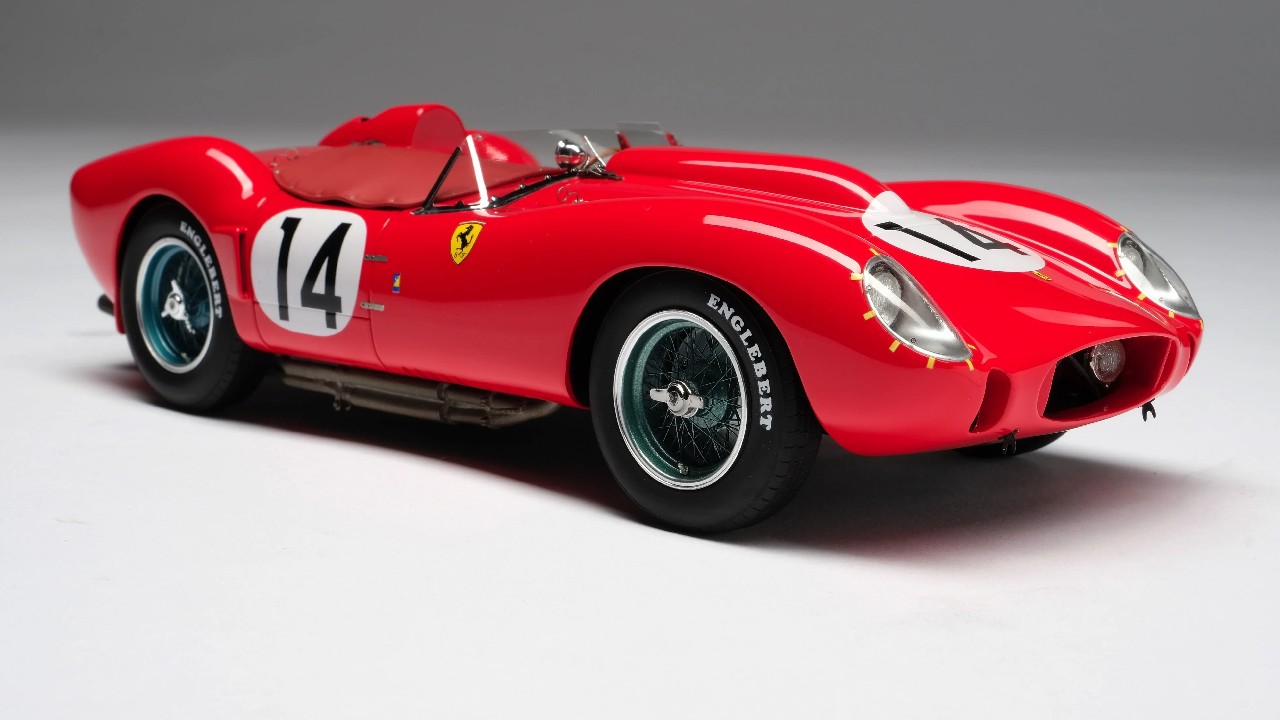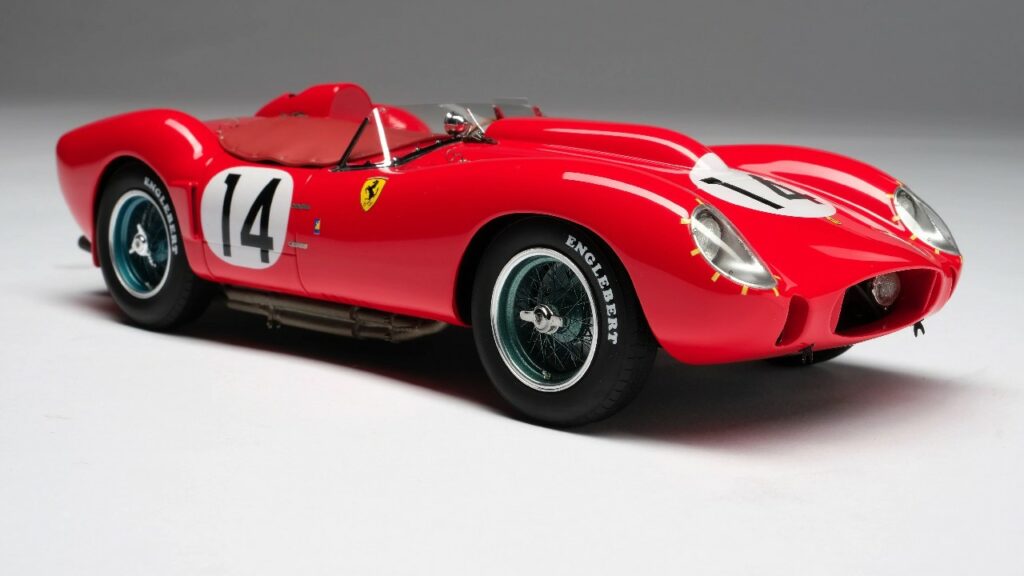 You may also like: Supercar Collection of Travis Kelce and Taylor Swift
1930 Mercedes-Benz SSK
The 1930 Mercedes-Benz SSK stands as a legend in the world of classic automobiles. This supercharged sports car is celebrated for its combination of elegance and raw power. Designed by Ferdinand Porsche, it boasts a massive 7.1-litre inline-six engine with a supercharger, producing a staggering 225 hp during a time when that was an extraordinary figure. The SSK's long hood and sweeping fenders create an enduring, timeless aesthetic. It's a rarity in the collector's world, with a limited production run of only 33 units. The Mercedes-Benz SSK remains a symbol of pre-war automotive excellence, and its allure continues to captivate enthusiasts and collectors alike.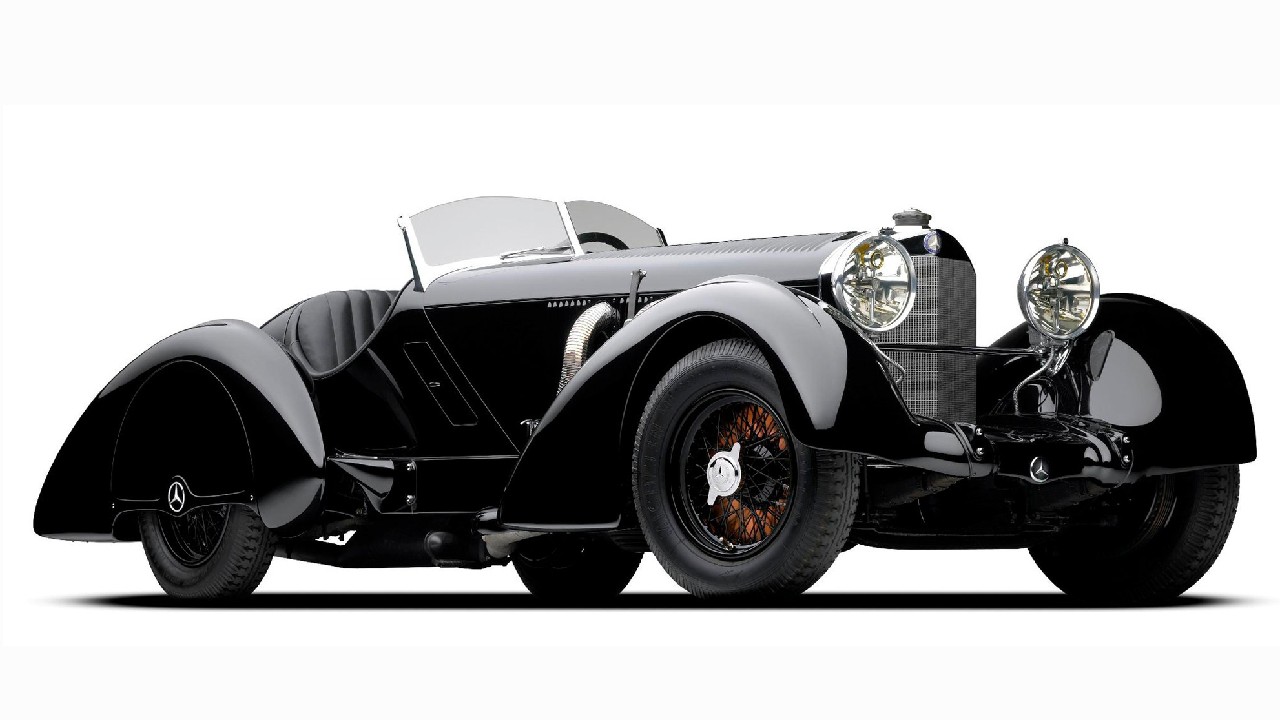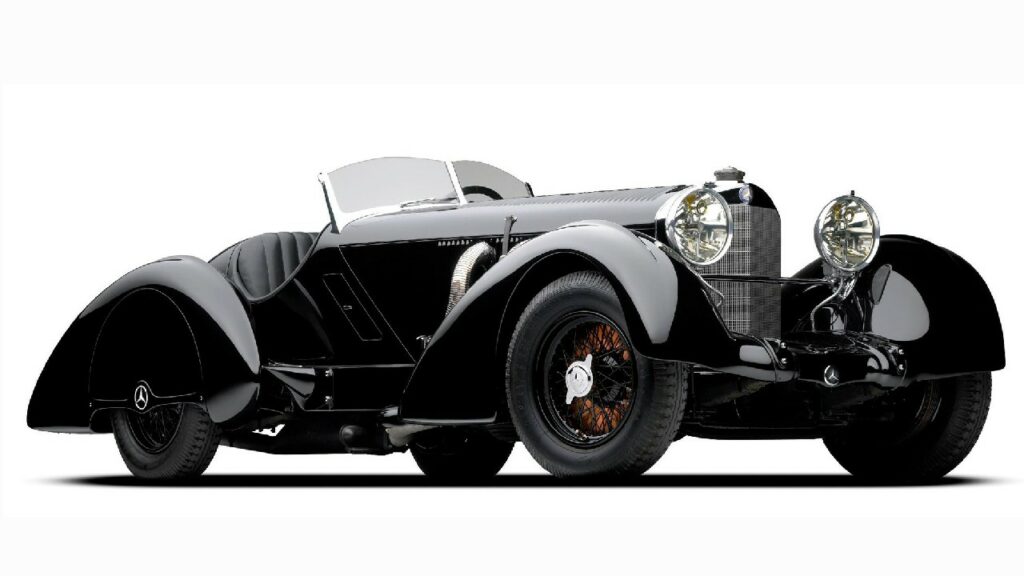 You may also like: Buffalo Bills Players Car Collection
1938 Bugatti Type 57SC Atlantic
The 1938 Bugatti Type 57SC Atlantic is a masterpiece of automotive artistry and engineering. With its striking Art Deco design, it's a testament to Ettore Bugatti's vision. The "SC" stands for "Surbaissé Compressor," signifying a lowered chassis and a supercharged 3.3-litre inline-eight engine, producing 200 hp. This power, coupled with a streamlined body, enabled the Atlantic to reach remarkable speeds for its era. Only a handful of these remarkable cars were ever produced, making it one of the most sought-after classics. The Bugatti Type 57SC Atlantic remains an icon of luxury and craftsmanship, captivating enthusiasts and collectors with its timeless allure.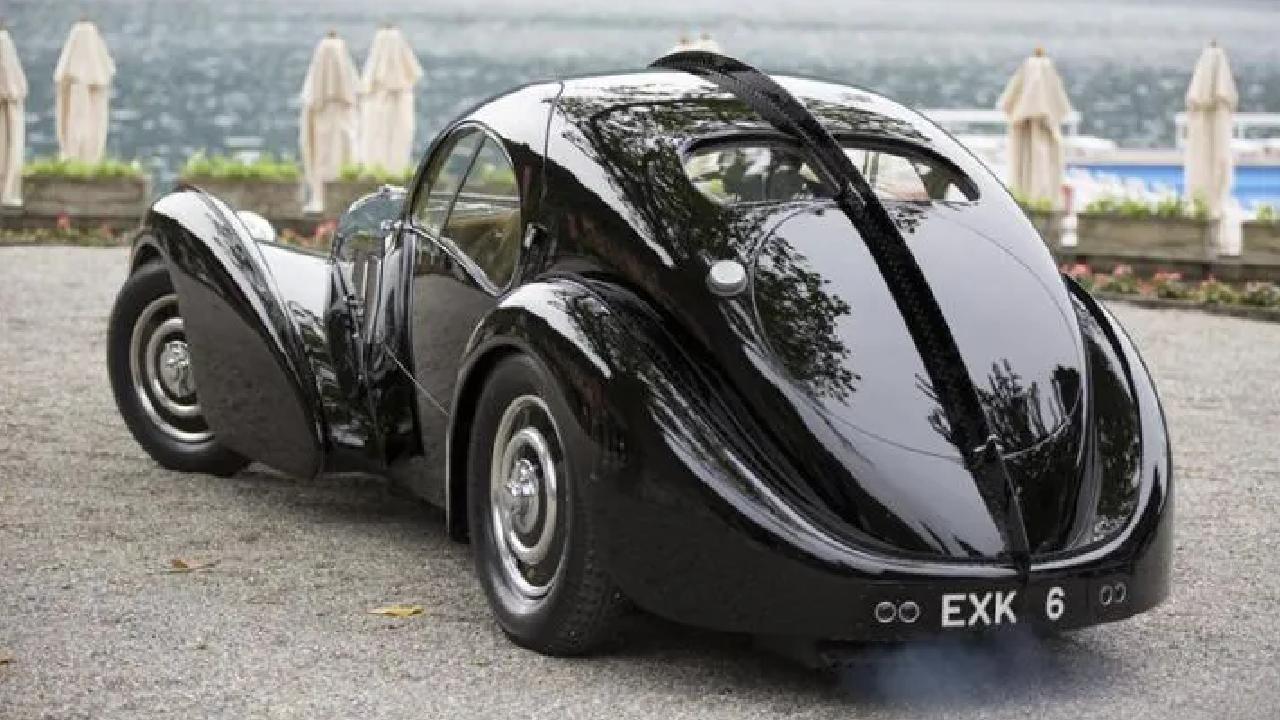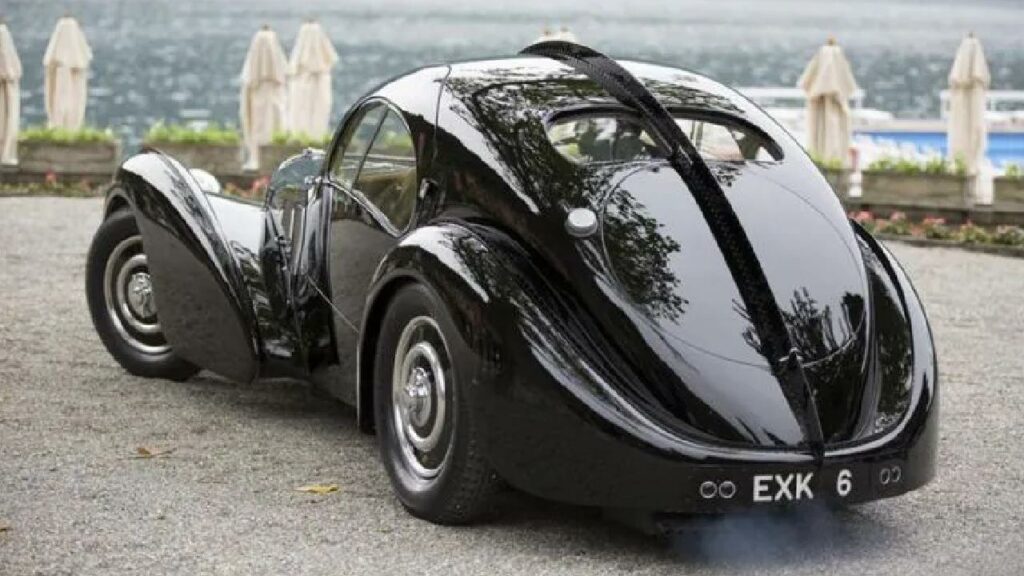 You may also like: Inside The Custom Car Collection of Donald Trump
1960 Ferrari 250 LM
The 1960 Ferrari 250 LM is a true gem in the Ferrari lineup, known for its remarkable racing history and exceptional design. The "LM" stands for "Le Mans," and this car was specifically built for endurance racing. Under the hood lies a V12 engine, delivering around 320 hp, ensuring competitive performance. What makes the 250 LM stand out is its stunning, aerodynamic bodywork and mid-engine layout, a rarity for its time. It achieved glory at the 1965 24 Hours of Le Mans, and only 32 were ever built, making it a prized possession among collectors. This Ferrari embodies a perfect blend of power and style, etching its name in the annals of automotive history.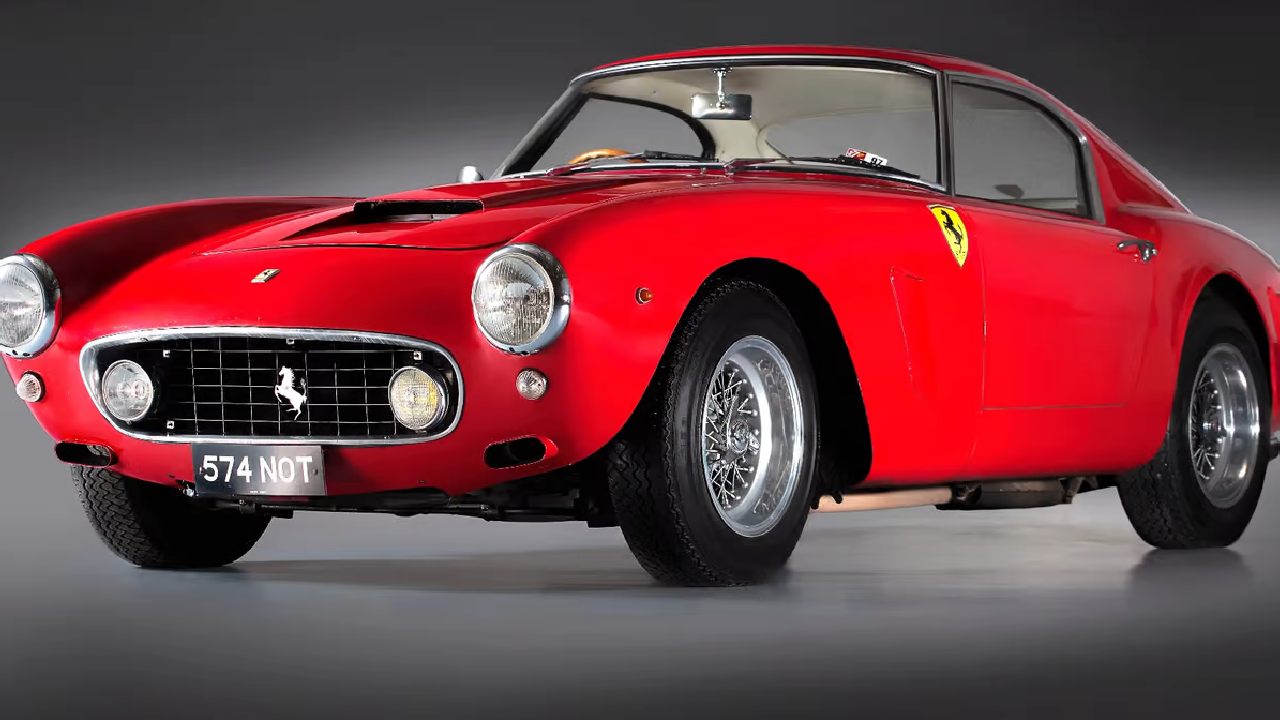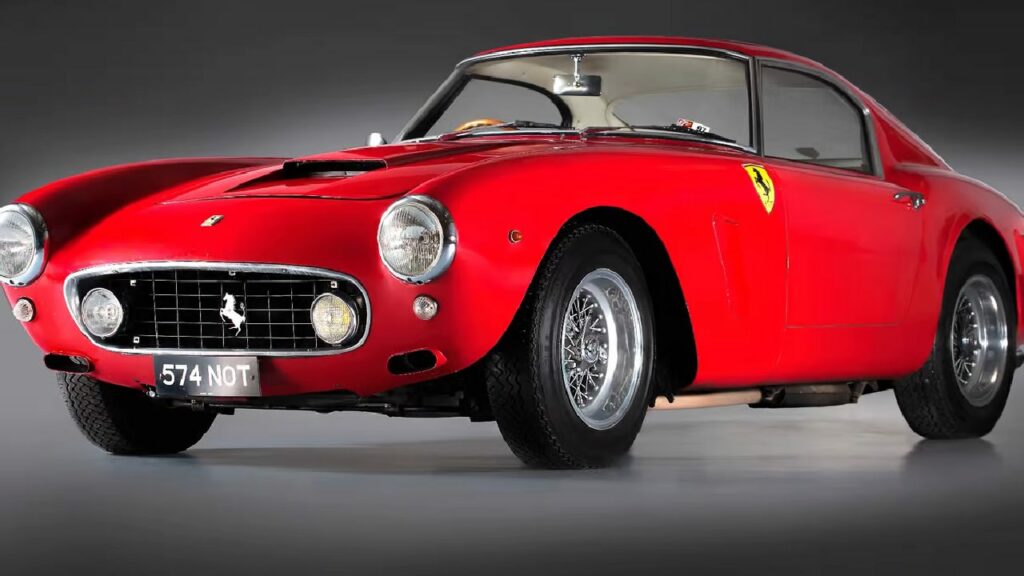 You may also like: Liverpool vs West Ham United Players Car Collection
1938 Alfa Romeo 8C 2900B Mille Miglia
The car collection of Ralph Lauren also has a 1938 Alfa Romeo 8C 2900B Mille Miglia. It is an automotive legend and a symbol of Italian racing excellence. Named after the prestigious Mille Miglia race, it was a dominant force on the track during its era. The heart of this masterpiece is a supercharged inline-eight engine, producing 220 hp, an astonishing figure for the late '30s. Its sleek, aerodynamic design not only turned heads but also optimized performance. In 1938, it clinched victory at the Mille Miglia, solidifying its place in racing history. This classic Alfa Romeo is a true collector's dream, celebrated for its blend of power, beauty, and racing pedigree.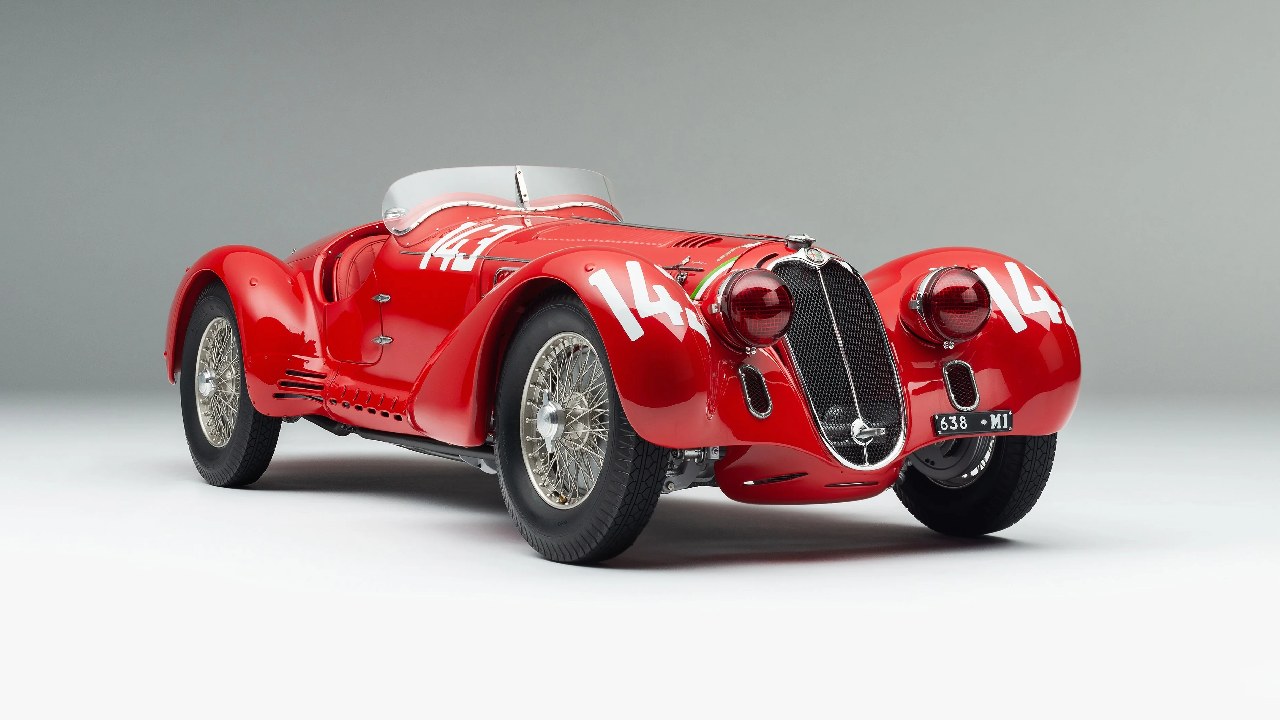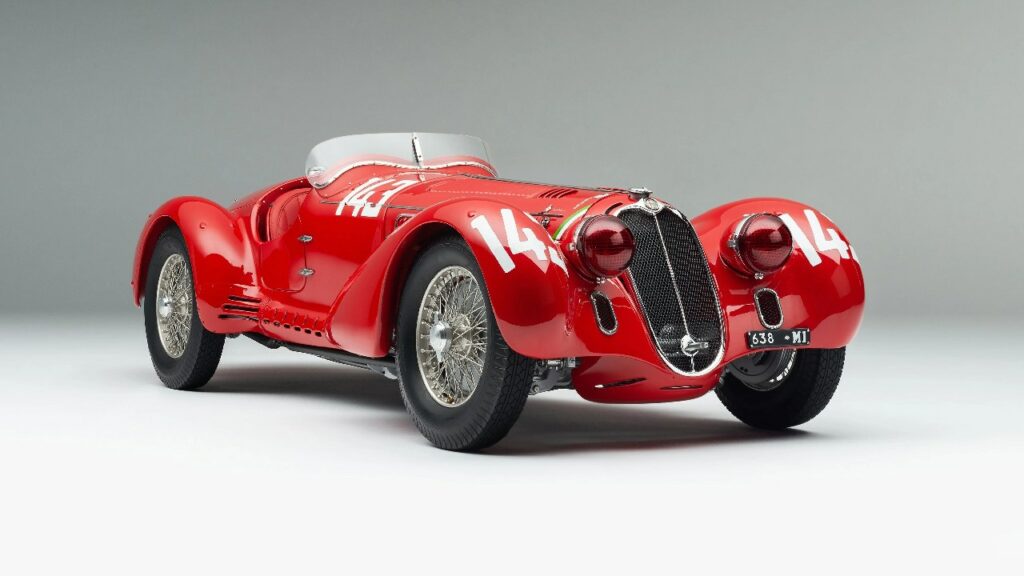 You may also like: PM Narendra Modi vs President Joe Biden Car Collection
Note that it is impossible to describe the details of all the cars Ralph has in his garage. In fact, there are so many cars that are now a part of various museums. But this just goes to show that he is a true automobile aficionado and collector. Most of his vehicles belong to a completely different era than today. Hence, he would definitely have taken a lot of care to restore and preserve these vehicles. When you are a billionaire, it is only fitting to own over 40 cars with over $450 million.
Disclaimer- The embedded videos/ external content is/are being used as a convenience and for informational purposes only; they do not constitute an endorsement or approval by Car Blog India of any of the products, services, and /or opinions of the corporation or organization or individual. Car Blog India bears no responsibility for the accuracy, legality, and/or content of the external site or for that of subsequent external videos/ external content. Contact the external publisher for answers to questions regarding its content.
Join us for FREE NEWS Updates on our Whatsapp Community or our official telegram channel.