It is always fascinating to witness the automobiles of the top political leaders on the planet.
In this blog post, we shall discuss the car collection of Indian PM Narendra Modi and US President Joe Biden. Both these are among the most influential political figures on the global scene. India hosted the G20 Summit in New Delhi recently where President Joe Biden was also present. In addition, there were top representatives from all the member countries. Prior to that, PM Modi made a trip to the US. The relationship between the two countries is quite strong. However, we shall take a look at the cars each of these political leaders possesses.
You may also like: 10 Exotic Cars of Our Politicians- Modi's Maybach to Thackerey's Range Rover
Car Collection of PM Modi vs Joe Biden
| | |
| --- | --- |
| Car Collection of PM Narendra Modi | Car Collection of Joe Biden |
| Tata Safari Armoured | GMC Yukon |
| Mahindra Scorpio | Corvette GS |
| Toyota Land Cruiser Armoured | Corvette Convertible |
| BMW 760Li Armoured | Cadillac Beast |
| Range Rover Sentinal | – |
| Mercedes-Maybach 650S | – |
Cars of PM Modi and President Biden
You may also like: Full SUV Collection of KN Nehru, Politician Owner of India's 1st Land Cruiser LC300
Car Collection of PM Modi
Tata Safari Armoured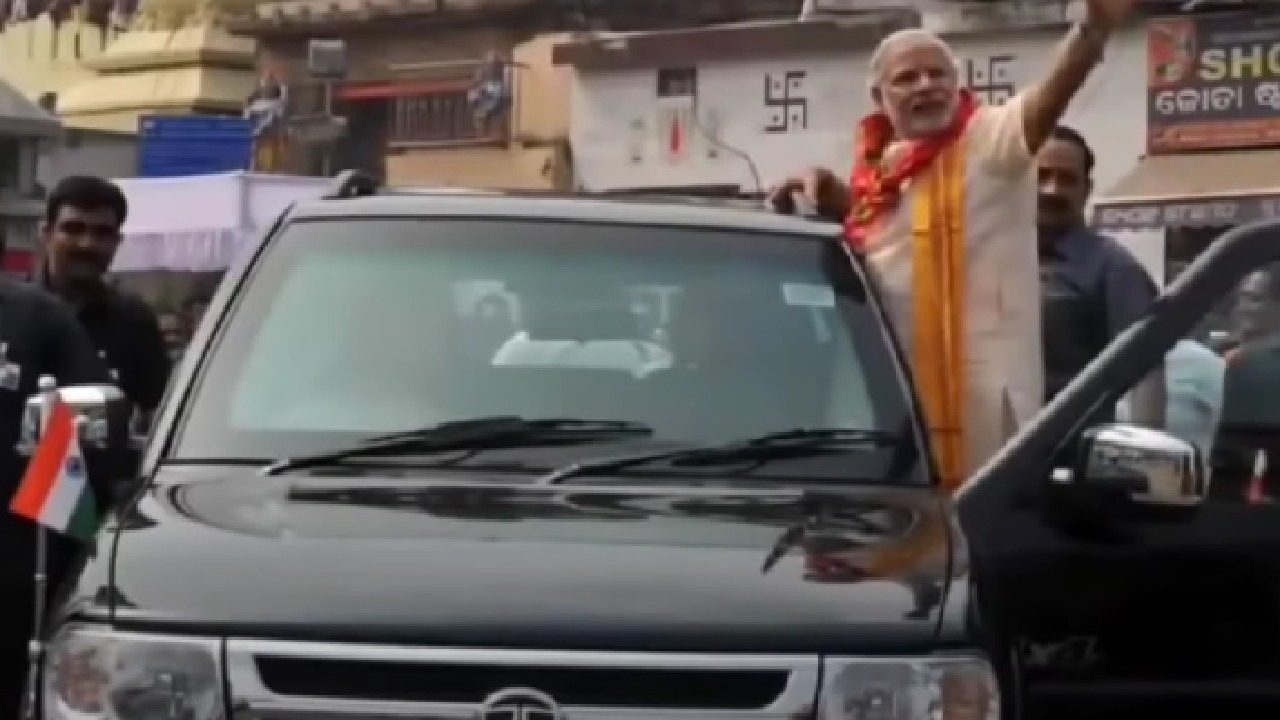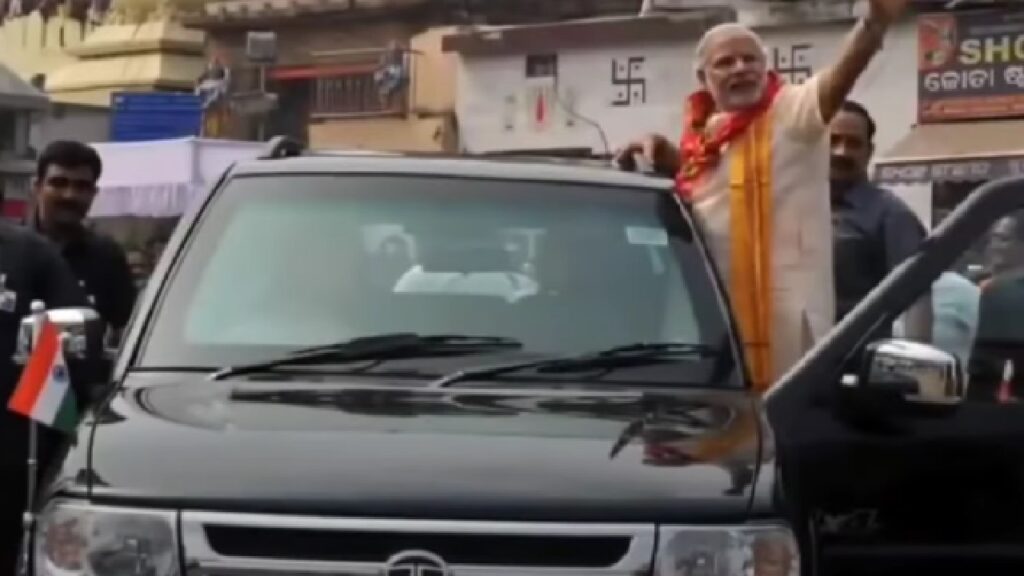 The first vehicle of Prime Minister Narendra Modi's collection of Indian-made SUVs is the Tata Safari. The Safari was a robust and well-liked SUV in its heyday, often chosen by people for thrilling adventures. However, Modi's Safari was a bulletproof version, an upgrade from the Scorpio. It featured reinforced windows designed to withstand bullet impacts and boasted improved build quality. Additionally, it came equipped with run-flat tires. This special Safari came with a price tag of approximately Rs 60 lakh.
You may also like: Car of Draupadi Murmu: The President of India
Toyota Land Cruiser Armoured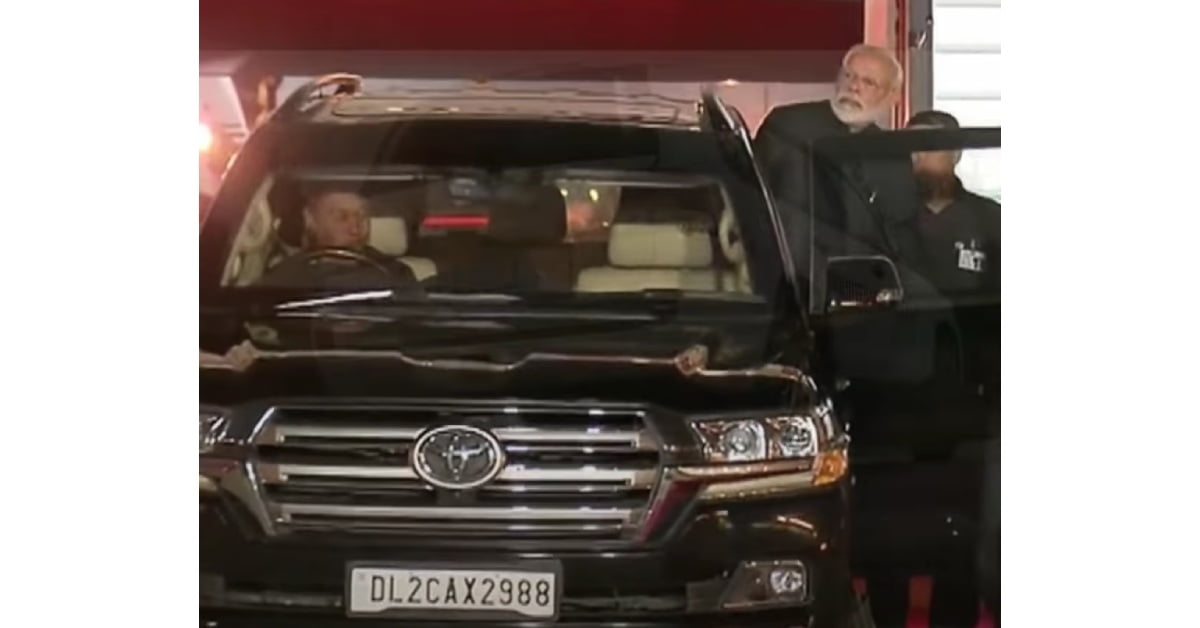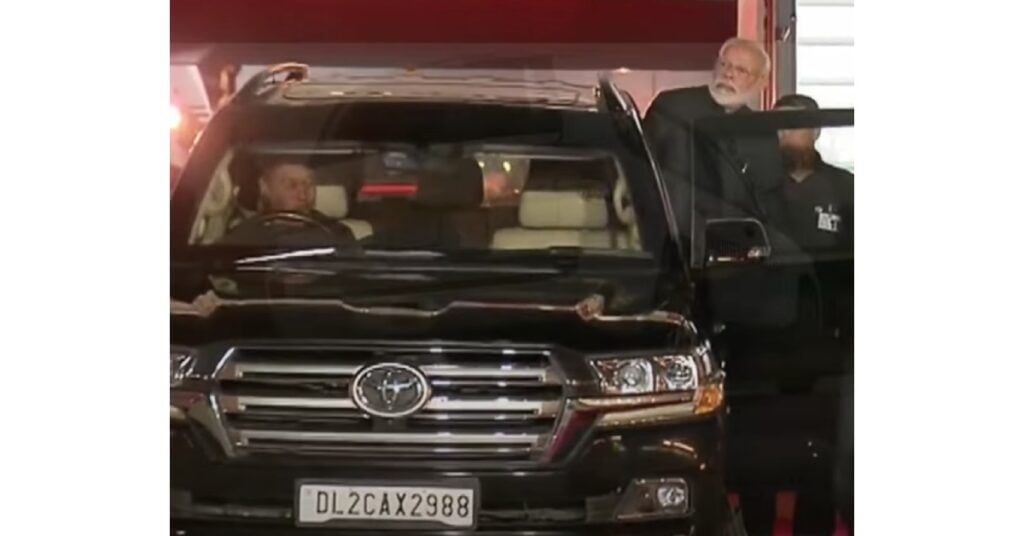 The Toyota Land Cruiser has been a popular choice for a whole bunch of politicians from around the world since time immemorial. Prime Minister Narendra Modi's car collection includes a Toyota Land Cruiser. As the PM's vehicle, this SUV is fully equipped with bulletproof and bombproof features to ensure his safety. The Land Cruiser has been a preferred choice among celebrities even in its standard version, thanks to its exceptional comfort and convenience. In this special edition, the vehicle is equipped with security enhancements to safeguard the PM. The price of this version exceeds Rs 6 Crore, whereas the regular model is priced at around Rs 1.50 Crore.
You may also like: Cars Used by Finance Minister Nirmala Sitharaman – Maruti Ciaz to Skoda Octavia
BMW 760Li Armoured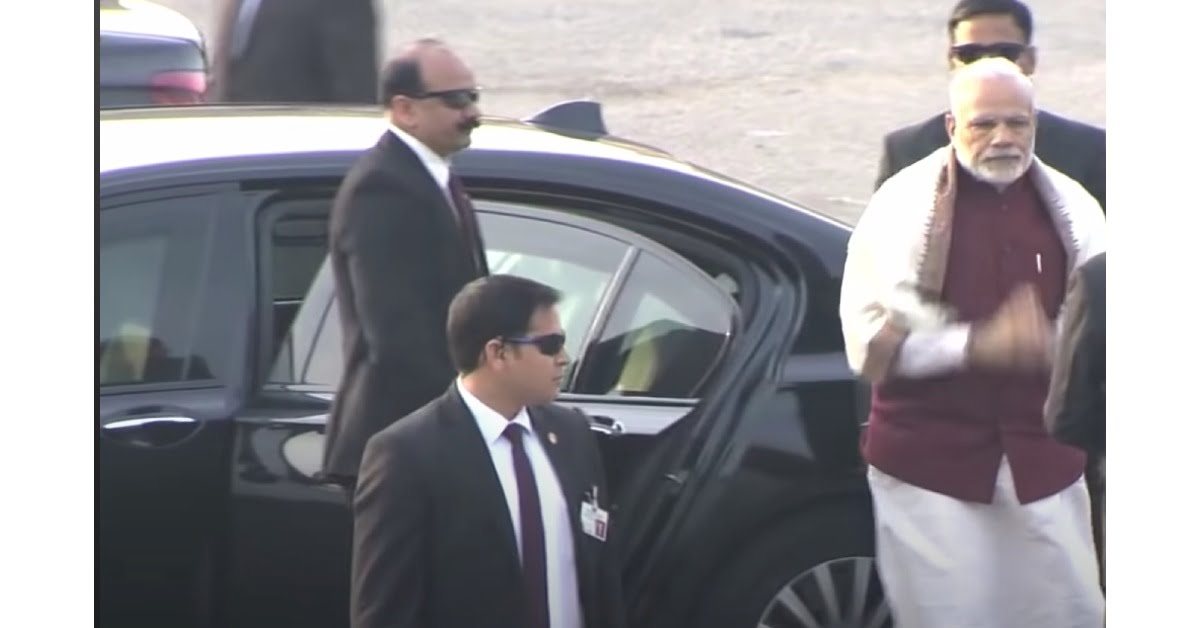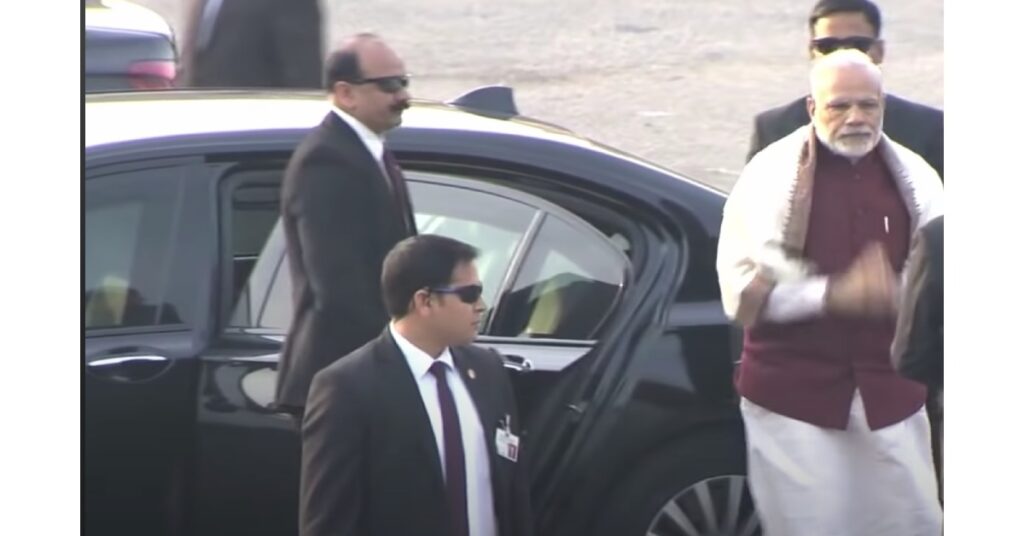 The next luxury automobile in the car collection of PM Modi is the BMW 760Li. The Special Protection Group (SPG) handpicked this vehicle for the Prime Minister. While the 7 Series already holds BMW's flagship status, this particular version is tailor-made for high-ranking individuals, focusing on emergency preparedness. It comes fortified with bulletproof glass and underbody protection, a fire-resistant and leak-proof fuel tank, and run-flat tires capable of travelling 50 km at approximately 60 km/h even after sustaining gunfire. Additionally, it's equipped with an oxygen cylinder as a precaution against chemical attacks. Two of these vehicles are part of the Prime Minister's convoy to ensure readiness in emergency situations. The price for this elite vehicle exceeds Rs 9 Crore.
You may also like: Yogi Adityanath vs Akhilesh Yadav – Who Uses Better Cars?
Range Rover Sentinal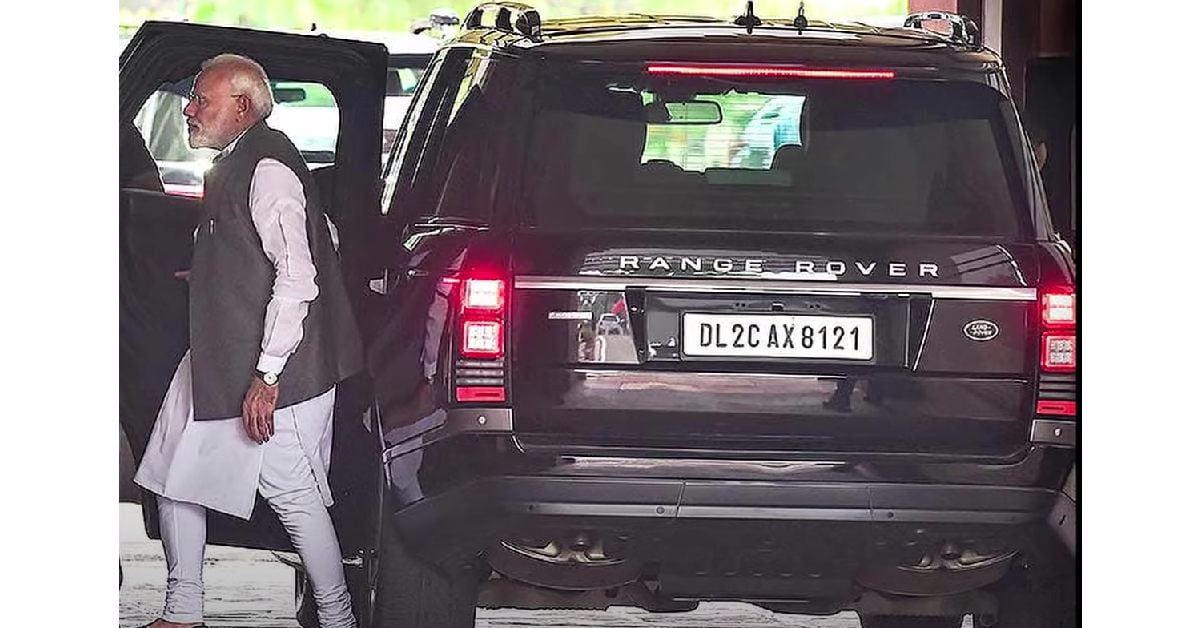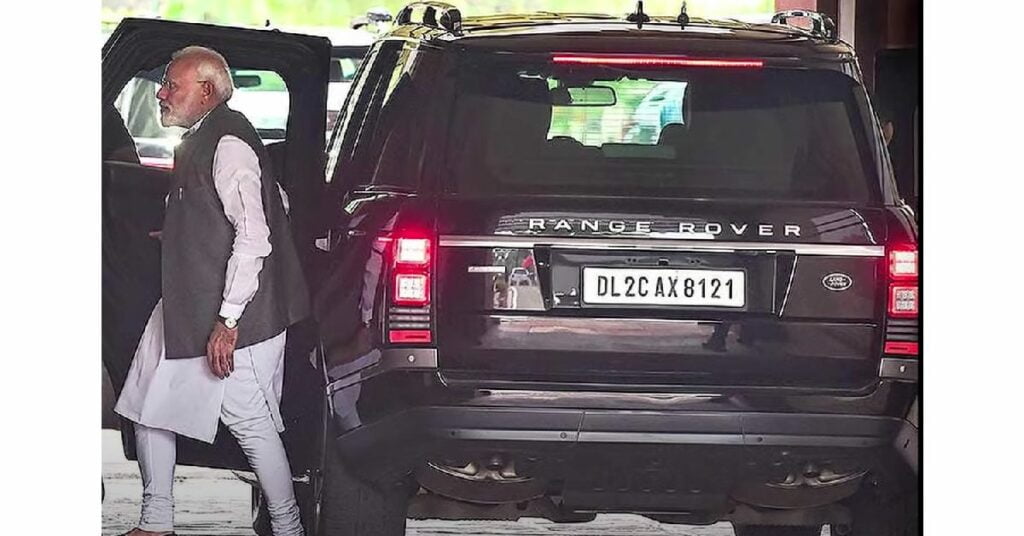 The Prime Minister's convoy also includes a unique Range Rover known as the Sentinel, which has become a common sight for PM Modi's use. This SUV boasts exceptional on-road and off-road capabilities. The security features in this vehicle have been elevated to a new level, with window glass so thick that it cannot be opened except for a slight opening on the driver's side. Additionally, it comes equipped with emergency escape mechanisms and a smoke screen to ensure the PM's safety. While the exact pricing can range from Rs 12 Crore to Rs 15 Crore, specific details about its security technology remain undisclosed due to security concerns.
You may also like: Rahul Gandhi Prefers Yamaha RD350 Over Royal Enfield
Mercedes-Maybach S650 Pullman Guard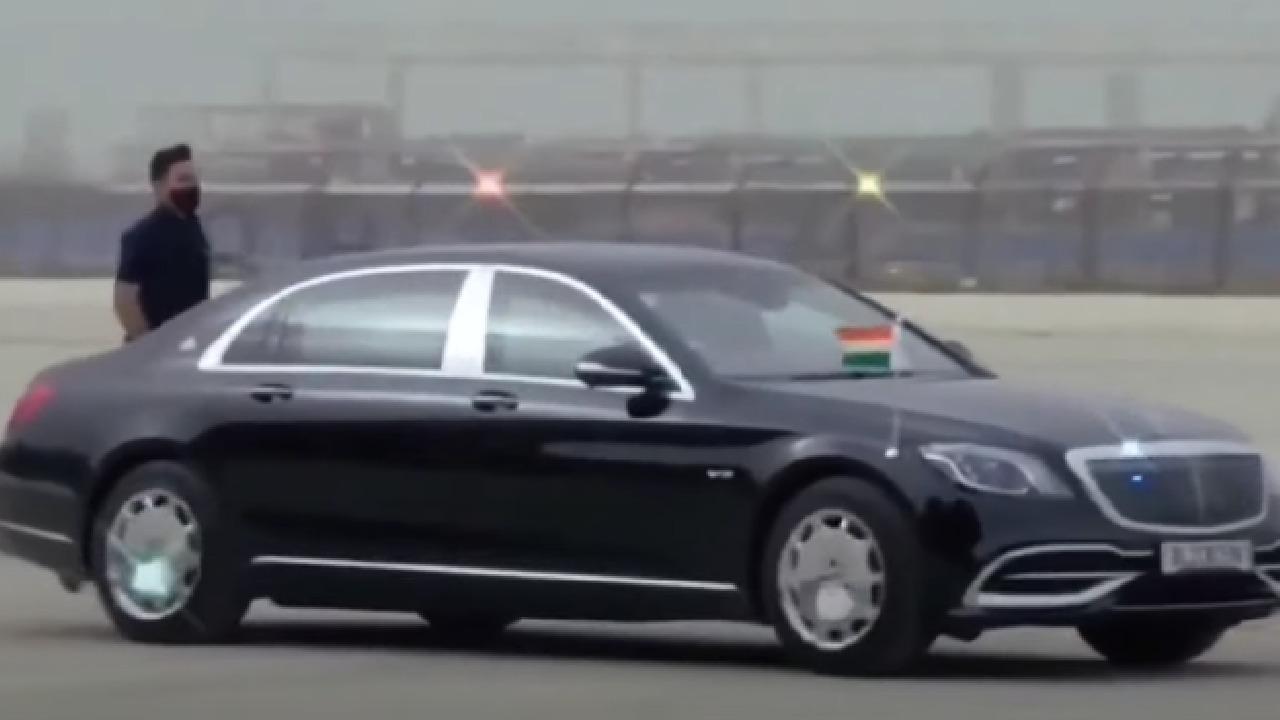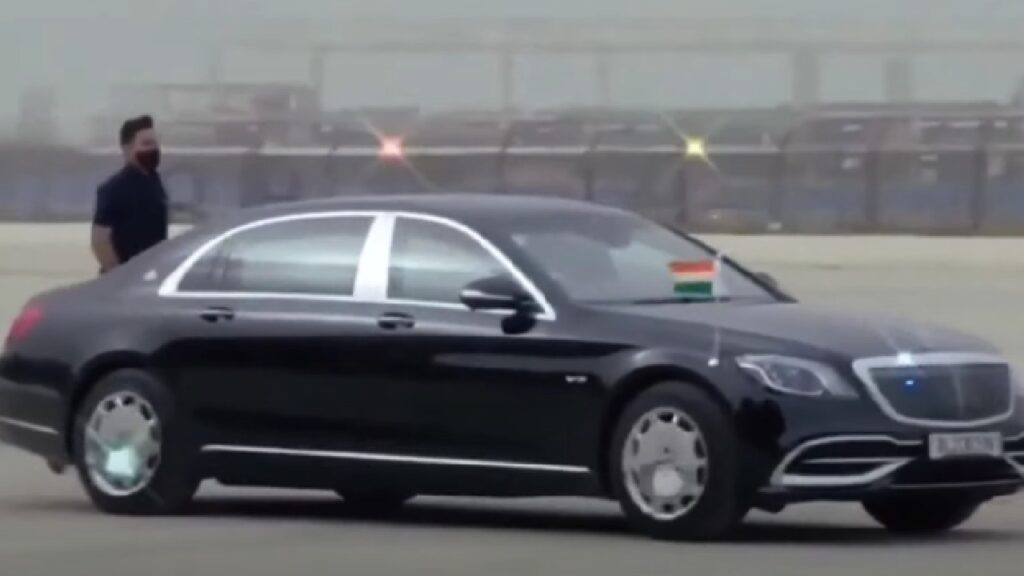 Finally, the official vehicle of PM Modi is the exotic and unique Mercedes Maybach S650 Pullman Guard. The German luxury carmaker makes these specifically for the top political leaders or mega-famous personalities as per their demands. Being the primary car of the PM's convoy, it has hardware and software which could keep the PM safe even during gunfire and explosions. As a matter of fact, there is equipment in place which allows the occupants to be safe even during a chemical attack. The vehicle could travel a lot of distance even on flat tyres. The price of this vehicle is over Rs 12 Crore.
You may also like: Car Collection of Indian Chief Ministers – Yogi Adityanath to Arvind Kejriwal
Car Collection of President Joe Biden
GMC Yukon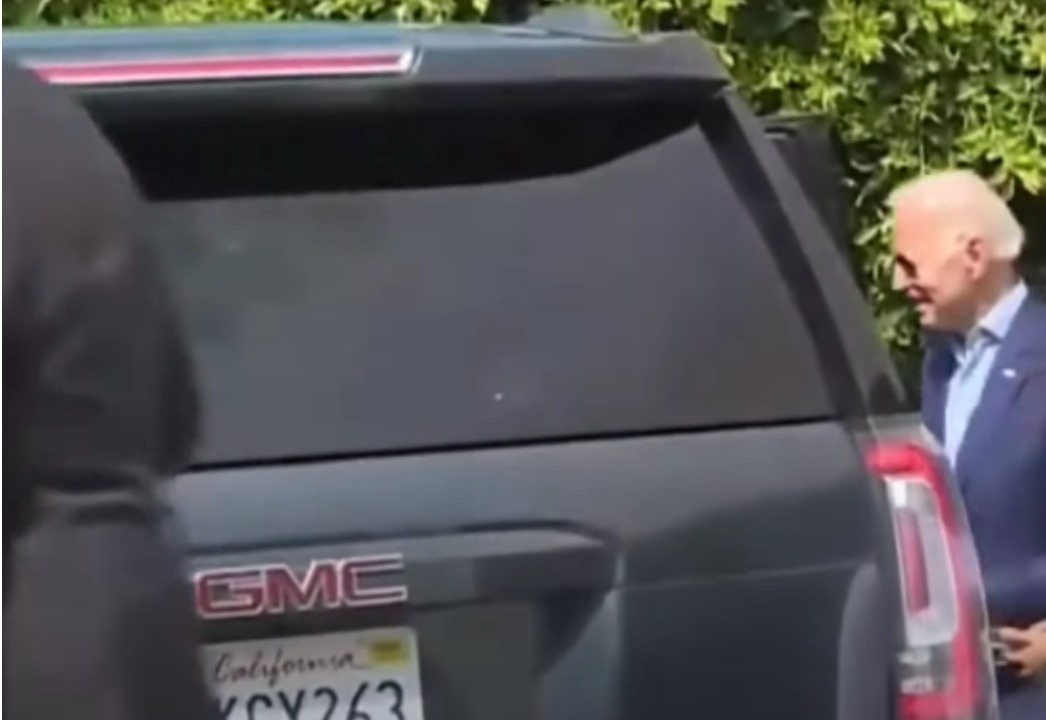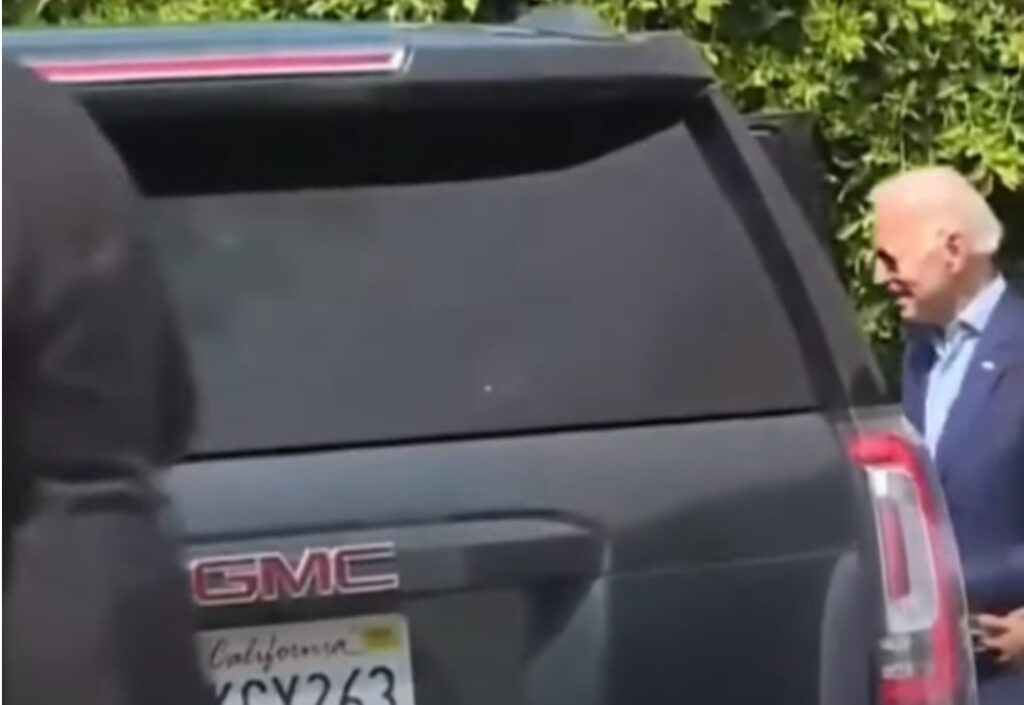 The first vehicle in the car collection of President Joe Biden is a GMC Yukon. It is a rugged pickup truck with a massive following, particularly in the USA. This spacious SUV offers ample cabin room to comfortably accommodate passengers and their luggage during extended journeys. The GMC Yukon Denali SUV is driven by a substantial 6.2-liter V8 engine, delivering an impressive 420 hp and 626 Nm of peak power and torque. Additionally, there's an option for a smaller 3.0-litre diesel engine, producing 277 hp and 626 Nm of power and torque. Both of these engine choices are paired with a 10-speed automatic gearbox.
You may also like: Amazing Inside Secrets of the Motorcade of US President
2 Corvette Cars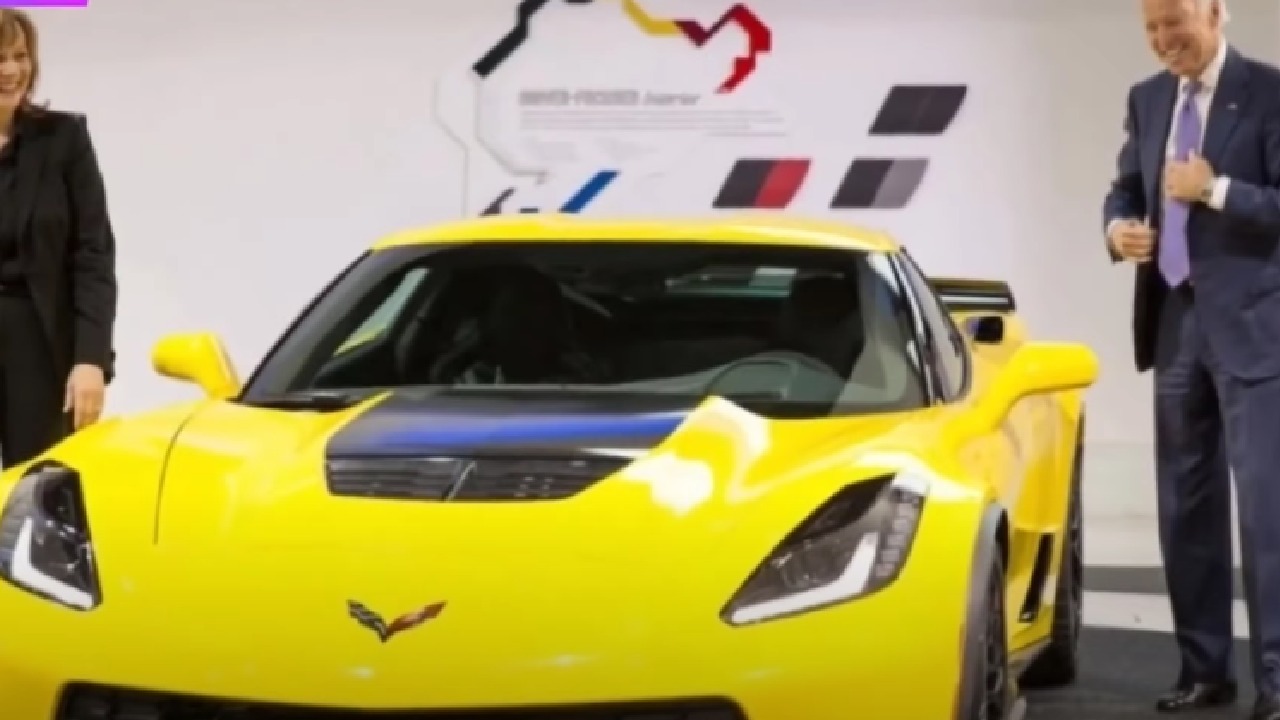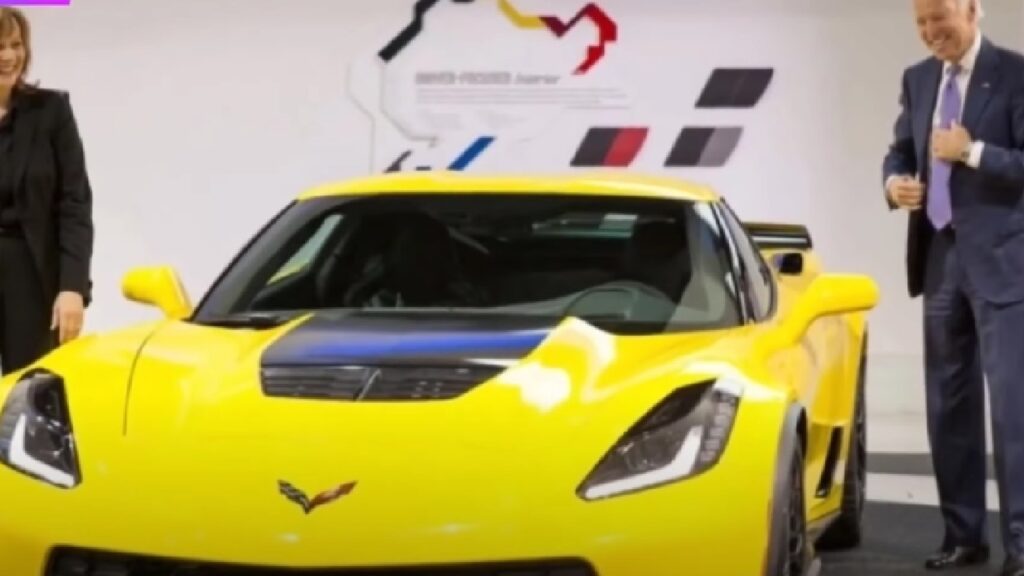 It seems like Corvette is a prominent car company which Joe Biden has a particular affinity toward. That is why he owns 2 of these. First is the Corvette GS. It is a modern model which has a potent powertrain with exquisite performance. On the other hand, the Corvette Convertible is one of the rare vintage cars. Only a true automobile collector would have it in his/her garage. These cars represent the enthusiastic side of the President who loves fast cars.
You may also like: Yogi Adityanath vs Asaduddin Owaisi – Car Collection Comparison
Cadillac Beast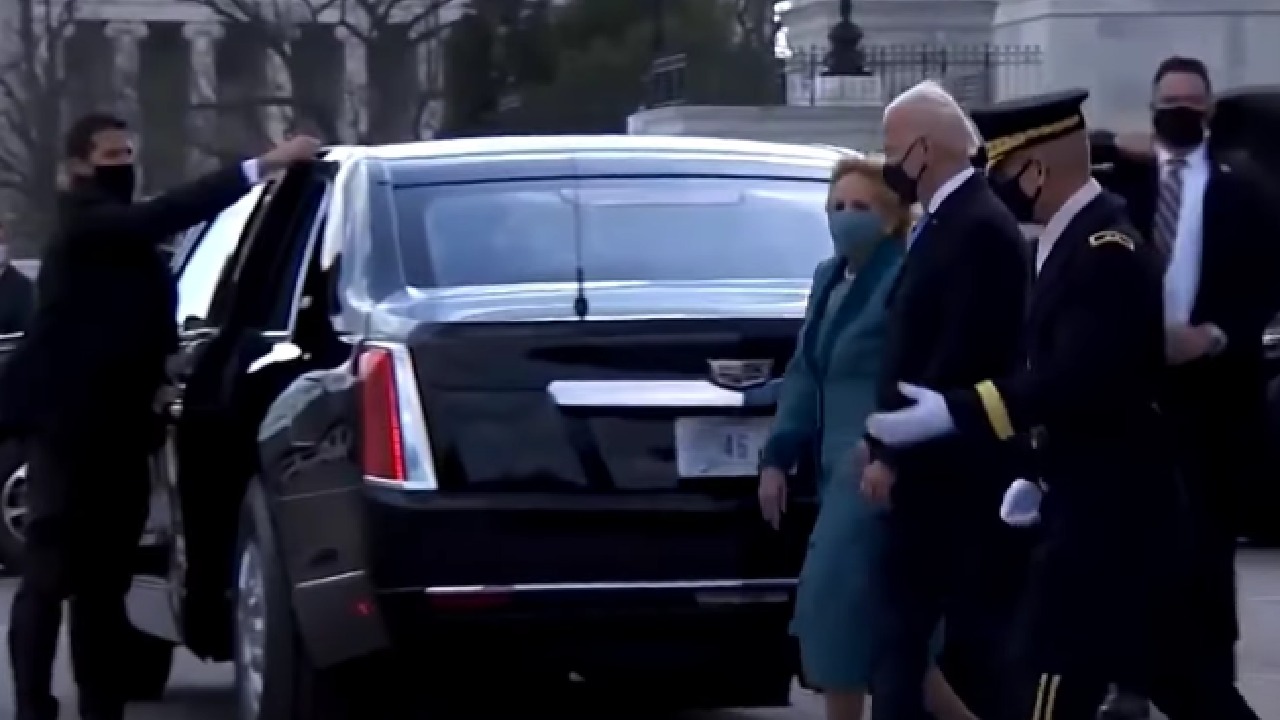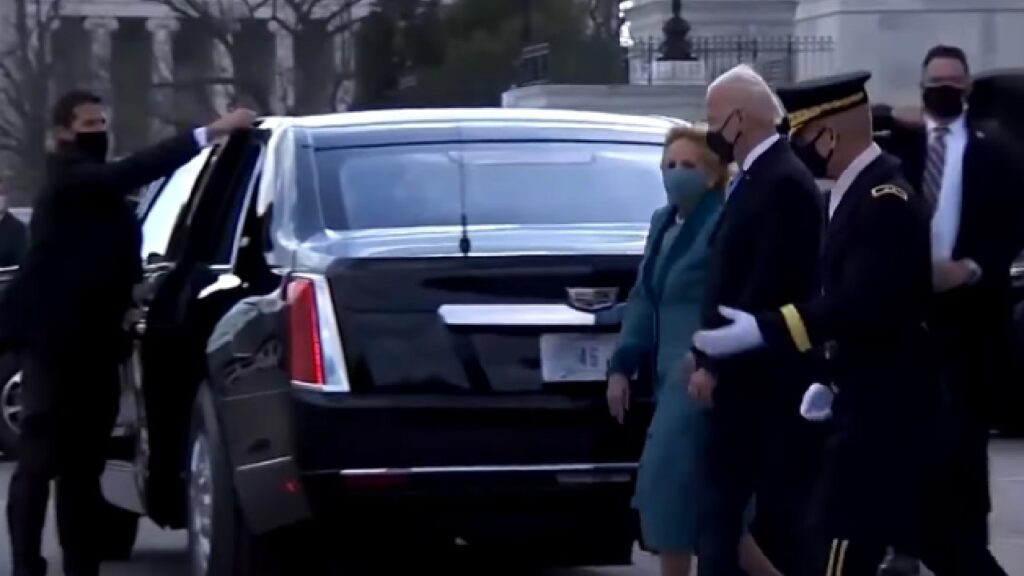 Finally, the Cadillac Beast is the official car of every American President. It is one of the most impressive vehicles in the world. Just like PM Modi's Maybach Pullman Guard, the Cadillac Beast is equipped to deal with just about any eventuality. Hence, there are features to keep the President of the USA safe during terrorist attacks involving guns, explosives or chemicals. There are run-flat tyres to take the President to a safe location during emergency scenarios. It is also priced well above Rs 12 Crore with all the amenities. This is the car collection comparison of PM Narendra Modi and President Joe Biden.
You may also like: Here's A Look At The Humble Car Collection of Barack Obama
You may also like: Putin Shows Off His Presidential Aurus Senat Limo to Kim Jong-un
Disclaimer- The embedded videos/ external content is/are being used as a convenience and for informational purposes only; they do not constitute an endorsement or approval by Car Blog India of any of the products, services, and /or opinions of the corporation or organization or individual. Car Blog India bears no responsibility for the accuracy, legality, and/or content of the external site or for that of subsequent external videos/ external content. Contact the external publisher for answers to questions regarding its content.
Join us for FREE NEWS Updates on our Whatsapp Community or our official telegram channel.