This Range Rover Sport takes up a challenge of climbing 999 steps of a temple. Check out if it completes the task or not!
In a unique way to showcase its off-roading capabilities, Range Rover Sport has taken up the Dragon Challenge! In this challenge, the car has to climb 999 steps of the legendary 11.3km Tianmen Mountain Road (known as the Dragon Road). Starting from the bottom, it has to reach the Heaven's Gate to complete its challenge.
And here, we have the Range Rover Sport PHEV or the Pure Hybrid EV on hand. Its 2.0 Litre petrol Ingenium motor is good for 300 PS and is paired with an electric motor that can further deliver 116 PS. So, that's 416 PS combined on offer! Sport PHEV can offer a driving range of 50 kilometres on pure EV mode.
Also Read: Land Rover Celebrates 50 Years of Range Rover in Style!
The Terrain Management System has been set to level 2 and the tyre pressure is in perfect check. Off the Range Rover Sport goes. However, before taking on the Dragon Challenge, the Sport has to cross the 99 turns road to the Tianmen Mountain. You can see how steep and narrow it is but the SUV takes it on easily.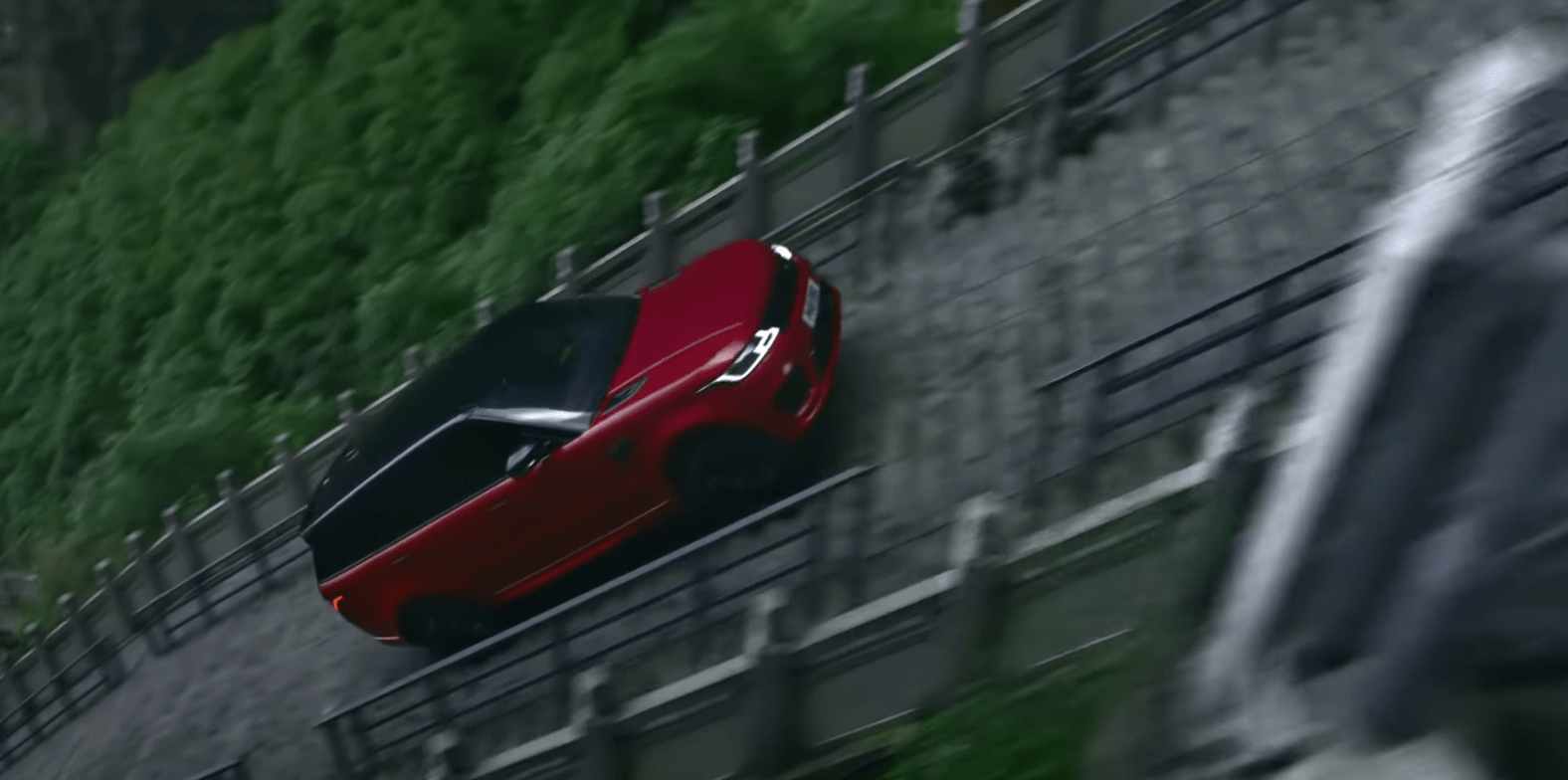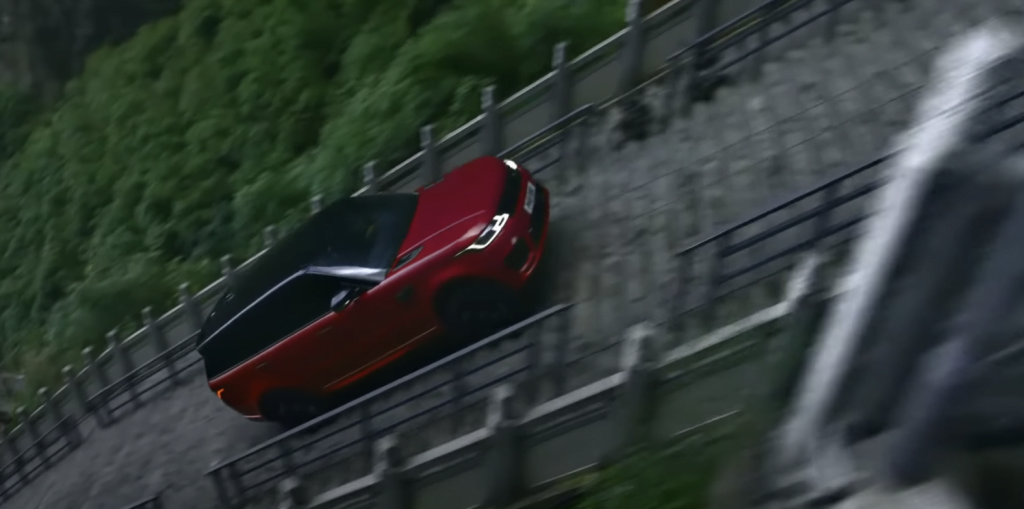 The driver has engaged the car in Sport Mode and has used Optional Off-Road tyres. You can see, the Range Rover Sport climbing up the stairs at ease. Towards the end, you can see it struggling a bit, however based on the incline angle, only handful cars can climb up this steep.
Range Rover revealed that they have tested out the latest Sport on various kinds of terrains especially stairs climbing. If the car could not have gained traction and could have gone down, then there would have been fatal consequences. However, one of the most capable SUVs around the world has shown its true capability in this video!
Also Read: Is Range Rover Working on a 7-Seater Version of the Evoque?
The prices of Sport starts off at Rs 88 Lakhs going up to Rs 1 crore. In this price range, we have a lot of other SUVs like BMW X7, Audi Q7 and the Mercedes GLS but none of them are as capable.
Join us for FREE NEWS Updates on our Whatsapp Community or our official telegram channel.