Tom Cruise was yet again seen jumping a motocross motorcycle from a huge ramp in the Norwegian Fjords for the latest Mission Impossible film. This comes as a follow up to the motorcycle jumping stunt he was seen filming in the UK last month.
Tom Cruise is famous for doing his stunts in his films by himself and the fifty-eight-year-old Hollywood star is back in action now. Tom Cruise is jumping yet another motorcycle in the latest iteration if the Mission Impossible Franchise. This time, its another Motocross bike and Cruise can be seen talking a leap off a high ramp in what seems to be a death defying stunt.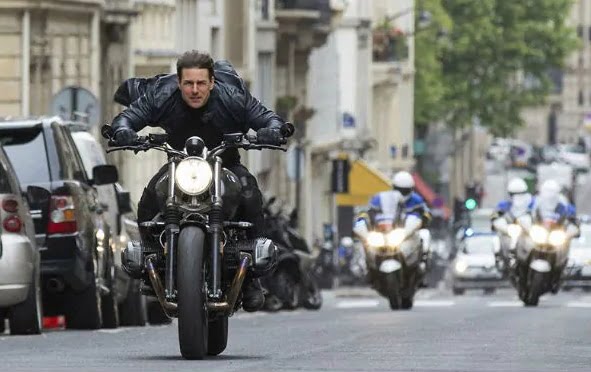 This footage from the latest Mission Impossible film shoot shows another stunt, this time in Norway. Cruise and his film crew were seen filming another stunt scene in the UK earlier last month, and this latest stunt shot in the Norway seems to be a follow up of the same. Earlier, Tom Cruise was seen jumping off a Honda CRF 450 from a ramp, while flanked by drones to capture the action. This time, the action has been repeated against some spectacular scenery in the Norwegian fjords of Hurtigruten.
The video from the shoot location shows Cruise jumping off a ramp above a sheer drop, then parachuting to safety. Although its not clear what motorcycle Cruise is riding, it could very well be the Honda CRF 450, like the one he was seen jumping off the ramp in the UK. Footages from these two scenes are likely to be stitched together for a single action scene. The last shoot in the UK was estimated to cost about 2 million GBP, so you can guess how much this could cost. A helicopter and a drone can be seen filming this scene.
Also Read : Resto-Modded Kawasaki KB100 is a Gorgeous Example of Restoration!
Once again, Cruise himself could be doing his own stunt. Tom Cruise (or let' say Ethan Hunt, Cruise's on-screen character) has been seen climbing the steepest of mountains without any gear, hang from the side of an airplane and even scale the highest buildings in the world in these Mission Impossible films. But what interests us more are Cruise's on-screen antics which involves any kind of vehicles. High-speed chase sequences are quite a thing in Mission Impossible films and Tom Cruise has been seen pulling off great stunts riding motorcycles in his films.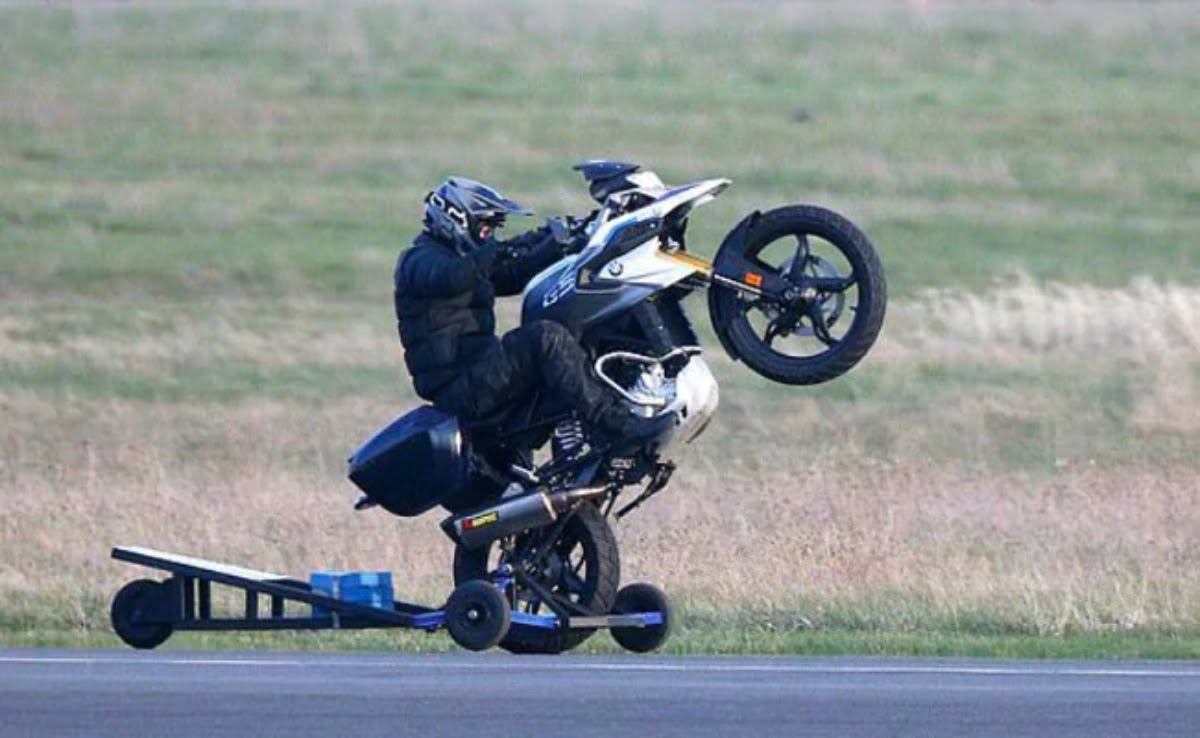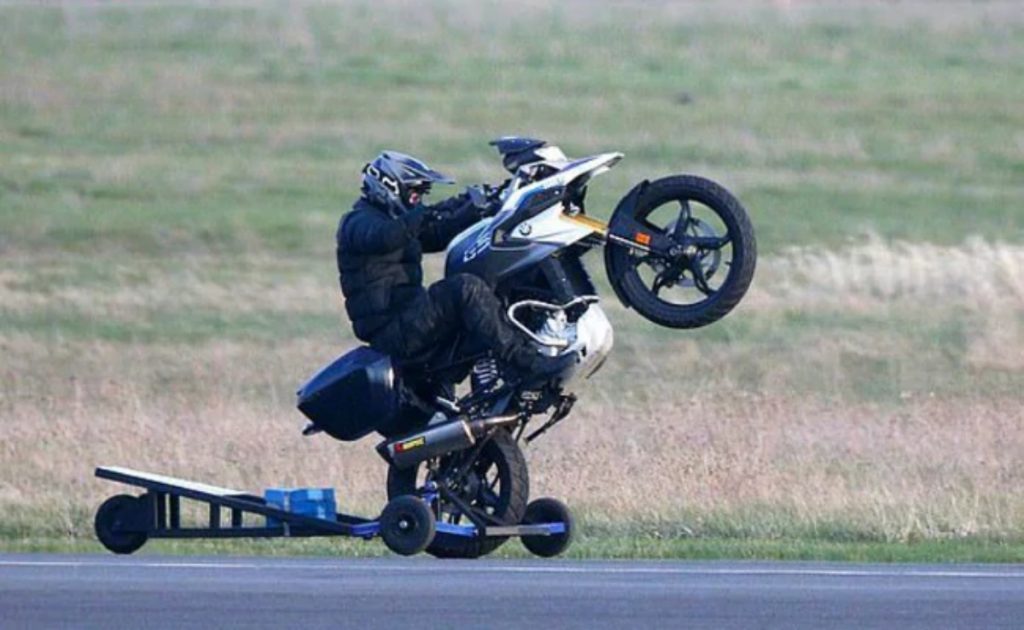 Also Read : Here's Your First Look at the Upcoming 2021 Ducati Monster 821!
Earlier this year, Cruise was also seen pulling off wheelies on a made-in-India BMW G 310 GS. It is speculated that that sighting was from the set of the same film, shot at the Dunsfold Aerodrome in Surrey. Tom Cruise has even himself admitted that he spends a lot of time training for motorcycle stunts in some of his earlier interviews. In earlier Mission Impossible films too, Cruise has performed many of the stunts himself, including the several bike chase sequences.
Join us for FREE NEWS Updates on our Whatsapp Community or our official telegram channel.