Chinese companies are known for straight-up coping most products. This Chinese Bugatti Chiron Copycat costs less than an Alto.
The Chinese automobile industry has become one of the biggest automobile markets in the world. Along with the latest cars, the country also has straight-up copies of many vehicles. There have been several court cases also. However, the cost of these copies is significantly smaller than the original model. For example, a new Bugatti Chiron Copycat has been launched in China. The new vehicle is called P8. In terms of price, it is cheaper than a Maruti Alto. Let's take a closer look at the Chinese Copycat Bugatti Chiron.
You May Also Like: Andrew Tate Lets His Assistant Drive His £2.7million Bugatti Chiron Pur Sport
You May Also Like: JDM Alto 660 Pwns The Mighty Toyota Fortuner – VIDEO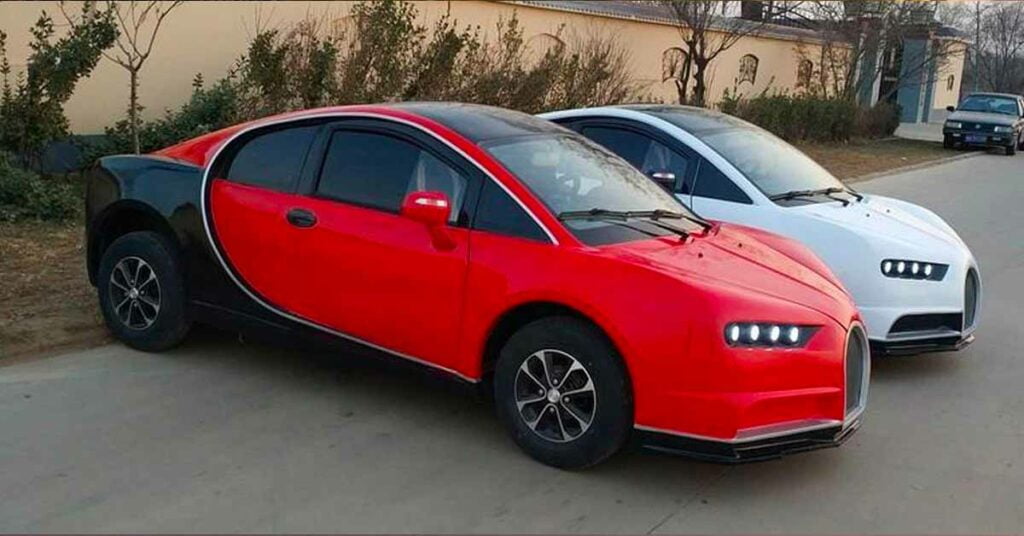 You May Also Like: New Alto K10-Based Compact Sedan Looks On Point! – VIDEO
The Shandong Qilu Fengde P8 is being manufactured by Shandong Qilu Fengde (based in China's Shandong Province). It looks very much like the Bugatti Chiron. It even uses the same dual-paint scheme. The new car comes in black and red or black and white color options. However, the Chinese company could not replicate the quad-turbocharged, W16 petrol engine of Bugatti. Due to the country's strict anti-pollution laws, the massive 8-liter engine (outputs 1500 HP, top speed 420 kmph) is bound to attract heavy taxes.
Instead, the Chinese Chiron uses an electric powertrain. It is powered by a 72V lead-acid battery. You can fully charge the vehicle (on 220V charging system) in around 10 hours. The electric motor produces 3.35 HP of power. The small car comes under LSEV or a low-speed electric vehicle. It can be driven without a license. While legally, the EV can be driven at a max speed of 50 kmph only, it can achieve 65 kmph. It offers a respectable range of 150 km on a single charge.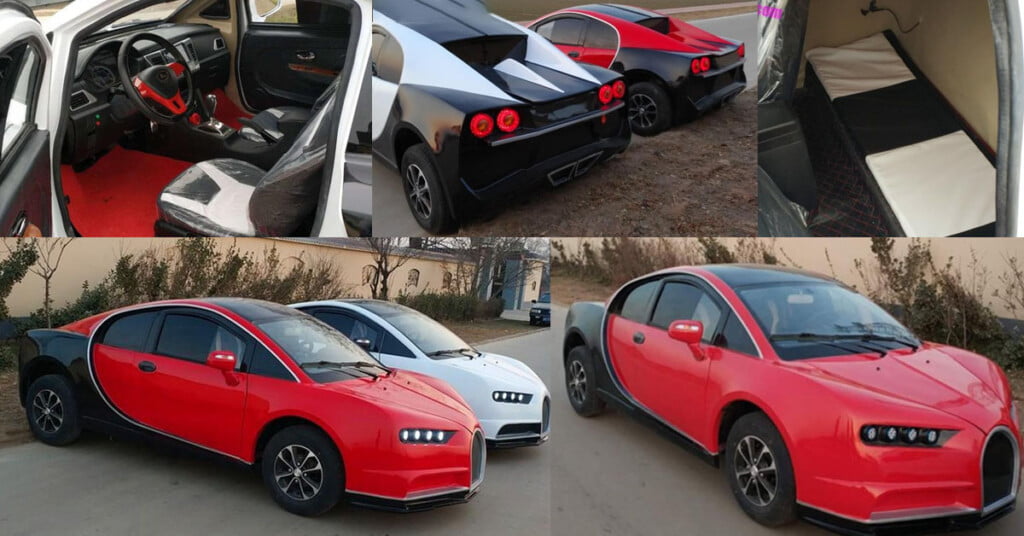 You May Also Like: New Maruti Alto K10 Build Quality Tested by Knocking & Banging
Inside, the company has added a 7-inch touchscreen infotainment system (which plays MP5 videos), a digital instrument cluster, and red carpeting. The Shandong Qilu Fengde P8 also comes with a decent boot. Unlike Chiron, the P8 comes with a rear seat. However, it can be practically used for purposes of storage only. Additionally, the company has added a big red kill switch in the center console. An emergency kill switch in an LSEV is required by law in China. Overall, the Shandong Qilu Fengde P8 seems like a decent car and costs less than a Maruti Alto.
Join our official telegram channel for free latest updates and follow us on Google News here.