In the Japanese Domestic Market, the Alto 660 is classified as a Kei car which is common in that market among city dwellers.
This is an astonishing post of a JDM Alto competing against a Toyota Fortuner, unintentionally. For the uninitiated, the JDM (Japanese Domestic Market) Alto is a Kei car that comes with a 660-cc engine and tiny dimensions. These have been popular in the Japanese market for decades now. Toyota Fortuner, on the other hand, is a bulky 7-seater SUV that is famous for being a capable off-roader. But what happens when these two travel side-by-side on a highway?
You may also like: Maruti Alto Makes it Through Bonnet-Deep Water – Why You Shouldn't Do It?
You may also like: Check Out Sidhu Moosewala's Toyota Fortuner with 20-inch Alloys
JDM Alto vs Toyota Fortuner
This post has been shared by carclub_102 on Instagram. In the short video clip, the driver of the Toyota Fortuner is seen recording while driving on a highway. Taking a look at the speedometer, he is driving quite fast as the instrument cluster flashes 166 km/h and thereabouts. However, what is even more shocking is that there is an Alto on the highway that is being driven at a similar speed. The Fortuner is not able to catch it for a long time. It is only when the Alto had to brake due to the road ahead that Fortuner catches up. The closeup reveals that it is the Kei Alto 660.
You may also like: Vlogger Priest Makes Tiny Maruti Alto His Home
Now, we don't know where this video clip has been shot. Nevertheless, this Alto 660 was spotted in India back in 2015. We had reported it back then. It might have been possible that Maruti was planning to bring it to our market at the time. However, it never happened. In today's age, it seems even a more remote idea because of the market trend favouring SUVs in every segment. Therefore, it is highly unlikely that we will ever see this Kei car on our streets. But this video shows the capability of this compact hatchback even with its smaller engine and dimensions.
You may also like: Affordable Cars Like Maruti Alto and Renault Kwid to Discontinue?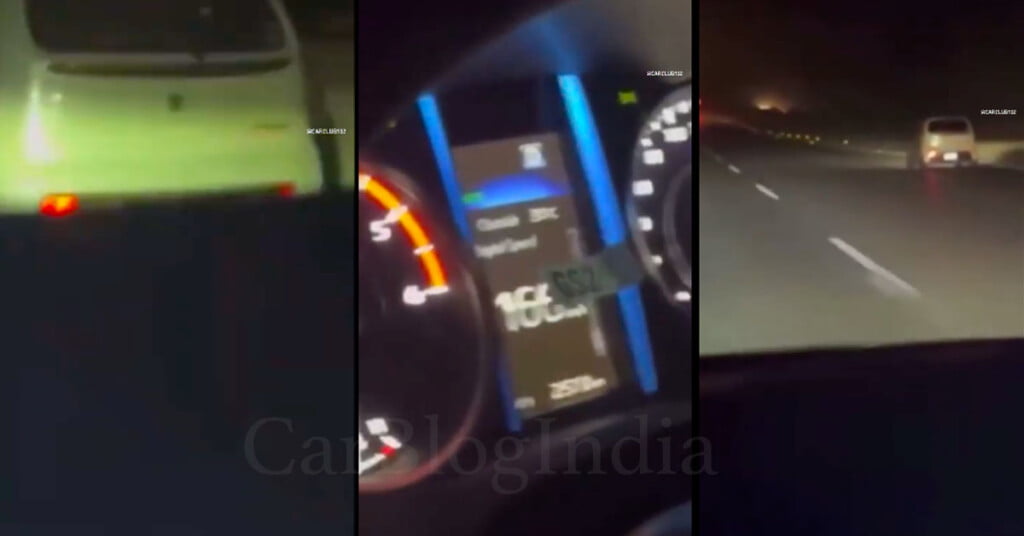 Specs
The Alto 660 comes with a 660-cc 3-cylinder petrol engine that produces 51 hp and 63 Nm of peak power and torque. This engine comes mated to either a 5-speed manual or a CVT transmission in the Japanese market. These figures are decent for a small car that is primarily used within the city premises which is what makes them so popular. What are your thoughts on this unique video of these two vehicles travelling at such high speeds?
Disclaimer- The embedded videos/ external content is/are being used as a convenience and for informational purposes only; they do not constitute an endorsement or approval by Car Blog India of any of the products, services, and /or opinions of the corporation or organization or individual. Car Blog India bears no responsibility for the accuracy, legality, and/or content of the external site or for that of subsequent external videos/ external content. Contact the external publisher for answers to questions regarding its content.
Join our official telegram channel for free latest updates and follow us on Google News here.