When you drive on Indian roads, you would often come across some weird scenarios. This video falls exactly in that category and captures an auto driver pushing a mini truck with his leg.
You would not often see a more weird scene than this auto driver pushing a mini truck with his bare leg. Yes, you heard that right! This video footage has been captured by a dashcam of a Rapid owner who is our reader. He shared this unique, hilarious and potentially dangerous video with us while he was out and about. Let us check out the details of this bizarre event.
You may also like: Traffic Police in This City Offering 75% Discount On Challan Payments
You may also like: This Modified Lamborghini Replica Is Actually A Honda Civic
Driver Pushing A Mini Truck With His Leg
The Rapid owner is driving on a normal highway with moderate traffic. Since he is a car enthusiast, he has installed a dashcam on his car to capture a multitude of things. Incidentally, his camera captured this weird incident where the passenger of an auto is seen pushing ab LPG mini truck using his bare leg. It might be in a humourous sense or the mini truck might need assistance due to some problem in his mini truck. Whatever the case may be, attempting such stunts could go wrong very quickly. This is a dangerous scenario, where if either of the two vehicles must apply sudden braking due to any reason, the guy will suffer immense injuries. Also, this might cause inconvenience to the traffic on road as well.
We urge our readers to never attempt such stupid ideas on the roads. Indian roads are already infamous for being extremely dangerous even under normal circumstances. With such irresponsible actions, it will cause even more problems to everyone on the road. This post should create awareness among the readers who could further pass on this information to everyone to maintain road safety and follow all traffic rules. Together we must strive towards creating a better environment on our roads and prevent accidents as much as we can.
You may also like: WATCH Rs 2.5 Crore Worth Heavy-Duty Kenworth Truck on Indian Roads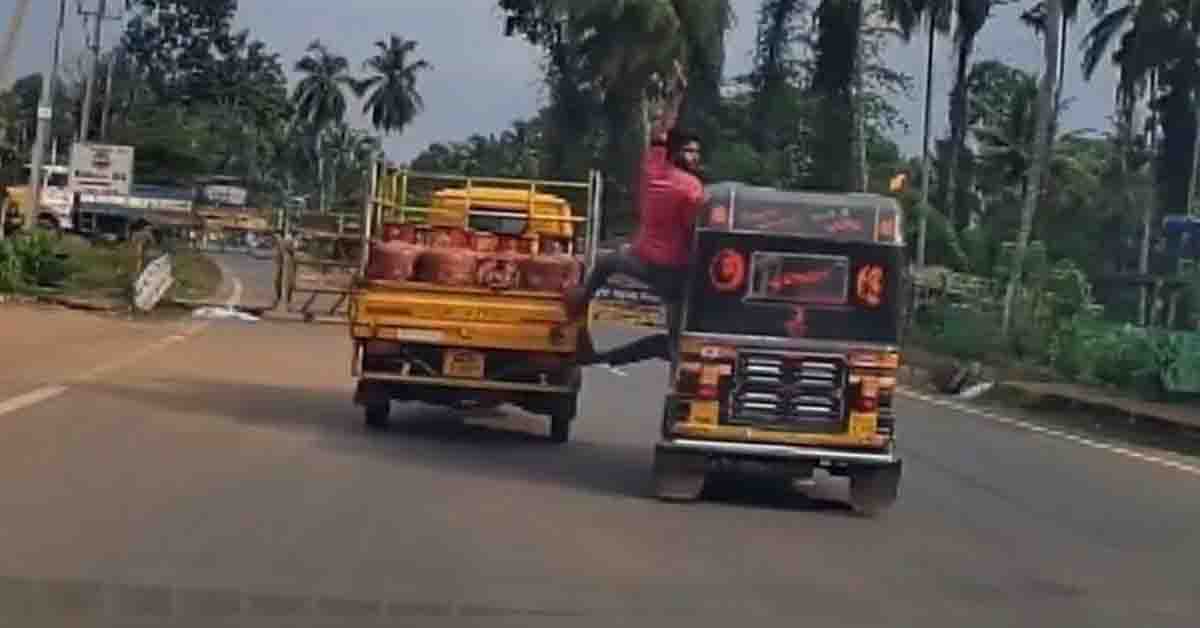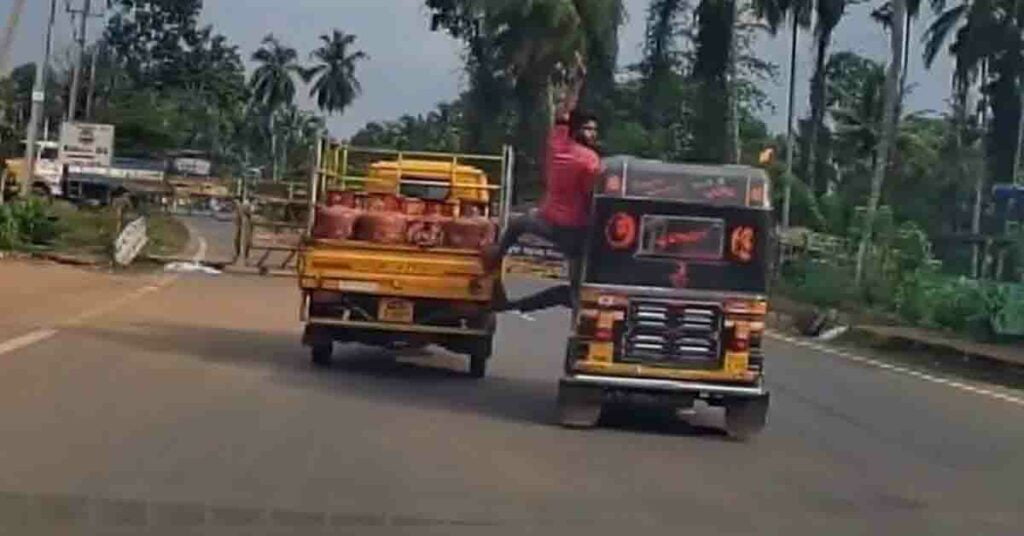 Lastly, if you see anyone attempting such dangerous stunts on a highway, make sure to intimate the authorities so that appropriate action could be taken for endangering so many lives.
Join us for FREE NEWS Updates on our Whatsapp Community or our official telegram channel.