Ducati Motor Holding S.p.A and Italian Motorcycle brand well known for its sporty motorcycles is for sales by its owner. Its owner privately and is for sale for about 1 billion Euros (approximately Rs. 6600 Crores). Ducati was found in 1926 and has been owned by multiple groups and holdings since the year 2008 when the ownership was taken over by Performance Motorcycles SpA from Italy. Now the same group is interested in selling it for 3 times the investment it has made in the year 2008. Ducati as a motorcycle brand had a rich heritage and lineup of motorcycles which are known around the world for their sporty character. The popular ones include – Ducati Monster Series, Ducati Diavel, Ducati Hypermotars, Sterrtfighter etc. to name a few.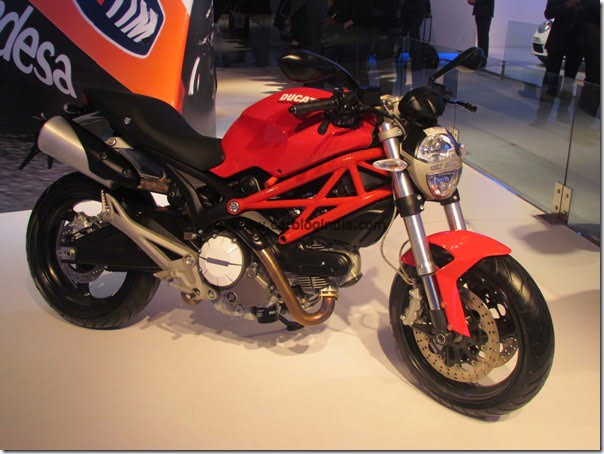 image – Ducati M795/ Monster 795 India
With the Ducati up for sale, a lot of global automobile giants including the BMW, Volkswagen and Indian group Mahindra and Mahindra has shown interest to but the same. With a long developed knowledge and expertise of Motorcycles technologies and engine development, Ducati can prove to be a very useful acquisition for these groups in the longer run. With gradually developing reach of Ducati, as it has been launched in India and other Asian countries also, will also result in improved sales and revenues for the brand and will be a wise investment.
Such takeovers and acquisitions usually prove to be beneficial in the longer run but the question arises how much is the fair price for such an acquisition, which is a very subjective thing as an experienced entrepreneur or Investor can best judge the worth of a brand like Ducati.
If we talk of the impact of possible take over of Ducati by M&M group in India, we can possibly see more of the operations shifting towards India and setting up for CKD units or in longer run main assembly units in India for Ducati. Just like Tata is gradually spreading JLR operations out to Asia for better economical returns and using benefits of low cost of operations in Asian Countries. Well, its still a decision to be taken, we will keep you updated in the same. For latest updates, you can stay tunes to us by liking our official Facebook Page and sign up for free email newsletter.
check out more-