The government also has clarified that any individual can install the charging stations!
Electric vehicles are the future and to ensure the pollution free environment and maintaining the ecosystem, Government of India too has been taking initiatives to bring electric cars in the market.
Now, after listening to the concerns of EV owners, the government has proposed a new and revised guidelines to improve the charging infrastructure in the country.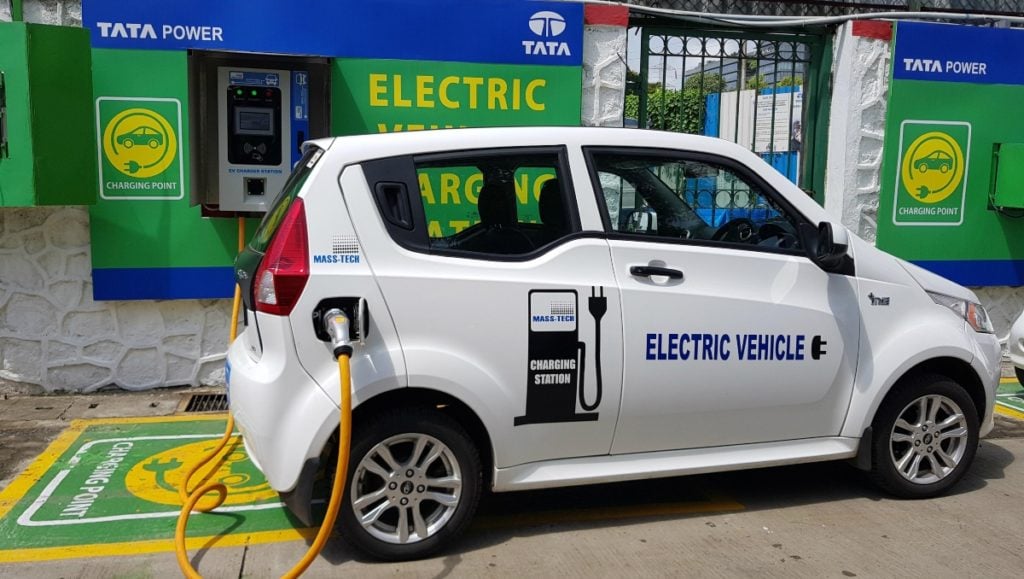 Under the revised guidelines, the phase states that one charging station in every three sq km is to be set and one charging station at every 25 km is to be installed at both sides on the intra-city highway for EV owners and this will help the infrastructure on both side.
Also Read: Mahindra Confirms Electric XUV300 With 300 Km Of Range
Mr RK Singh, Union Minister, The Ministry of New & Renewable Resources have approved the guideline. He also segregated this process in two phases – all the megacities and expressways connected to megacities will be covered in the first phase which will be completed in 1-3 years.
And all the big cities which be counted in the second phase which will see a duration of 3-5 years. The guidelines further state that fast-charging stations will be installed at every 100 km with the Bureau of Energy Efficiency (BEE) nominated as the central nodal agency to facilitate installation of charging infrastructure.
In addition to the revised guidelines, the ministry also assumes that most of the charging will be done at homes or at offices and it totally depends on the customer whether they want to use the fast charging or not.
Also Read: MG Motors India Joins Delta Infrastructure For eZS Easy Charging Stations
The guidelines also say that private charging at offices or residencies shall be permitted and distribution companies (DISCOMs) shall facilitate the same. Also, the domestic charging will be charged as per the domestic consumption of electricity.
Also, public charging stations will be a de-license activity and any particular individual is free to set up for the same. The amendment also states that PCS (public charging station) owners have the freedom to install chargers of different standards ( CCs, Type-2 AC, Bharat AC 001 and CHAdeMO) depending on the requirement of the market.
As per the approval of revised guidelines the PCS and individual owners are free to install any fast/moderate or slow charger as approved by DST/BIS standards. The tariff for PCS will be determined by the appropriate commission in accordance with the tariff policy issued under section 3 Act of Electricity, 2003.