While it has not been a long time since we have had Electric vehicles (EVs) in our market, we are still able to define segments for all the EVs that we currently have in India. There are different ways to define segments for EVs, but we will consider the most important aspect, which decides which car to for by the customers, the price. Now we understand that the battery pack, charging times, type of charging and range are also extremely important, but to start with people will have to consider the price point at which they are able to buy an EV. So we'll divide the segments according to prices and also deduce where the upcoming Tesla Model 3 fits in.
Also read: All the models in the fleet of Tesla – Which one will make it to India?
Electric Vehicle segment under Rs 25 lakh
This is undoubtedly the most popular and volume-intensive segment in India because of the accessibility and affordability. It may not be affordable in the traditional sense, but when it comes to the EV market, under Rs 25 lakh is not very expensive either. This is mainly because the electrification has not yet been mass adopted and the volumes of the battery packs remain low. But like any other technology, it is just a matter of time before the prices will come down. Until then, however, we have to make do with this being the cheaper version of EVs. This segment is very competitive at the moment with 5 cars on offer.
Also read: First Tesla in India seen on Mumbai roads!
Tata Tigor EV
The Tigor EV is one of the two electric offerings from Tata. This has a battery pack of 21.5kWh and a range of 213km. Being a relatively smaller car and also used mostly for commercial purposes the power out is not very impressive at 41hp and torque stands at 105Nm. Full charging with a regular AC charger takes around 12 hours and 0-80% with a DC charger takes 2 hours. The second-most affordable EV in the country costs Rs 10.58 to Rs 10.90 lakh, ex-showroom.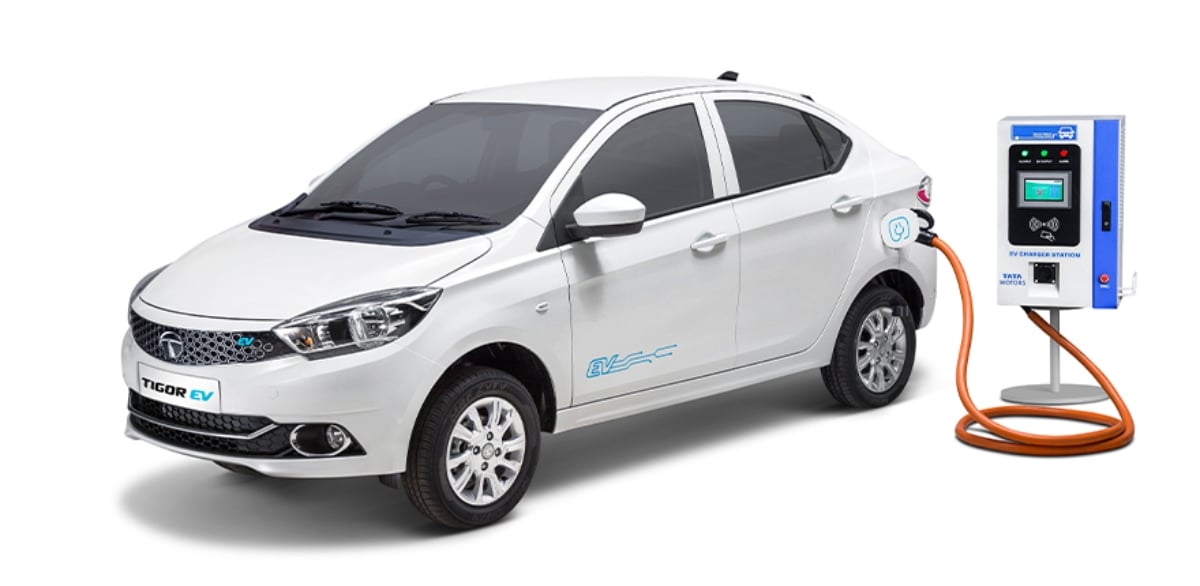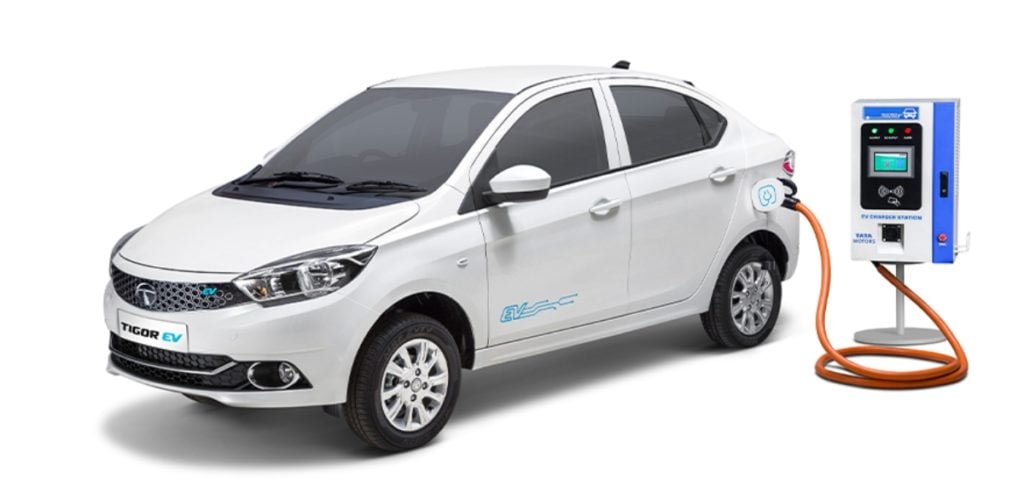 Also read: How is Electric Vehicle market evolving in India!
Mahindra eVerito
The eVerito is the first EV on sale in India. It has a battery pack of 18.55 kWh and an ARAI rated range of 140 km. The range has been a complaint b the customers because the real-world figures will be even lower than that. The Mahindra eVerito. makes 42hp and 95Nm, which is also not very exciting. A full charge with a normal AC charger will take around 12 hours and 0-80% with a fast charger does the job in 1.5 hours. With a price range between Rs 10.15 lakh and Rs 10.49 lakh, ex-showroom, eVerito is the most affordable EV in the country.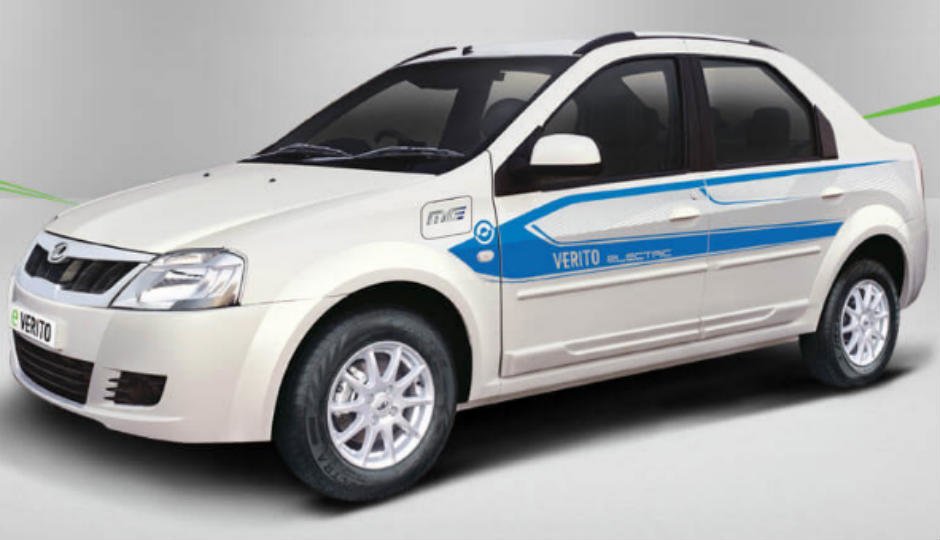 Tata Nexon EV
The most selling and popular car in the country comes from Tata in the form of Nexon EV. The ICE version of the Nexon has gained a ton of popularity because of its 5-star Safety rating and that has carried to the EV avatar of the Nexon as well. It has a decent battery pack of 30.20 kWh capacity and a range of 312 km. The power that the EV makes is an impressive 129hp and 245Nm torque. Regular charging from 10% to 90% takes around 8.5 hours, whereas 0-8-% with a DC faster charger takes just one hour. The prices o Nexon EV start from Rs 13.99 lakh to Rs 16.25 lakh, ex-showroom.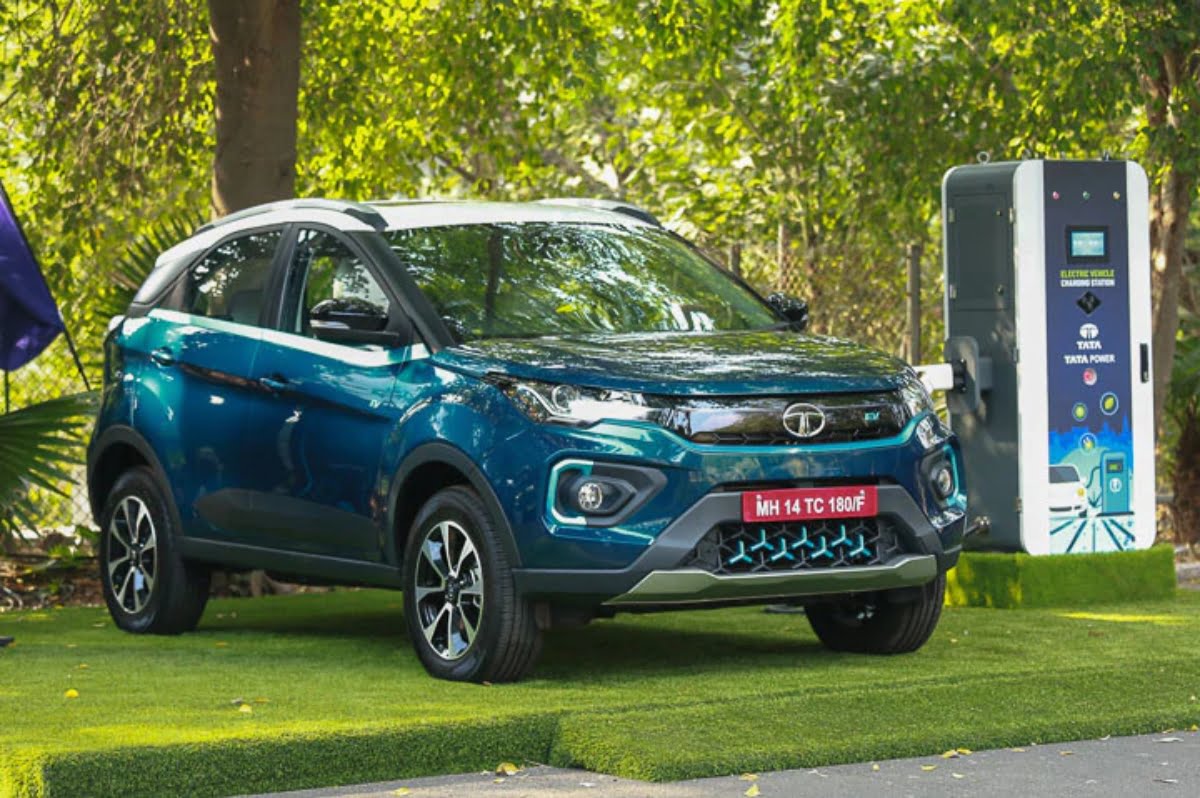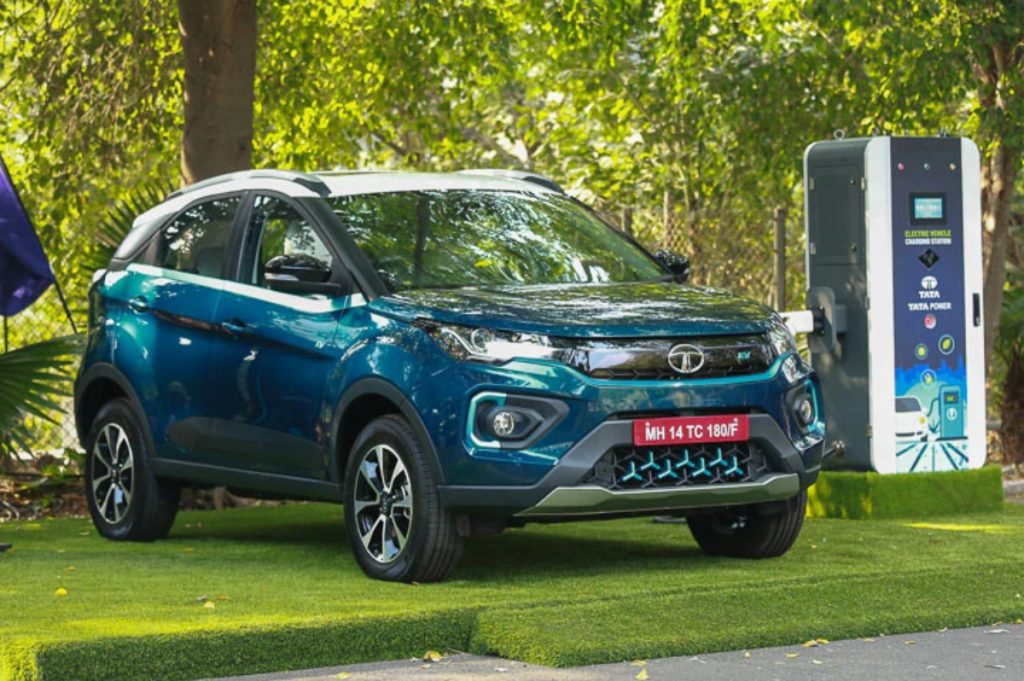 Also read: Jaguar I-Pace is coming to India in 2021 – Expected Powertrains, features and prices!
Hyundai Kona EV
Hyundai is also trying its hand in the Indian EV market with its Kona Electric SUV. It comes with a 39.20 kWh battery pack which gives it a range of a massive 452 km. The Kona produces 136hp and 395Nm and can be charged to full in 19 hours with a regular charger. The DC faster charger takes around 1 hour to charge from 0-80%. Kona is a rather expensive EV with prices ranging from Rs 23.75 lakh and Rs Rs 23.95 lakh, ex-showroom.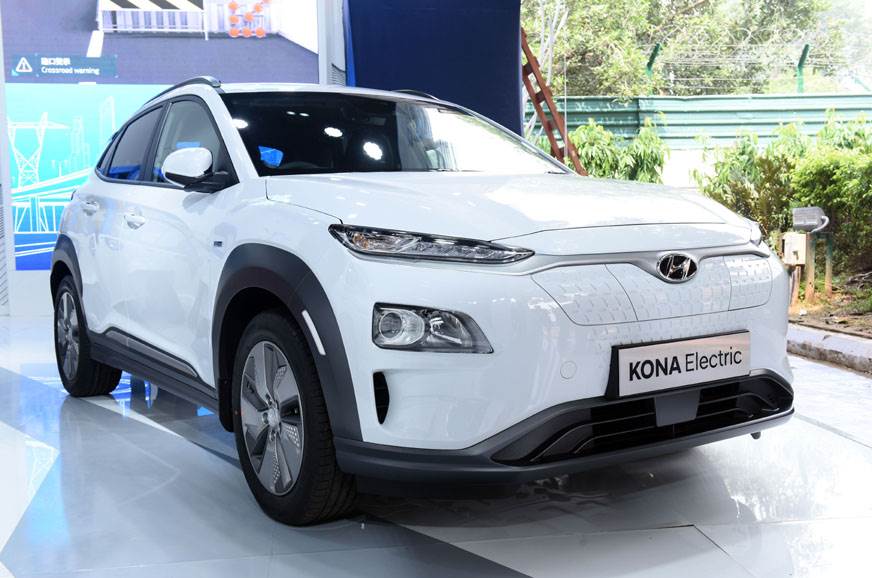 MG ZS EV
The new player in the Indian automobile market has come all guns blazing with an electric offering in the mix as well. The ZS EV has a battery pack of 44.5 kWh and a range of 340 km. This battery produces 143 hp and 353 Nm and can be charged from 0-100% in 16-18 hours with a normal AC charger. The fast charging takes 50 mins to charge from 0-80%. The ZS EV costs Rs 20.88 lakh and Rs 23.58 lakh, ex-showroom.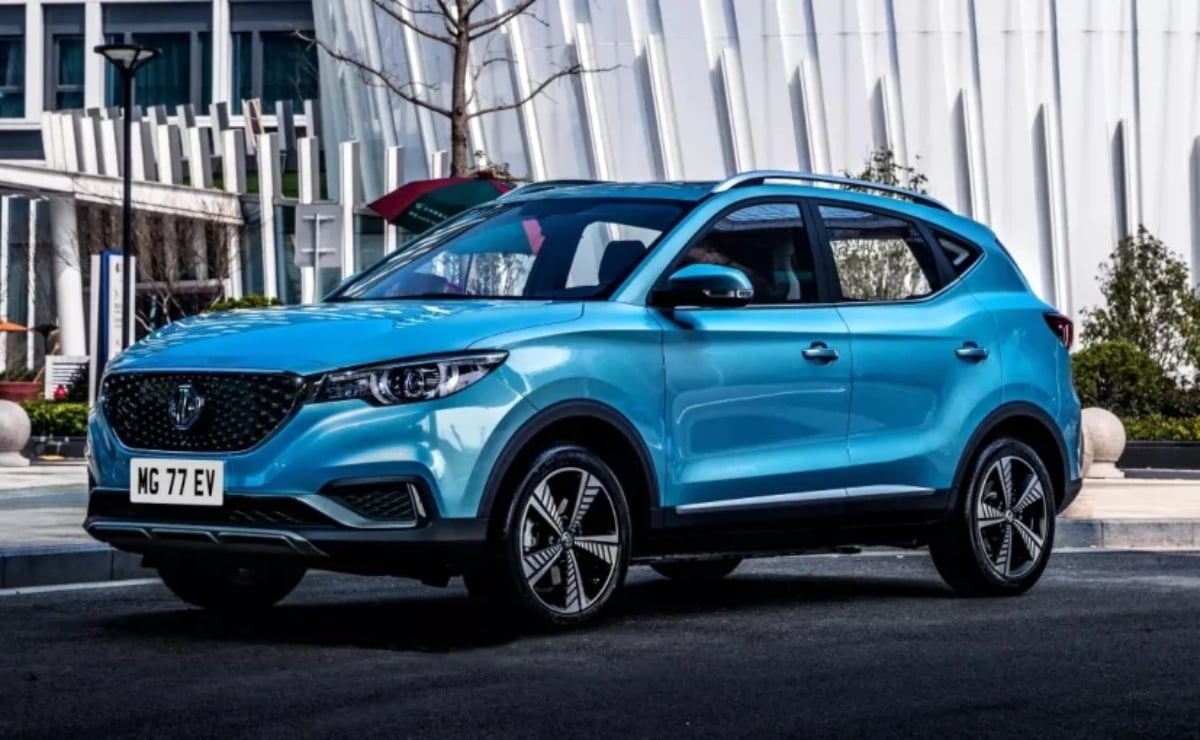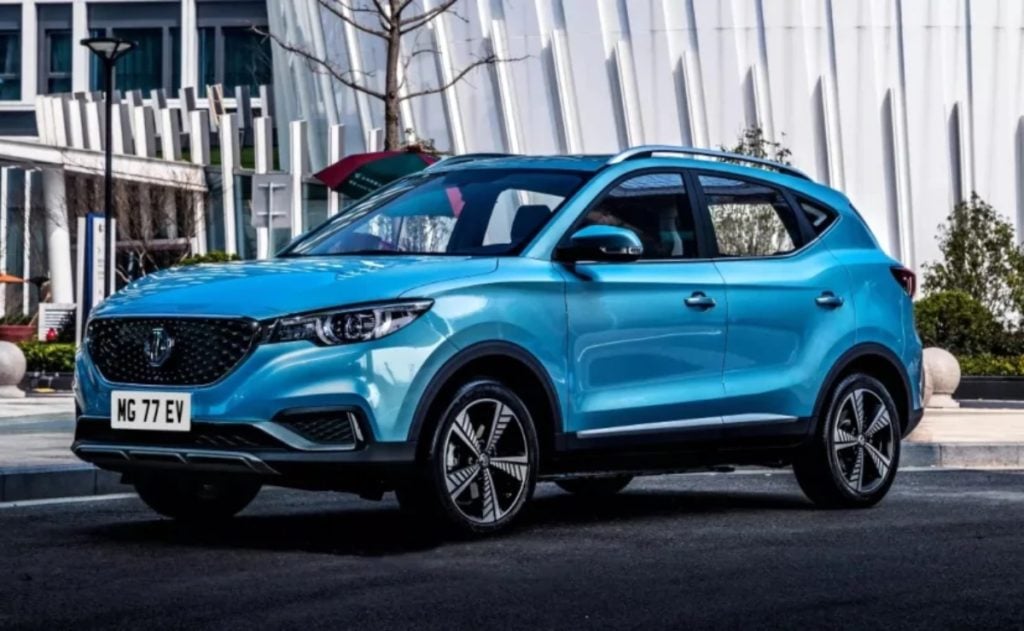 Also read: Cost of ownership – Petrol vs Diesel vs Electric Vehicle!
Electric Vehicle segment around Rs 1 Cr
Mercedes EQC
The luxury electric SUV in the country comes from Mercedes in the form of EQC which costs a whopping Rs 99.30 lakh, ex-showroom. It comes with a massive battery pack of 80 kWh which produces 408hp and 760Nm and has a claimed range of more than 450km. The massive battery takes around 21 hours to charge fully with a regular AC charger and a mere 40 mins to charge from 0-80% with a DC fast charger. The competition will come from the upcoming Audi e-tron and Jaguar I-Pace coming later in the year with a similar price tag.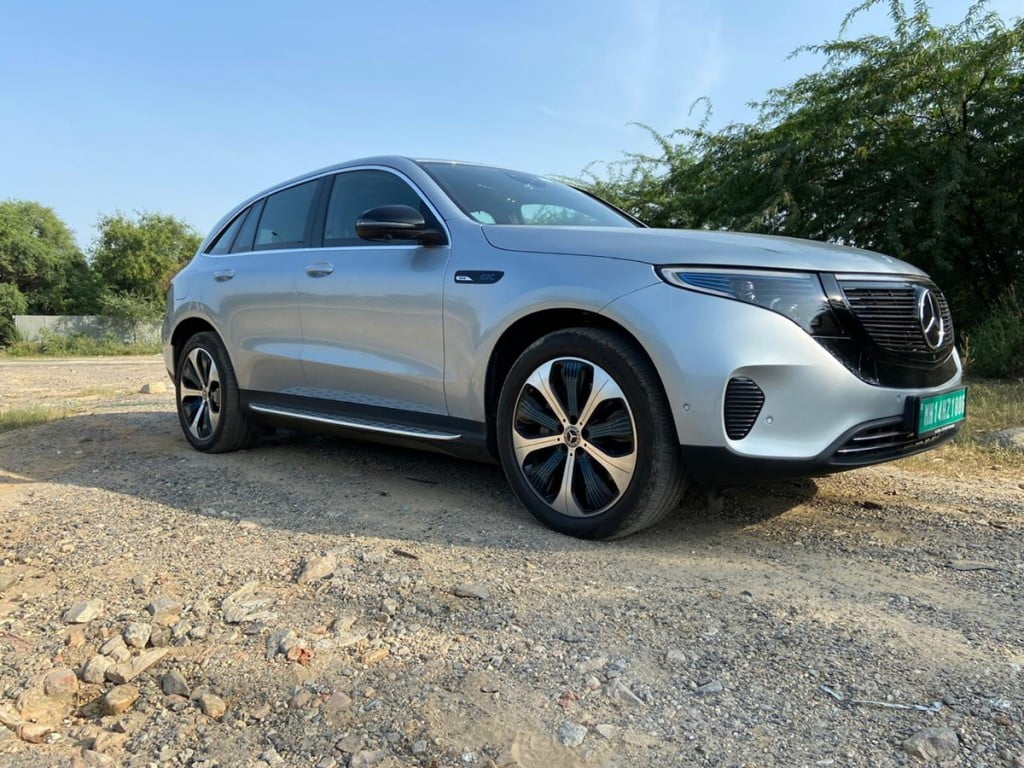 Where will Tesla Model 3 fit in?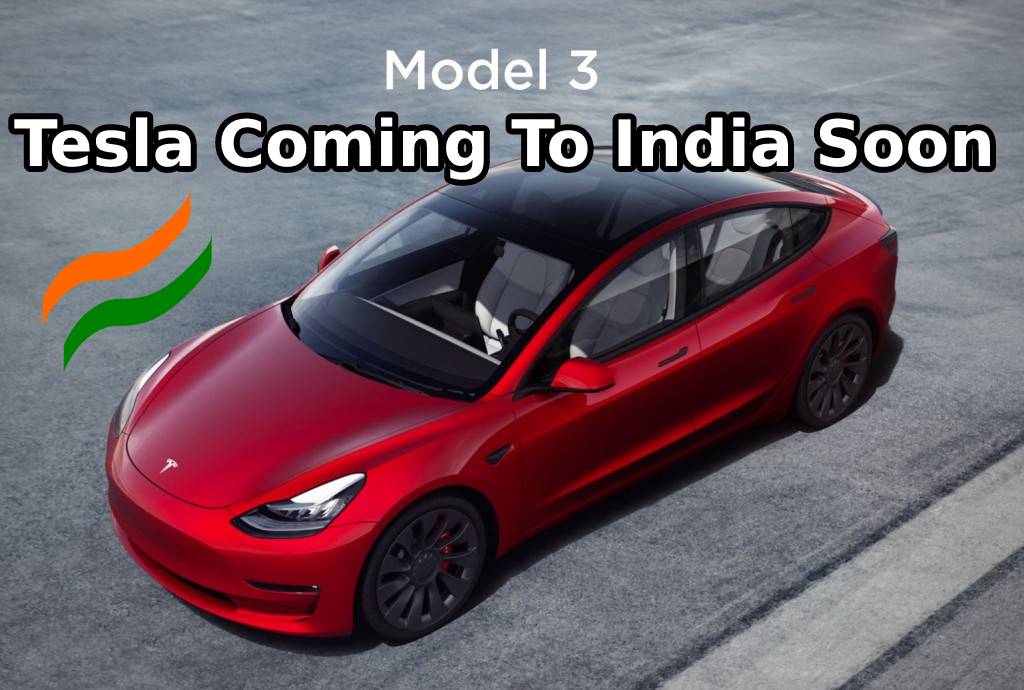 Tesla has announced that it will come with its first offering for India sometime this year. The speculations are that the Model 3 will make its way into our market. We have done a complete story about the Model 3 and we expect a price point of around Rs 55 lakh, ex-showroom. This will ensure that Tesla sits in the middle segment for now and might actually end up eating the potential customers of the Mercedes EQC, Audi e-tron and Jaguar I-Pace. We will find out very soon how things pan out.