Ford EcoSport in a 4WD guise has been spied in Chennai recently. However, it is not great news for the Ford fans in India. That is because Ford remains firm on the decision of stopping manufacturing for the Indian market but continues to fulfil commitments to the other countries. It exports cars and engines for those vehicles from India. The major markets for Made in India Ford cars are Asia-Pacific, the Middle East and Africa. Ford still hasn't discontinued the EcoSport in these markets and hence will have to cater to the needs of these customers by manufacturing in Chennai. We have spotted a 4WD version of the Ford EcoSport doing testing on the streets of Chennai. Here are the details of it.
Also read: Watch Ford EcoSport Saving IDIOT Biker From Fatal High-Speed Crash!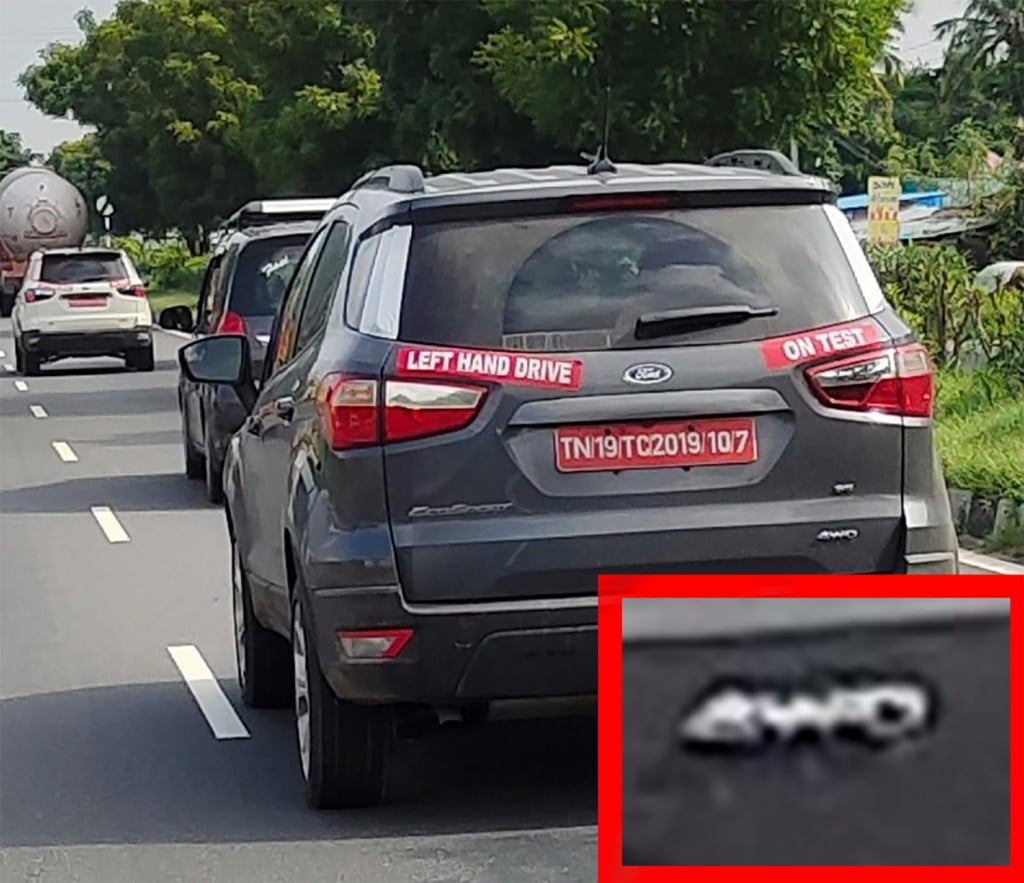 Ford EcoSport 4WD Spied
The images above show the compact SUV plying on the road with Left Hand Drive warning. It also says that this is a test mule. On closer inspection, one can clearly read the 4WD badging on the boot lid. Now, India never had a 4WD version of the EcoSport in production. This means that this version is manufactured for export to the countries and regions mentioned above. Apart from the 4WD badging, there are not too many changes from the one that was on sale in India. Ford decided to stop production in India due to low volumes in sales. The production capacity of Ford was too high and the company was losing money running in billions of dollars. That is when Ford decided to pull the plug and quit our market altogether. It operates as a niche player with imports and will continue in that fashion for the foreseeable future.
Also read: Ford EcoSport Owner Wanting To Upgrade Finds Out Non-availability of Base VW Taigun!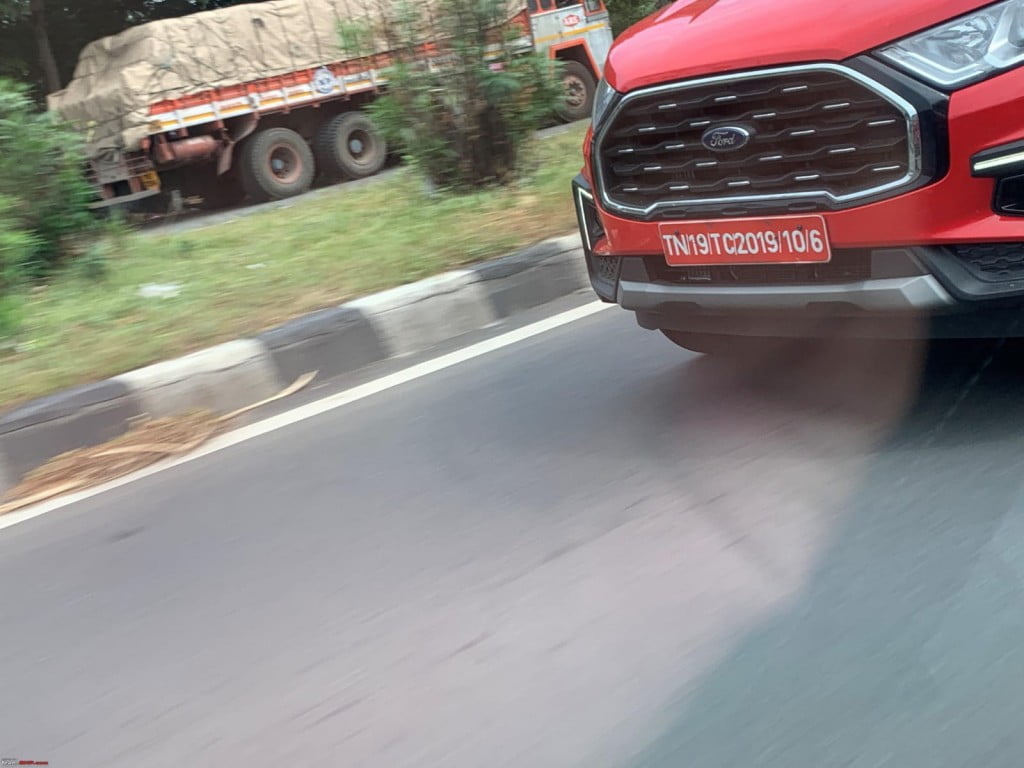 Specs
Before the discontinuation, the Ford EcoSport came with a 1.5-litre naturally aspirated petrol engine good for 120 hp and 149 Nm and the 1.5-litre diesel engine makes 100 hp and 215 Nm of peak power and torque respectively. There are options of either a 5-speed manual or a 6-speed automatic gearbox. It is most likely that Ford exports the cars from India with the same powertrains as well. However, there could be some other engines that are being manufactured in India as well. Ford might announce the discontinuation of the EcoSport in the international markets soon as well and this could mean that this batch of SUVs could well be the last batch being manufactured.
Also read: Ford EcoSport Owners Get Recall Notice But Service Centre CLUELESS