Here is a crash of the Ford EcoSport which highlights why we will miss the compact SUV. Ford had recently stopped its manufacturing in India. The American carmaker was experiencing huge losses and with no new products on the horizon, decided to pull the plug. However, it has not left our market completely. Ford will continue to operate as a niche player with imported products like Mustang, Mach-E and Ranger Pickup trucks. Also, Ford has promised to keep offering the service to its over one million Indian customers for the foreseeable future. Here are some images posted by the EcoSport owner on a Facebook group highlighting the safety aspect of the compact SUV.
Also read: As Ford Stops Production, What Happens to EcoSports Facing DPF Issue?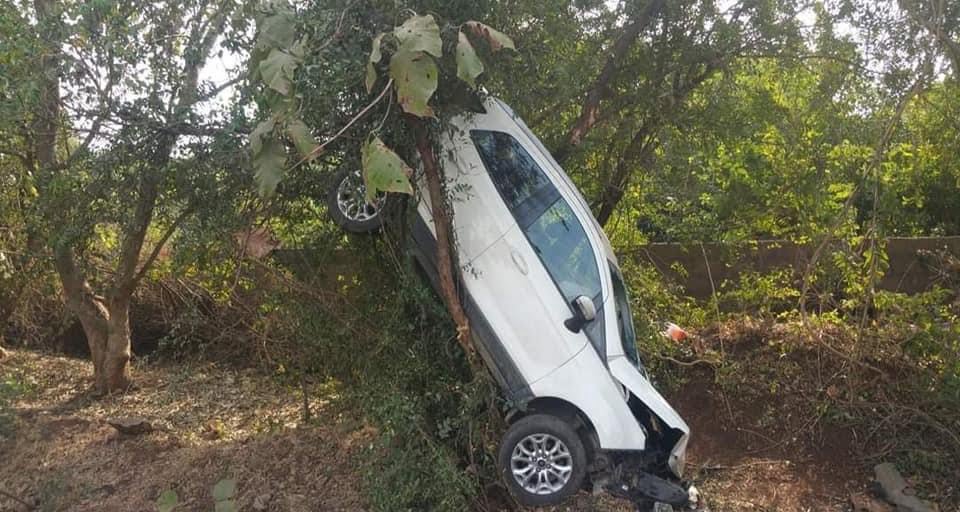 Ford EcoSport Compact SUV Crash
The owner posted the story on a Facebook page and informed the members that even after this horrible crash, no one got seriously injured. This is a testament to the build quality of Ford. All the cars from Ford had this rugged build and we have seen the effect it has on the safety of the car on multiple occasions. The images show that it was quite a fall and the car seems to have stuck on a tree. The windshield is completely shattered. The front end has hit the ground and the damage is evident. The airbags have been deployed. That could be the reason why no one got seriously injured. Apart from the front end, no other components seem to be damaged severely. We still urge people to drive carefully and take care of the traffic rules so that such incidents could be avoided.
Also read: Unlike Indians, Americans Celebrate Discontinuation of Ford EcoSport!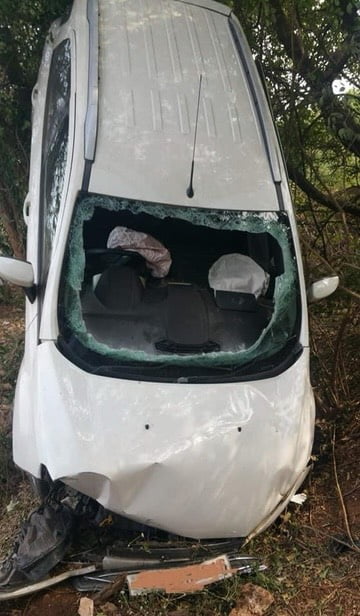 Specs
Before the discontinuation, the EcoSport came with the options of a 1.5-litre naturally aspirated petrol engine good for 120 hp and 149 Nm and the 1.5-litre diesel engine makes 100 hp and 215 Nm of peak power and torque respectively. There are options of either a 5-speed manual or a 6-speed automatic gearbox. It rivalled the likes of Nexon, Sonet, Venue, Brezza, XUV300 and more.
Also read: What Should Ford Buyers Who Paid in Full But Awaited Delivery Do Now?