In another instance of showcasing the build quality of the Ford EcoSport, it kept all the passengers safe in a huge crash. There have been numerous events where the EcoSport has withstood huge impacts and kept everyone safe. This is a testament to Ford's build quality and the reason for EcoSport's huge success and popularity. However, now that Ford has quit manufacturing in India, the EcoSport owners are anxious about the future. Many owners are trying to sell their Ford vehicles at huge discounts and this might well be the best time to own a Ford car. But one has to be careful as the number of Ford service workshops will be scarce. In fact, after 5 years, there is no guarantee despite the company's claims of offering service for the next 10 years in the country. Let us check out the details of this incident.
Also read: Unlike Indians, Americans Celebrate Discontinuation of Ford EcoSport!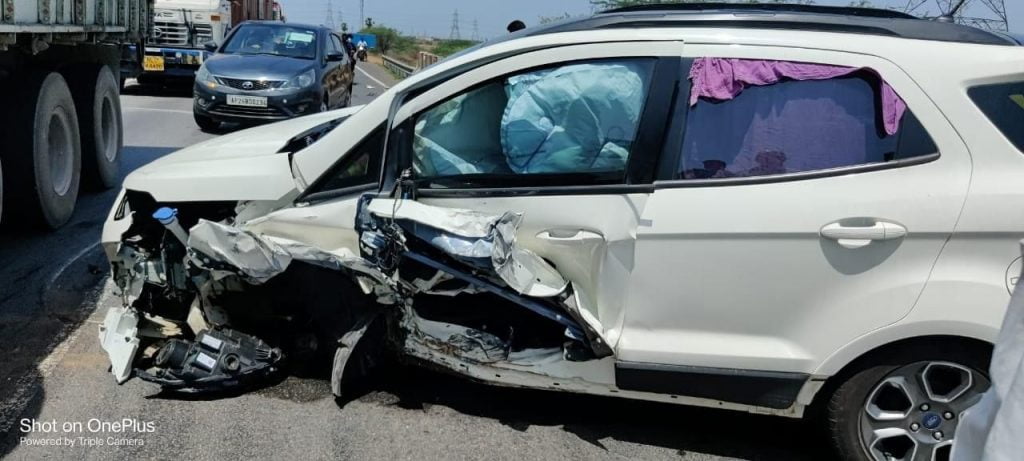 Ford EcoSport Keeps Everyone Safe In Crash
The owner of the EcoSport has shared this unfortunate incident on Facebook. The images tell the huge crash and its aftermath on the body of the compact SUV. The front left side of the EcoSport is almost entirely damaged. We don't have the details of how this happened. But starting from the left fender, all the way back to the B-pillar, the entire body is crumbled. Somehow, the glass didn't break from where the opened airbags are visible. The tyre is gone and the inside of the inside is clearly exposed. It is rare for this area of the car to get so heavily damaged and passengers still escaping unhurt. The damage is restricted to the B-pillar itself. The rear door and area beyond that seem normal. This is a prime example of Ford EcoSport keeping the passengers safe in the worst-case scenario of a huge crash.
Also read: Ford Owners Show Love For Brand As Exit News Leaves All Heartbroken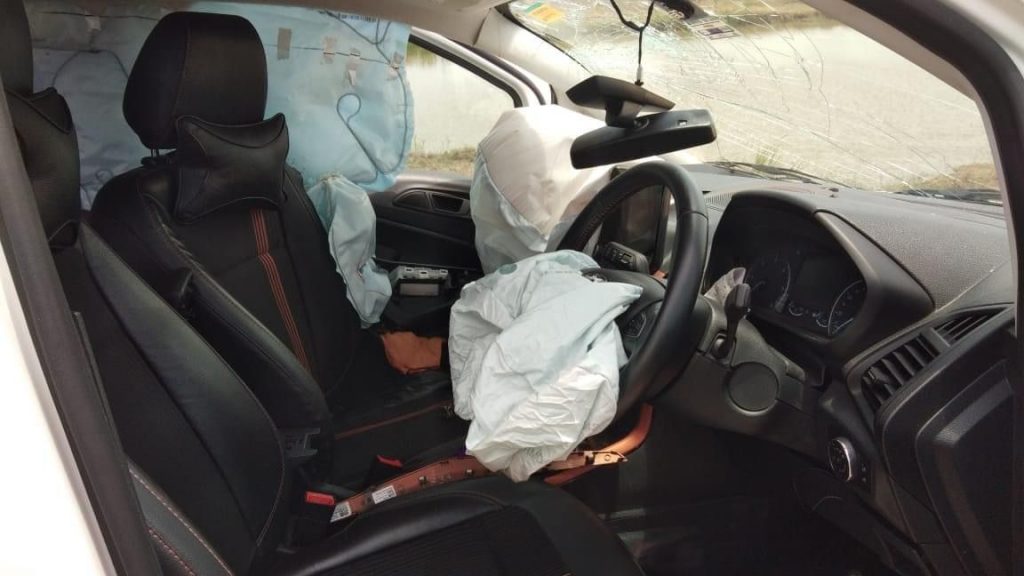 The EcoSport was about the receive a facelift just before Ford announced the discontinuation of all its products in India. It will keep operating as a niche brand in India with imports in small numbers. This will include products like Mustang, Mach E and Ranger pick-up truck. Ford will stop exporting from India in a phased manner as well. The Ford cars will now come as CBUs which will attract huge import fees.
Also read: What Should Ford Buyers Who Paid in Full But Awaited Delivery Do Now?