It is fascinating to experience some of the outrageous 'issues' of Bollywood celebrities sometimes and this incident qualifies for that category.
Netizens brutally trolled Harsvardhan Kapoor for an interview where he said that he is thinking of buying a used Lamborghini. He mentioned that a new Lambo will cost him about Rs 3 Crore, whereas he might be able to get his hands on a pre-owned sports car for around Rs 1 Crore. This caused a frenzy among the social media users who bombasted Twitter with some hilarious and witty tweets. Here are a few examples of it.
You may also like: Watch Mahindra Thar Drift on Snow Like PRO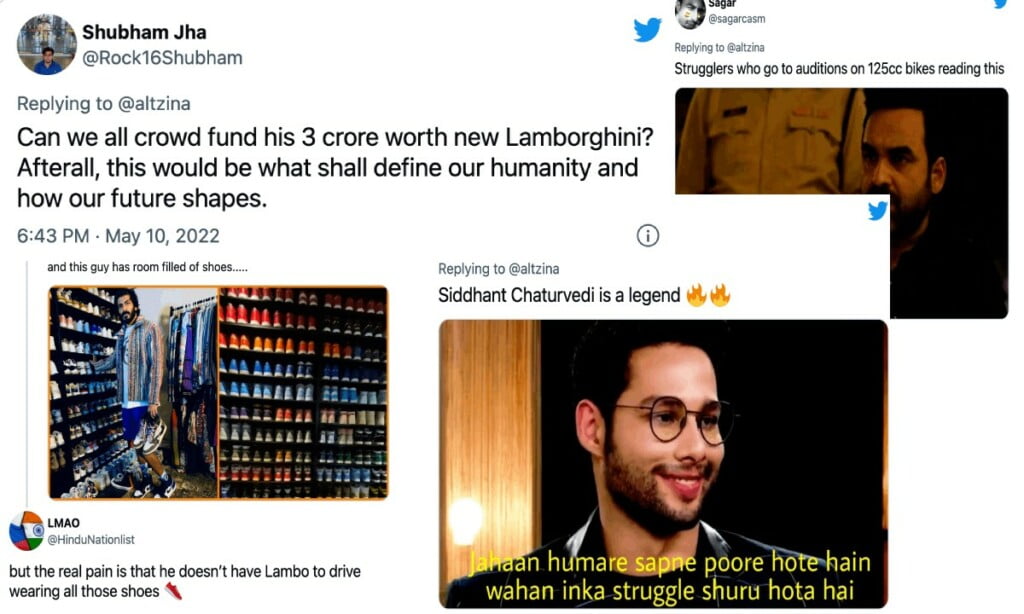 You may also like: BJP MLA Seen Pushing His Tata Safari, Trolled by Congress
Harsh Varrdhan Kapoor Trolled For A Used Lamborghini
In a recent interview at Mashable India, Harsh appeared to promote his latest Netflix film, Thar. It stars his father and legendary actor, Anil Kapoor along with Fatima Sana Shaikh. At one point during the interview, Harsh mentioned that he buys his own stuff and receives no help from his parents which is why owns just one car instead of 5 and doesn't have 30 watches. That is when he states that he might buy a used Lamborghini that would cost him around Rs 1 Crore instead of a new one, that would be priced at around Rs 3 Crore. This is when the general public lost it and swamped social media with funny comments.
You may also like: Nitin Gadkari Checks Out New Honda City e:HEV Hybrid
One Twitter user said, "Strugglers who go to auditions on 125cc bikes reading this." Another one trolled Harsh by posting this, "But the real pain is that he doesn't have Lambo to drive wearing all those shoes. I can feel his pain" in addition to posting a photo of Harsh with a unique collection of hundreds of pairs of shoes. During any such instance, people don't forget to bring up the iconic statement by Siddhant Chaturvedi which he said to Ananya Pandey, "Jahaan hamare sapne poore hote hain wahan inka struggle shuru hota hai'. A few other comments took a dig at Harsh by proposing crowdfunding to buy a Lamborghini for him.
You may also like: Anand Mahindra Gifts A House To Idli Amma On Mothers' Day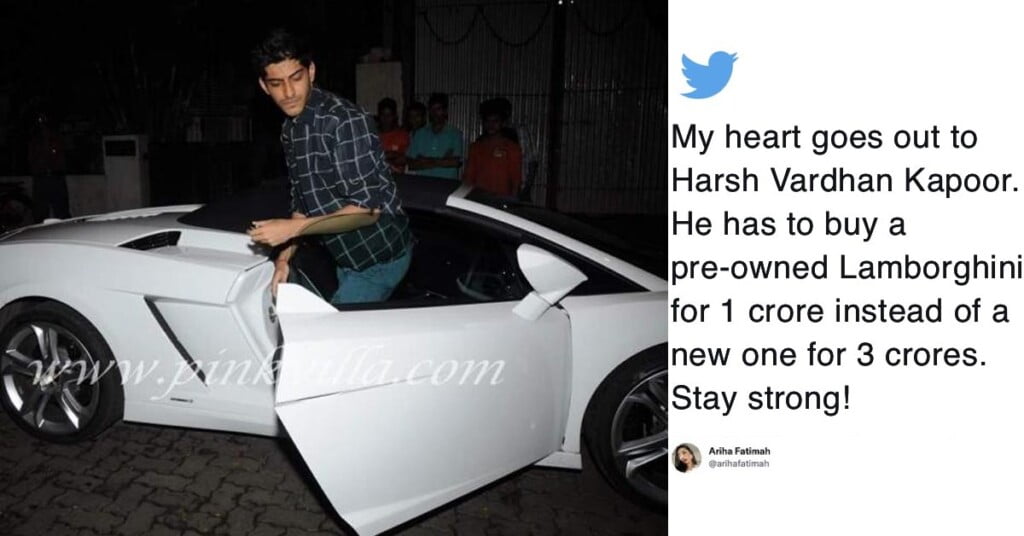 It is always ridiculous to witness such a vast difference in the lifestyles of people in our country. Something like this inevitably qualifies as 'first world problems'. Having said that, all this is done in good humour and we all understand that everyone has their own struggles in life that might not seem that dire from a third person's perspective.