Hero has dropped its plans to launch a high-performance electric scooter in India. Currently, it retails 4 electric scooters in our market. The range starts from Rs 36,000 going up to Rs 57,500. 
We all know that Hero Motocorp had plans to launch a wide range of electric scooters and bikes for the Indian market. Currently, it has 4 electric scooters and some upcoming launches as well.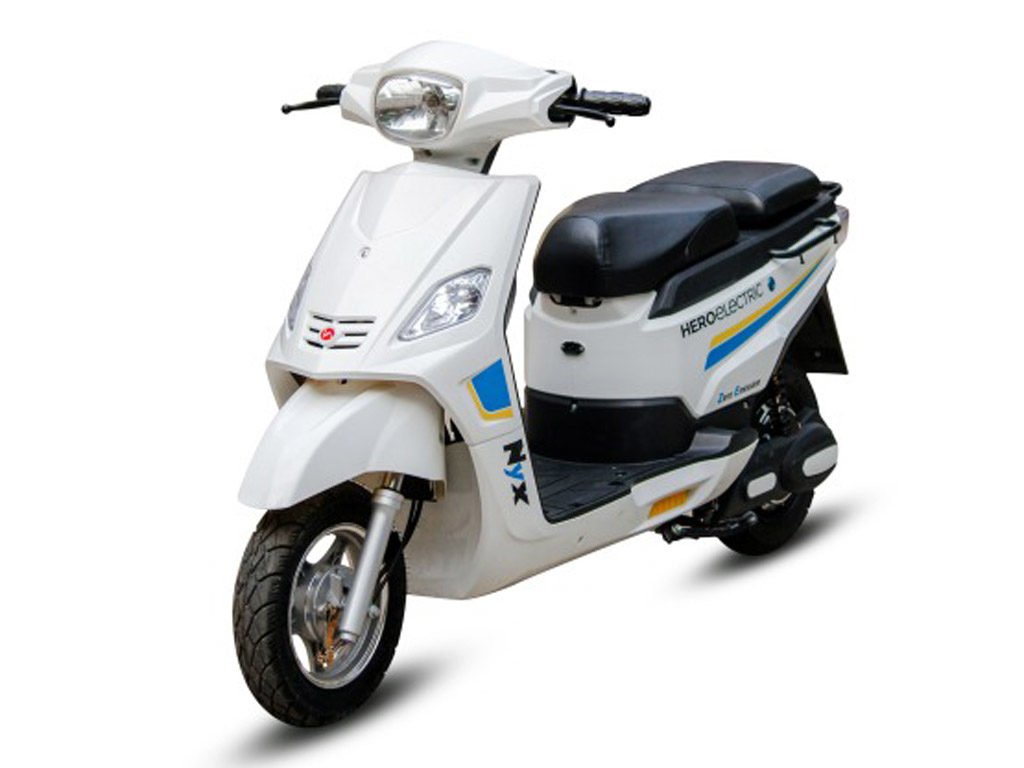 In a fresh report by Moneycontrol, Hero has confirmed that it has dropped plans to launch a high-performance electric scooter. The scooter which was showcased at the 2018 Auto Expo, will not be produced. 
Also Read: Bajaj to launch an electric bike in India by 2019
The primary reason for the brand to halt the production is because of rising costs. As per estimates, the performance electric scooter will nearly cost customers above Rs 1.5 Lakhs.
An upward of Rs 1.5 Lakhs would not be well appreciated in the market, owing to the current scenarios. The Indian markets are yet to accept the concept of electric scooters. 
The primary reason for this is because of expensive electric vehicles. Most of the electric vehicles are priced higher than their segment players. Despite offering subsidies and some reliefs on EVs, the taxes over it still are high. 
As for now, Hero is amongst the best sellers in electric two-wheeler market. In this September, the brand garnered over 30,000 units. It plans to make around 75,000 units by next year.
Also Read: This TVS electric bike can reach 138 km/h- India launch in 2019
 The two-wheeler manufacturer will continue to focus on affordable electric scooters. After a certain period of time, Hero may think about bring it in the market. 
The high performance Hero motorcycle came with a 6,000 watt electric motor that offered a range of 110 kms on full charge. The top-speed generated on this scooter went up to 80 km/hr. 
As of now, Hero offers 4 electric scooters – Flash, Nyx, Optima and Photon. Optima is the cheapest at Rs 36,037 and the costliest one is the Electric NYX e5 at Rs 57,490 (Ex-showroom Delhi).  
Hero Electric Photon is the best selling Hero electric scooter. It comes with an electric motor which offers a riding range of 85-110 kms on the full charge. It generates a top-speed of 45 km/hr. 
Also Read: Royal Enfield Electric Bike- Five Interesting Facts You Should Know
Photon takes 4-5 hours to fully charge with the help of fast charger. Out of all the Hero electric scooters, Photon offers the highest riding range. Other scooters offer only 60 kms of riding range. 
Join us for FREE NEWS Updates on our Whatsapp Community or our official telegram channel.