The electric mobility wave is penetrating every mode of transport and this aftermarket electric conversion kit for bicycles is yet another example of it.
This is a home-made electric bicycle is made out of an aftermarket electric conversion kit. We have seen such conversion kits for all sorts of automobiles including cars and two-wheelers. The main reason for this trend is the exorbitantly high initial prices of EVs. Most people can't afford EVs whether in the passenger car segment or two-wheeler segment. But these aftermarket conversion kits offer an affordable solution with almost comparable output.
You may also like: Petrol Bike Converted To Electric in Rs 18,500, Offers 200 km Range
You may also like: Electric Scooters Being Carried on Petrol Bikes Shows Grim Reality of EVs
Home-made Electric Bicycle
The video has been uploaded by a popular YouTuber who often produces content related to EVs. He had ordered this kit in the previous video and shows the components and installation process this time around. The components include an electric motor, 36 V 7.5 Ah Lithium-ion battery, controller, pedal assist, new throttle, brake levers and a bunch of cables which are easily installed on an existing bike to convert it into an EV. The YouTuber explains how and where each part is fitted.
You may also like: Top 6 Electric Scooters You Can Ride Without Driving Licence
First of all, the rear wheel of the bicycle is removed. The electric motor is fitted into the wheel hub at the centre after minor modifications. Then, the pedal assist is installed into the existing pedal hub by removing it completely. The old brake levers are removed and the new ones are installed in their place. Similarly, a new throttle lever is installed on the bicycle. The battery is mounted at the place which is generally dedicated to a bottle holder and the controller, along with all the electric wires is positioned nearby. He mentions that the controller could be placed anywhere depending on the space available in your bike.
You may also like: Soon Electric Vehicles To Cost Same as Petrol Models – Nitin Gadkari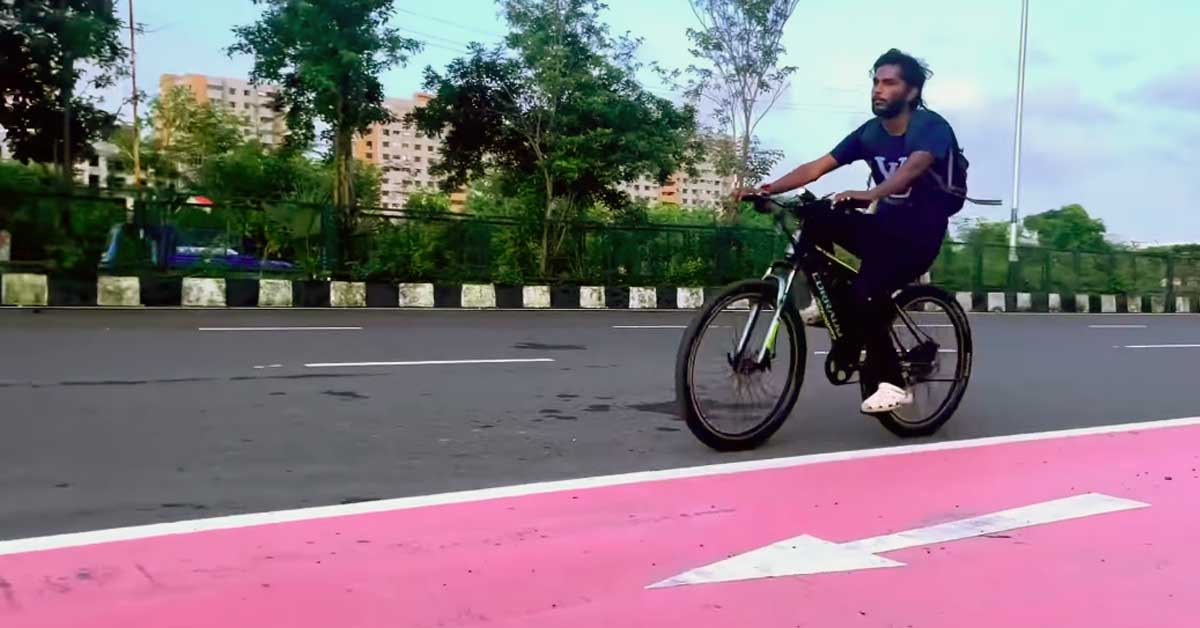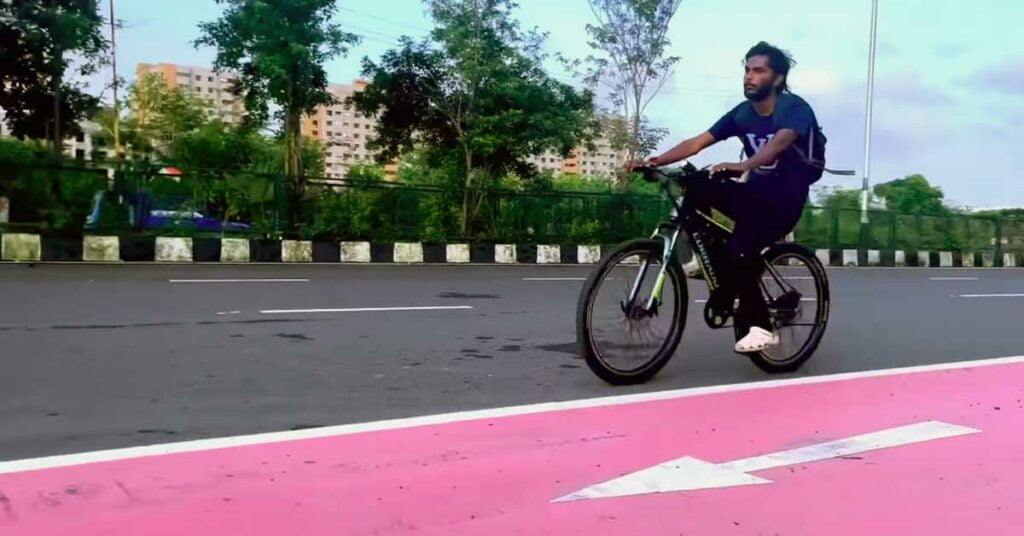 Such aftermarket electric conversion kits are a great solution to electrify our mobility. In this case, it enables the riders to reach speeds up to 40 km/h. That is fairly high and one can keep up with the flow of traffic quite effortlessly. Also, the pedal assist ensures that the effort needed to move the bicycle is minimised. It amplifies the input resulting in more output with minimal effort. What do you think about such aftermarket electric conversion kits for automobiles?
Disclaimer- The embedded videos/ external content is/are being used as a convenience and for informational purposes only; they do not constitute an endorsement or approval by Car Blog India of any of the products, services, and /or opinions of the corporation or organization or individual. Car Blog India bears no responsibility for the accuracy, legality, and/or content of the external site or for that of subsequent external videos/ external content. Contact the external publisher for answers to questions regarding its content.