Hyundai i20 N-Line is touted to be one of the best small hot hatch in 2021. Let's find out how it performs on Indian roads in a Hyundai i20 N-Line Review
The Hyundai i20 N-Line comes with a 1.6-liter turbocharged petrol engine and a 6-speed pure manual. It essentially offers the i20 turbo performance in an N Line body kit. The small hot hatch also comes with some sporty enhancements (both inside and out). The styling updates include a whole new front bumper, a special N grille, a roof spoiler, and a set of specially designed tires designed. The Hyundai i20 N Line is priced between Rs 9.84 Lakh and Rs 11.90 Lakh. It comes in 6 different variants. Now a video of the 10Days (1000Km) ownership of the Hyundai i20n Line 2021 by Rahul Sharma has emerged online. Let's take a look at the Hyundai i20 N-Line Review:
Also read: Hyundai To Launch Another Affordable EV; Invests Rs 3,200 Crore In India!
First of all, the Hyundai i20 N Line can be turned on with the help of your smartwatch, which is a pretty cool feature. In terms of mileage, the car gave an average of 21kmpl with the AC on and 100kmph speed. The engine offers enhanced power and the perfectly tuned silencer offers a fruity sound. Additionally, the steering wheel is another USP of the vehicle. The electronic steering offers a weighted feel according to the speed of the car. The placement of the paddle-shift button is also good and offers intuitive functionality (the car automatically shifts driving modes as per the need). The car automatically gives feedback for all buttons.
Also read: Hyundai i20 N Spotted Testing – India Launch On The Cards Soon?
In terms of design, the popular car features an elegant yet sporty look. It features aerodynamically designed side mirrors with small winglets. Similar vortex generators are placed on the boot and the lower rear bumper as well to offer dynamic stability to the car while driving at high-speed. Even the dashboard offers decent ambient light and does not attract any fingerprints (including the screen). The digital entertainment display is designed to offer useful information and comes with a good compass. Even the maps are on par with Google Maps. The car comes with an auto-climate control feature as well. You can even open/ close the sunroof with the voice command feature. The car comes with an auto-dimming rear-view mirror too.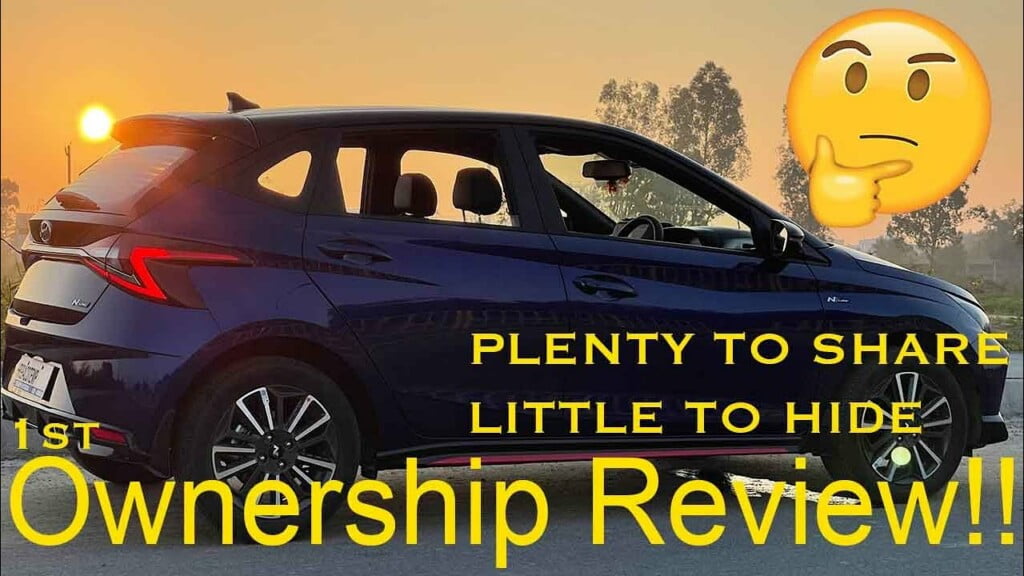 Overall, the Hyundai i20 N Line offers better driving pleasure than other cars in the same price range. However, the Hyundai i20 N Line is not built from top-class materials. There are no power-driving seats either. The company has not added light to the buttons of the car door. The car also lacks a beauty light found in most premium cars.
Also read: REVEALED – Hyundai Could End Tata's Dominance in EV Segment!