Hyundai has already started testing the Ioniq 5 in India.
Focusing on sustainability, the interior of the Ioniq 5 will have eco-friendly materials.
Once launched, it will rival the Kia EV6 in our market.
The interior and cabin of the Hyundai Ioniq 5 will be made up of recyclable and eco-friendly materials. The Ioniq electric sub-brand of the Hyundai Group will lead the Korean carmaker to the future of mobility, which is electric. It has already had a successful entry into the international markets with the Ioniq 5. The Ioniq 6 and Ioniq 7 are almost around the corner as well, at least in the international markets. India is set to receive the Ioniq 5 which has already garnered a ton of success abroad.
You may also like: Do You Know the Truth Behind the Rumoured Ban on EVs in Switzerland?
You may also like: Hyundai IONIQ 5 Attempts Record Run to 7 Wonders of India Before Launch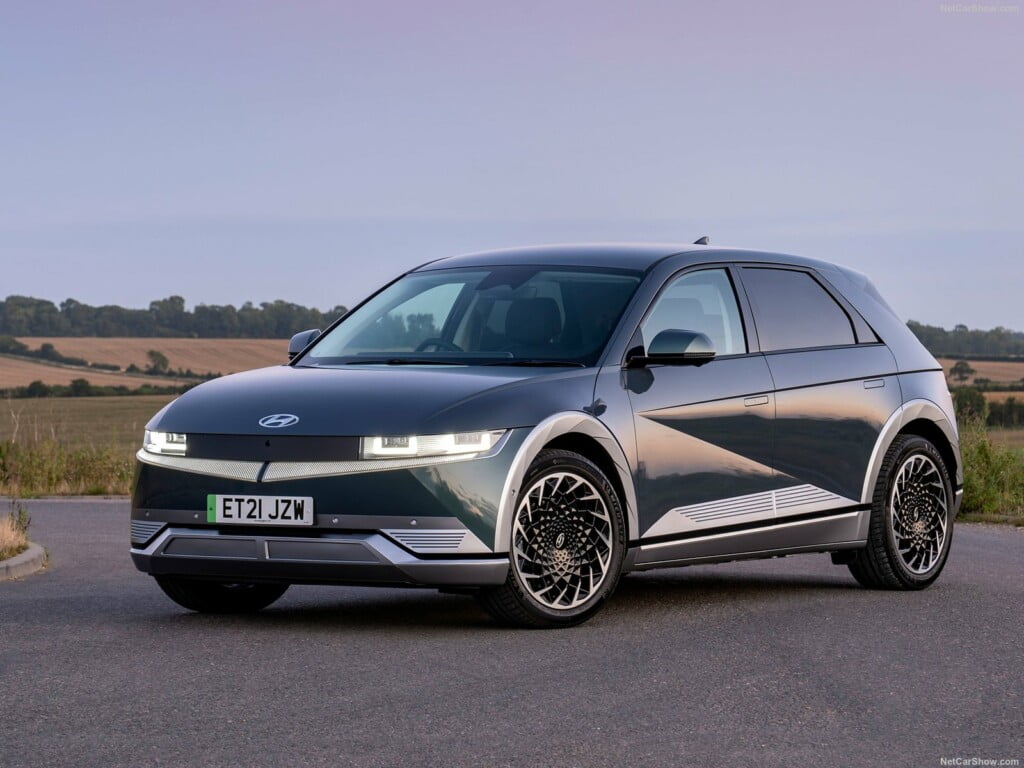 You may also like: Transport Minister of Italy Asks EU to Stop ICE Vehicle Ban
You may also like: Watch Indian Vlogger Review Upcoming Hyundai Ioniq 5
Hyundai Ioniq 5 Interior
As per the official announcement by Hyundai, there will be myriad eco-friendly materials used in the Ioniq 5. This includes stuff like Bio Paint for surfaces like a crash pad, switches, steering wheel and door panels, Eco-processed Leather, headlining and carpet fabric made up of bio components extracted from sugarcane and corn, an eco-friendly fabric made up of 32 plastic bottles for seatback and door armrest, 100% recyclable paperette from HDPE among others.
You may also like: Watch India-Bound Hyundai Ioniq 5 Aces NCAP Test
In addition to that, the Ioniq 5 will have a Vision Roof that will be made up of a full glass panel without any joints or partitions, a Parametric Pixel design on the 20-inch alloy wheels for utmost efficiency, a magnetic dashboard and a ton of features accentuating the practicality and convenience of the users. All in all, it will be packed with features to the gill making it an enticing product for customers looking to switch to electric cars.
You may also like: Triple Win for India-Bound Hyundai Ioniq 5 at World Car Awards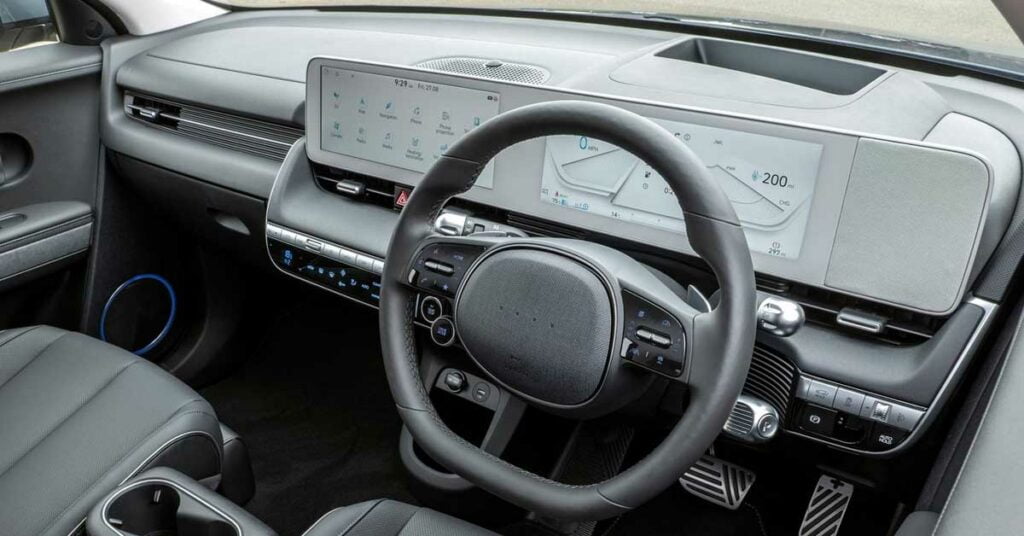 Specs
In the international market, the Ioniq 5 comes with two battery options; a standard 58 kWh and a long-range 72.6 kWh battery. These could be combined with single or dual electric motor setups to offer two-wheel or four-wheel-drive. The power and torque outputs range from 170 PS / 350 Nm to 305 PS / 605 Nm depending on the powertrain option one chooses. Let us know how excited are you to witness the Hyundai Ioniq 5 EV.
You may also like: WATCH First Delivery of Kia EV6 – Most Expensive Kia Car in India
However, going by the powertrain of the Kia EV6, it might get a 77.4 kWh Lithium-ion battery that comes in RWD and AWD versions. In the RWD configuration, the EV develops 229 PS and 350 Nm, while in the AWD trim, it churns out 325 PS and 605 Nm of peak power and torque. The 350 kW DC fast charging allows 10-80% charging in just 18 mins. It accelerates from 0-100 km/h in just 5.2 secs. The claimed WLTP range is an impressive 528 km. It is based on Hyundai Group's E-GMP (Electric Global Modular Platform) on which the upcoming Hyundai IONIQ 5 is also built.
Join our official telegram channel for free latest updates and follow us on Google News here.